September 2018 has been fairly dire so far on Shetland, with constant south-west to north-west winds reducing migration to a standstill. In fact, Unst has been essentially single-handedly keeping things ticking over, with a steady stream of good birds, despite the weather not being productive.
On the morning of 22 September, I woke up on Whalsay to a force seven wind from the north-west – hardly conditions to get me jumping up and down with enthusiasm! In recent autumns, when westerly winds have dominated, the golf course at Skaw at the northern tip of the island has hosted the occasional Buff-breasted Sandpiper. As a result, it was decided that a visit there was the plan for the day, and I set off in the car. On reaching Vats-Houll, several Meadow Pipits were flushing from the roadside when another streaky brown bird flew up, before almost immediately dropping again into the long grass at the base of a fence.
Its size and shape didn't look right for a pipit and there seemed to be too much white in the outer tail – a bunting species now seemed most likely. After a few seconds it flew up and perched on the fence, facing me directly. I was now able to see its broad bill with pinkish lower mandible, distinctive head pattern, white double wing-bars, narrow rusty-brown necklace that broadened at the sides and, of course, the yellow underparts. After I enjoyed good views, the bird then flew back into the long grass giving its 'zick-zick' call; at this point I got on the phone to fellow island birder Brian Marshall to tell him we had a Yellow-breasted Bunting!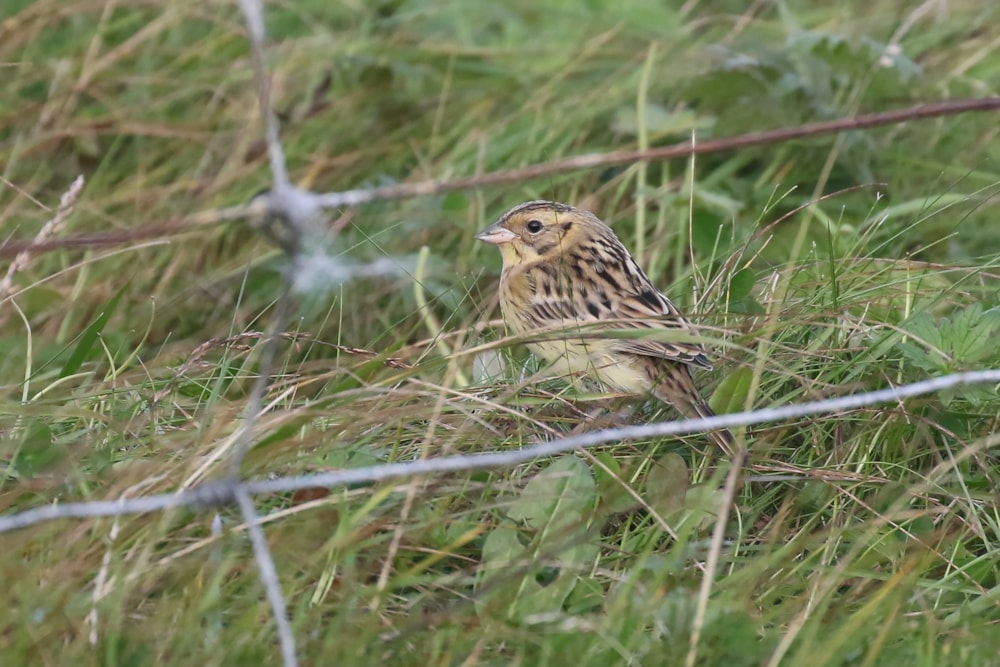 Yellow-breasted Bunting, Vats-Houll, Whalsay, Shetland (John Irvine).
There have been two Yellow-breasted Buntings on Whalsay in the not-too-distant past, with birds in 2006 and 2009. However, with the species now classified as Critically Endangered, I was well aware that this individual would generate a lot more interest. Brian soon arrived, and together we enjoyed great views as the bird fed along the edge of a ditch. A message was then sent to the local Whatsapp group, allowing a good number of birders to connect with it over what turned out to be a two-day stay.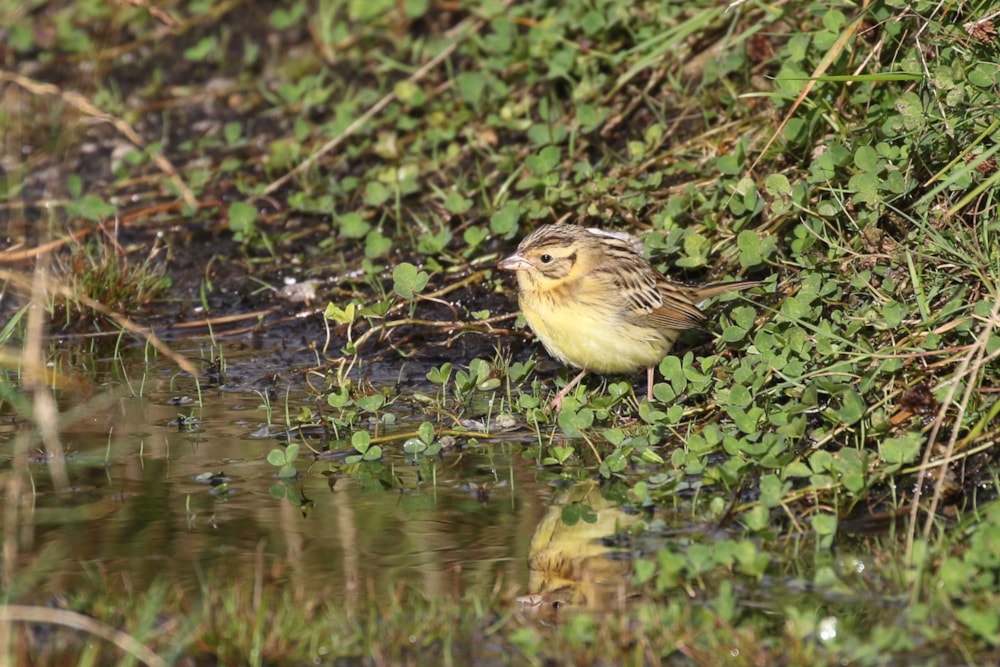 The Yellow-breasted Bunting favoured roadside ditches during its two-day stay, with the autumn sunshine beautifully highlighting the yellow wash to the underparts (John Irvine).