The three of us have been coming to Shetland for a few weeks each autumn for over 25 years, but seldom have we experienced such a prolonged run of incessant westerlies as this season. While there is always the hope of a big 'Yank' in such conditions, this is very much an all or nothing scenario, and checking croft after croft and iris bed after iris bed without a migrant to show for it can sap the will of even the most optimistic of birders.
However, we were on Foula this year, the most westerly of the Shetland islands, and we had as much of a chance as anywhere of getting something half decent. Geoff and Donna Atherton, the island's resident birders, had found an immaculate White-throated Sparrow and a Buff-breasted Sandpiper two weeks previously; furthermore, news of a Blackpoll Warbler in Iceland had buoyed our enthusiasm.
Saturday 29 September had been wild, with south-westerly gales and sharp showers rattling through, but the following morning was calmer, with the wind having veered north-west. The three of us left Ristie, our house at the very north of Foula, in good spirits to do our usual round of the island.
As we headed up the hill Mike had brief views of a wader which he thought might be a Grey Phalarope. It seemed to briefly land on a puddle behind a nearby crib, one of the small stone enclosures which are dotted over the island, before flying out of sight. The three of us headed back down to see if we could relocate it, making a quick circuit of the shallow pools behind the boulder beach to see it had found somewhere more to its liking.
With no joy, we started to head back up the hill towards Harrier. However, as we approached one of the ruined crofts east of Ristie, a small bird popped up in front of us on the low wall adjoining the croft not more than 15 metres away. It was immediately apparent that this bird was an American sparrow, and a first-winter White-crowned Sparrow at that!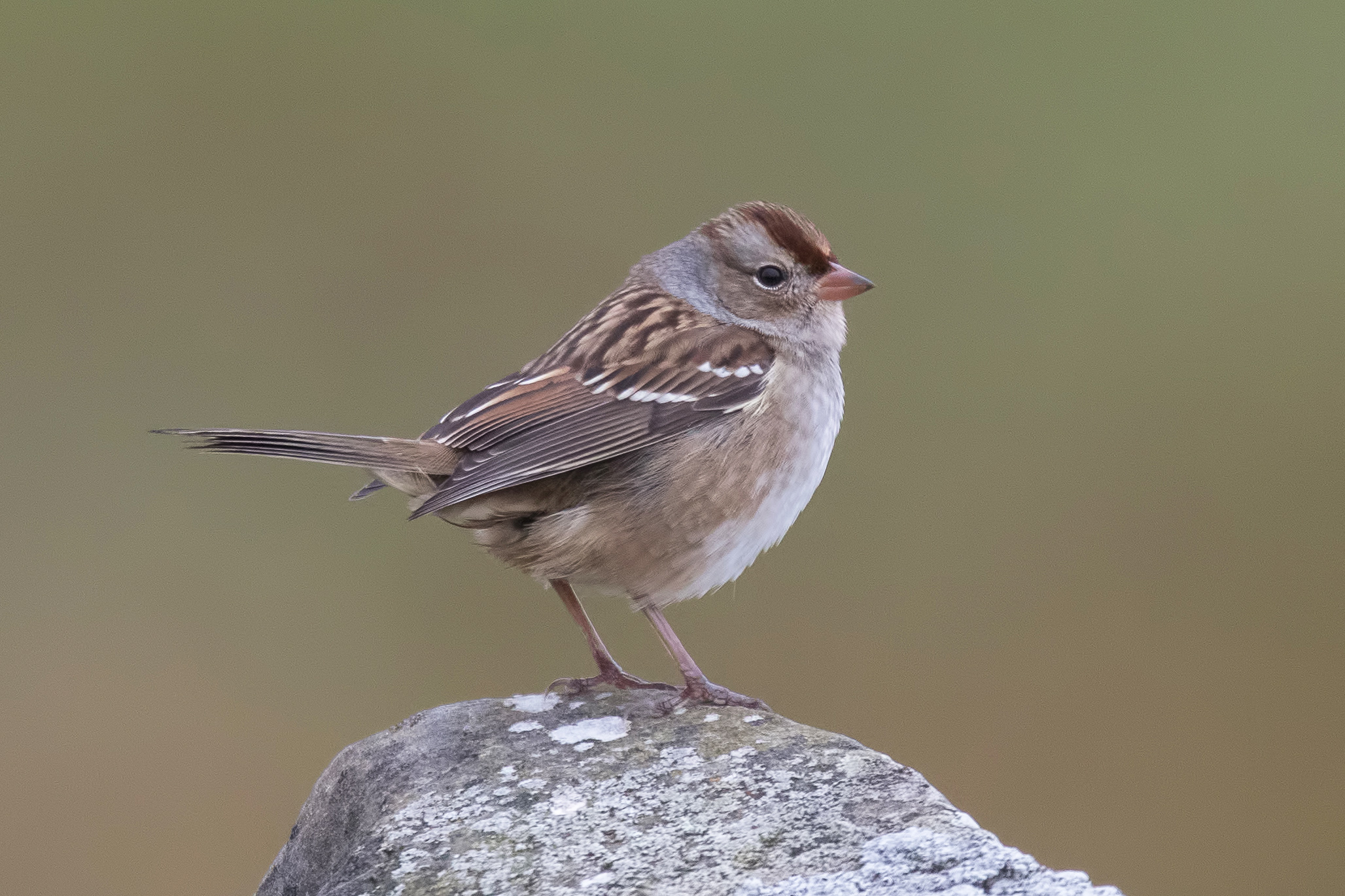 First-winter White-crowned Sparrow, Foula, Shetland, October 2018 (Chris Turner).
Chris managed to take a few shots of the bird as it hopped along the top of the wall, before it dropped down out of sight inside the croft. There followed a few moments of punching the air and self-congratulations before Mike retreated to get his camera. We all then enjoyed good views of this smart little bird as it foraged around the croft, though when a rain squall came through it would go inside the building for shelter.
After an hour or so the sparrow shot out of the croft, past us and headed south-west. As is the way with such birds we are always torn between enjoying more views and wondering what else there may be out there to find. So, after an early lunch, we set off to work the island's main habitat. We were more than delighted that the White-throated Sparrow was still present in its favoured nettle bed at Harrier; that meant that there were two American sparrows within a kilometre of each other on a small island on the wrong side of the Atlantic!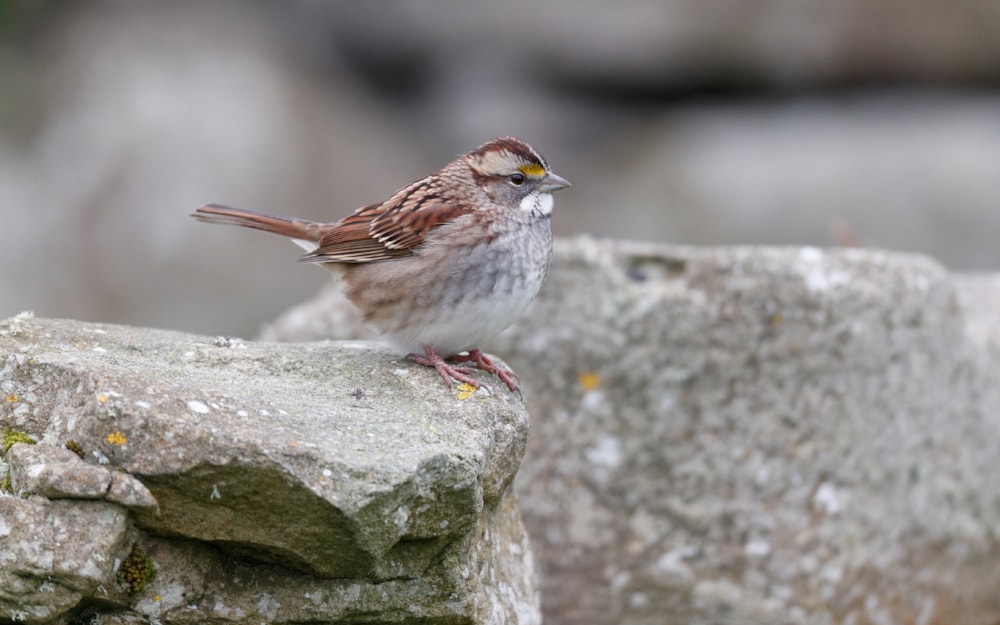 The continued presence of the long-staying White-throated Sparrow on Foula ensured an unprecedented double-act of American sparrows could be found within a few hundred metres of each other in early October (Michael McKee).
The White-crowned Sparrow was relocated by Geoff and Donna on another ruined croft below Soberlie Hill, where it settled for three days, affording some excellent views as it actively fed on the grass and crowberry and on the lichen-encrusted stones. It subsequently returned back to the croft where we'd found it, and became more confiding, approaching us down to a few metres as it fed along the coastal sheep tracks. Extroardinarily, this is the second White-crowned Sparrow to be seen on Foula within the space of a year, following another first-winter, found by Geoff and Donna, on the island from 8-11 October 2017.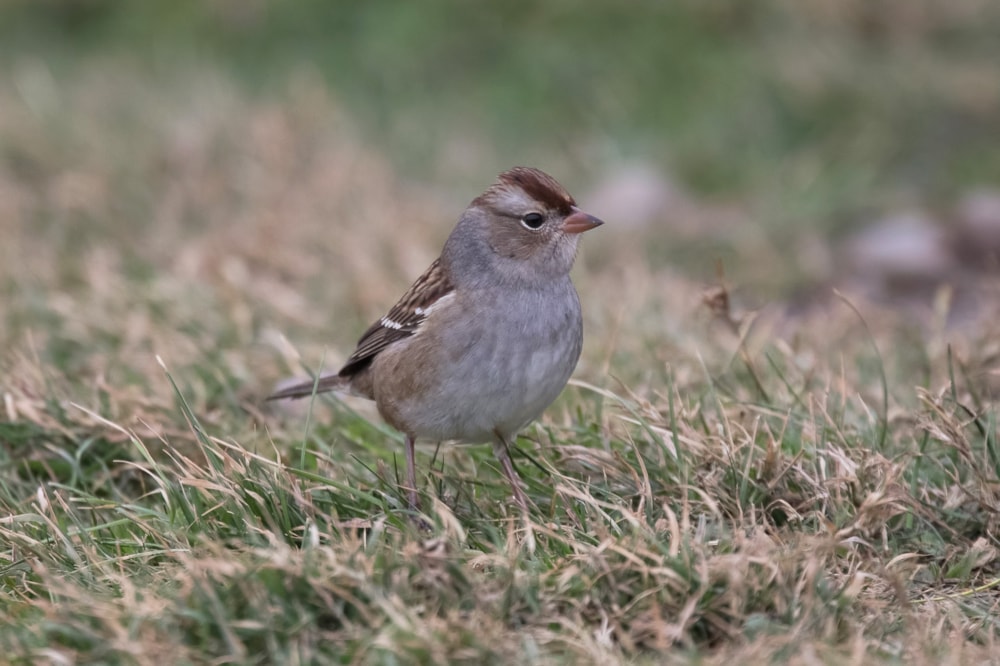 The White-crowned Sparrow lingered for several days, becoming increasingly tame as it settled down and offering fantastic photographic opportunities (Chris Turner).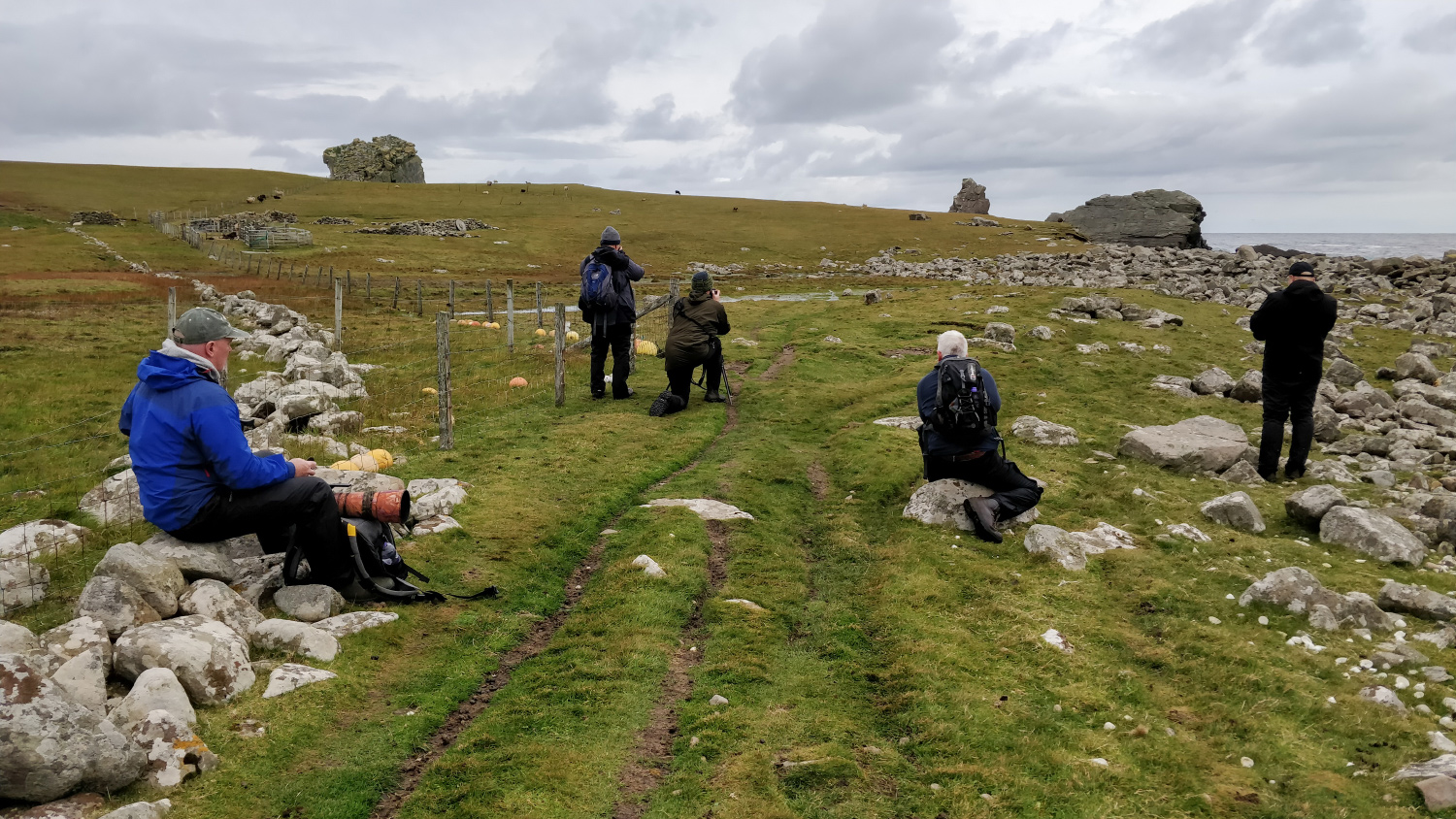 Due to the island being difficult to reach, Foula rarely hosts large-scale twitches, with the small contingent gathered on 3 October being about as 'busy' as it gets (Michael McKee).