My birding day at Ham Wall on 4 June 2021 started off quietly. I wanted to try and add Eurasian Bittern to my year list – little did I know what was in store for me later on. Having spoken to one of the RSPB wardens I was told not many were flying at present, and my spirits slumped a little. However, some 20 minutes later and bittern was in the bag for 2021 so I decided to walk on and visit Avalon Hide to get good views of Western Marsh Harrier.
It was on the return journey from the hide, as I rejoined the grassy track back to the car park, that I heard a bird song which was unusual – though not alien to me, having been to see the Stoke Ferry River Warbler in 1989. Excitement kicked in. I still needed a good view of the bird to confirm my identification, though.
It didn't take long until, to my delight, I picked up the bird, which was facing me and showing its mottled upper breast. Another birder with two young kids was 50 metres away and they were recording the bird, though they didn't know the identity. Said birder approached and me agreed that it was definitely a River Warbler.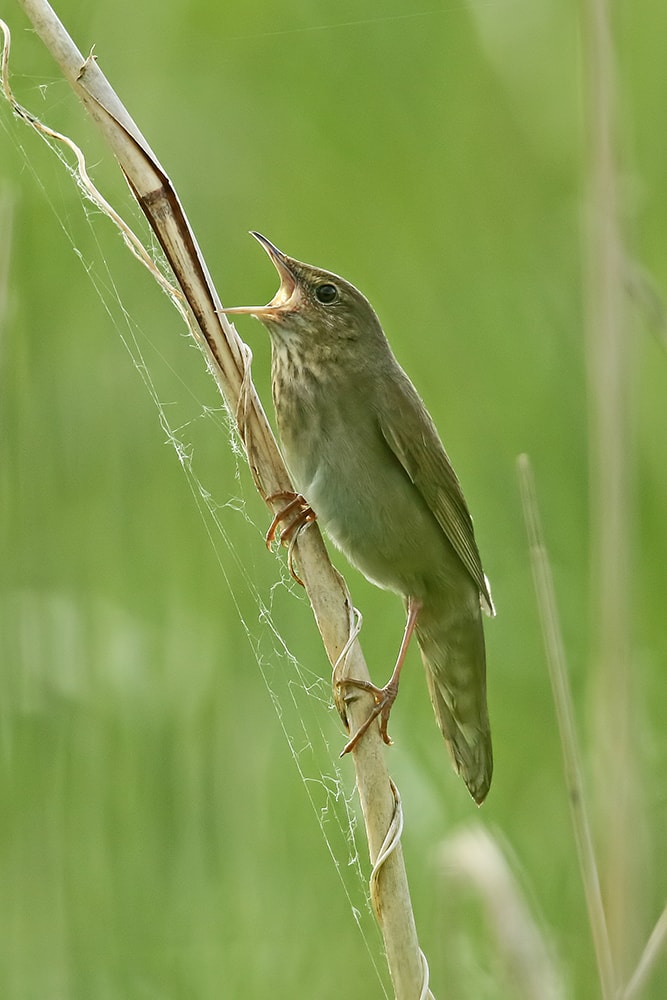 Dave's first view of the River Warbler was head-on, with the bird showing off its lightly streaked throat and upper breast (Gary Thoburn).
I then walked back to the car park to inform the wardens that they would be getting a lot of birders over the next few hours! After that, I returned to the warbler and watched it on and off until about 4 pm. The adrenalin was still pumping as I walked back, passing many birding friends who were going to see the River Warbler.
I have been birding for 43 years and found Aquatic Warbler on Portland and Lesser Yellowlegs at Pennington Marshes, but this day will stay with me forever. It also gives me great encouragement to try and find another rarity one day.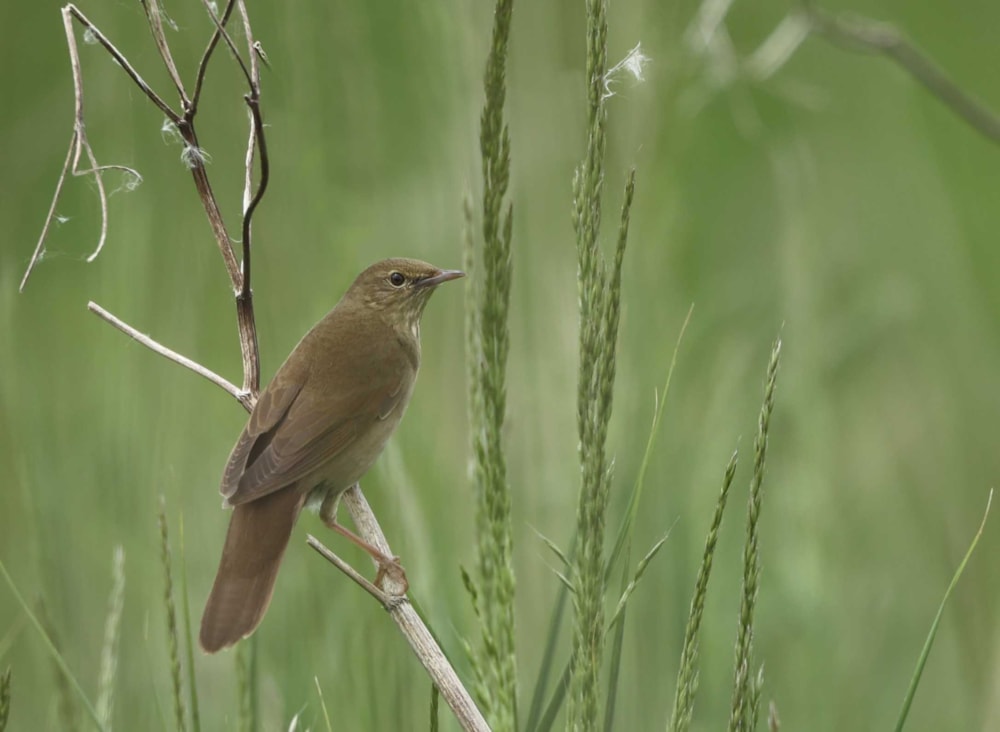 River Warbler, Ham Wall RSPB, Somerset & Bristol, June 2021 (Mark Leitch).
River Warbler singing at Ham Wall RSPB as the sun rises on 5 June 2021 (Dan Owen).
River Warbler, Ham Wall RSPB, Somerset, 7 June 2021 (The Birders Store).
Stats and facts
Although there have been nine River Warblers in the last decade, this bird is the first twitchable individual found on mainland Britain since 2010, when a male was in song at Thorpe Marshes, Norfolk, from 2-16 July. Of the nine records since the Thorpe Marshes bird, eight have been in the Northern Isles, including no fewer than four on Fair Isle. The one mainland occurrence was a brief singing male at Freswick, Caithness, on 3 June 2018. Given the gradual westward range expansion of this Locustella, it's perhaps surprising it retains such a lofty rarity status on the mainland of Britain.