A last-minute change in my New Year plans meant that I was neither far away from Shropshire or hungover on New Year's Day, so I decided for the first time in many years to have a full day's birding. However, it was pouring with rain first thing, so this just became a visit to Venus Pool NR to sit in the hides.
There was nothing unusual on the pools so, despite the rain, I went up to have a look at the regular buntings and finches in the top field. Three or four Corn Buntings were nice and gave me encouragement to walk right round the large top field.
I was coming back along the hedge running parallel to the road but had more or less given up at this stage, as I was becoming pretty soaked through. Then, about 50 m away from the car park, a couple of Reed Buntings caused me to pause, as they were accompanied by a larger, very pale-looking bunting.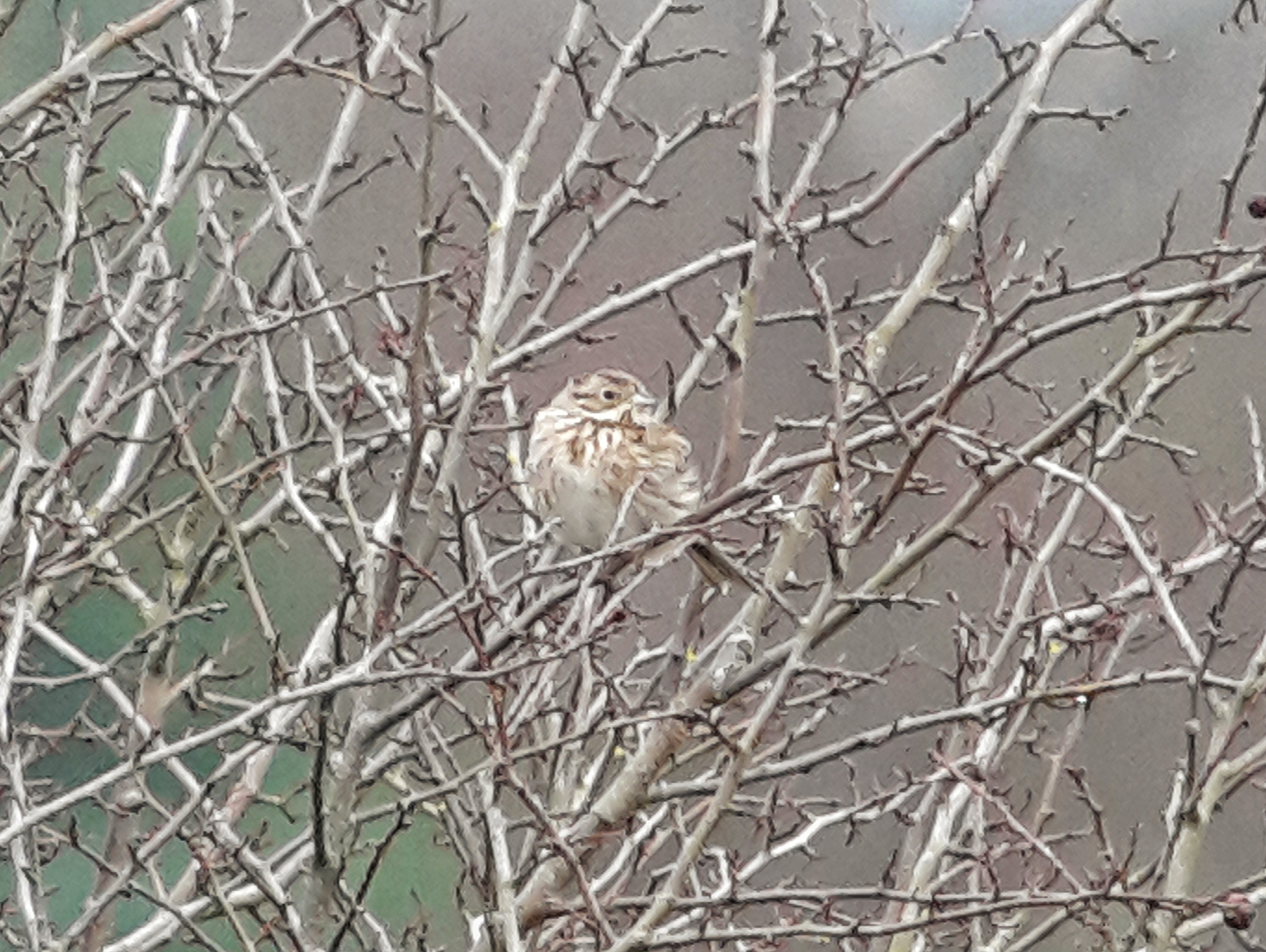 The Venus Pool Pine Bunting immediately stood out as being pale to finder Simon Davies (Photo: Roger Gibb)
In my rain-spattered binoculars it was clearly a Yellowhammer-type bird, but there was no hint of any yellow anywhere in the white ground colour of the underparts and it had white-edged primaries contrasting with the rufous rump. I took a moment and asked myself why it wasn't a Pine Bunting.
Content continues after advertisements
Amazingly, it hadn't flown off at this stage, although it was flicking its tail and giving little Yellowhammer-like calls in a nervous response to me standing just 5 m away. For the next few minutes, I studied the bird at very close range as it slowly worked its way deeper into the hedge. At this stage I cursed my earlier decision to leave my camera in the car due to the rain, as I would have absolutely nailed it!
Further observation allowed me to conclude that it was indeed a lovely female Pine Bunting, with white underparts streaked neatly down the flanks, a bright chestnut rump, white edges to the primaries and obvious 'rare bunting' marks behind the ear coverts. At this stage I didn't get a look at the pure white underwings which showed up on some of the subsequent photos, effectively ruling out any stray Yellowhammer genes.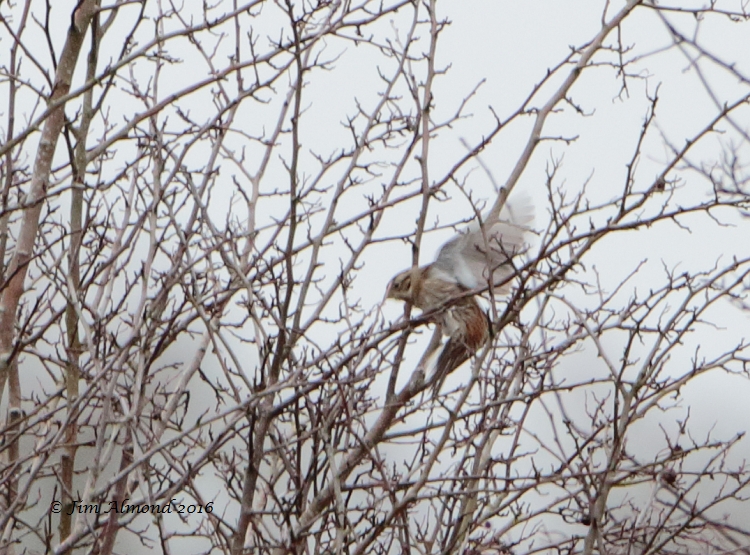 The white underwing coverts (as shown in this image) and lack of yellow fringing to the primary bases were both good indicators that the bird didn't possess mixed ancestry (Photo: Jim Almond)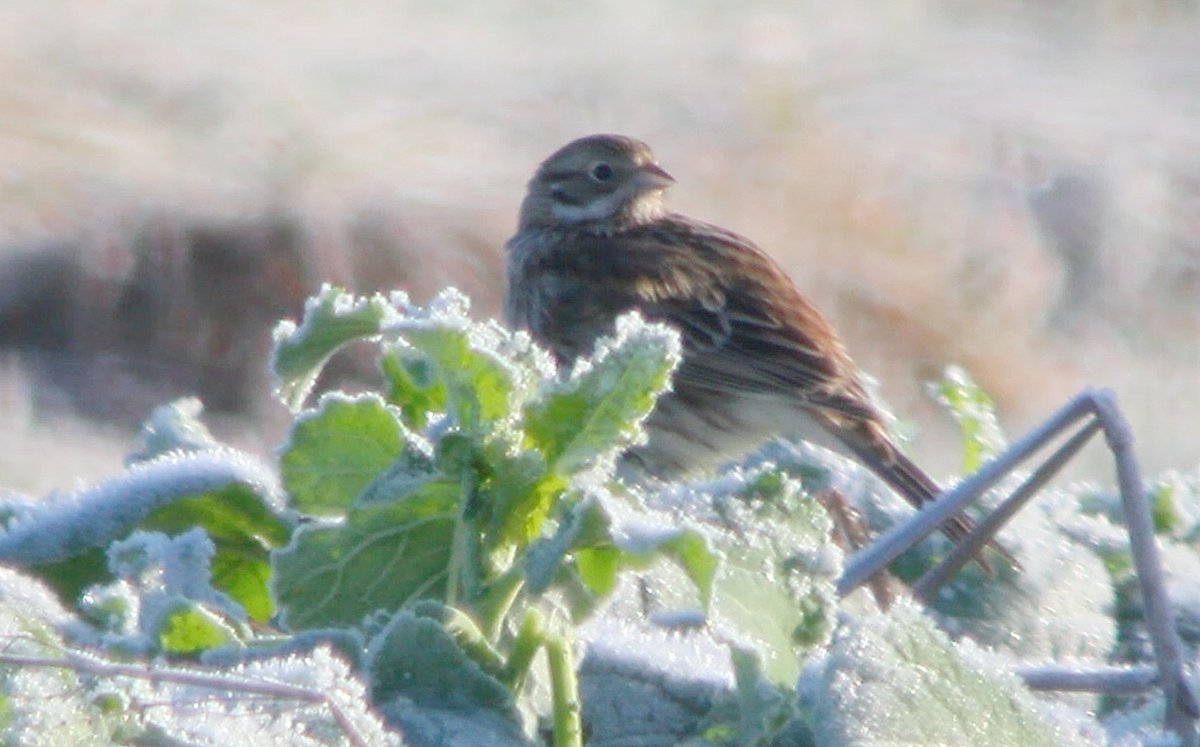 Female Pine Bunting, Venus Pool NR, Shropshire, 2 January 2017 (Photo: Steve Clifton)
It was deep in the hedge now, so I edged round and ran back to my car, grabbed my camera and ran back — but those few minutes were all it needed to disappear. I hunted around for a while but there was no sign so I told a few other people in the hides and put the news out into the world.
As I was leaving for Australia the following day, I had to hope that someone else would re-find it again in among the big bunting and finch flock which is present there every winter. Fortunately someone did, but I was away south and missed all the fun of an even rarer event: a big Shropshire twitch!