If you're a serious birder, be prepared to have your head in your hands for the majority of this article, as the Moltoni's Warbler wasn't found by skill (at least not on our part!), but by pure chance …
I headed up to John o' Groats for the annual Orca Watch, organised by Sea Watch Foundation, on 28 May. This brings 'orcaholics' from across the globe to search for Orcas in the Pentland Firth. The end of May is one of the best times to see them from Duncansby Head as they travel down from Shetland, Orkney and Iceland to feed on the blubber-rich seals that play on the shoreline.
On the Monday it was a gorgeous day, so I, along with two of my good friends Andrew and Catherine, decided to head up to the lighthouse for a spot of Orca searching. When we arrived there were a few fellow enthusiasts already on the lookout. However, we noticed they were all facing north, towards Orkney – no one was looking south. "What if they come from the south? Then we will miss them!" exclaimed Andrew. We decided to head over to the back of the lighthouse and search to the south; Andrew, who had been to Orca Watch before, also wanted to show us the best places to position ourselves for when the whales finally arrived.
On the walk along the cliff we took in the views of the seabirds busy building nests, including the usual Puffins, Kittiwakes, Northern Fulmars, Razorbills, Guillemots, European Shags and skuas. There was one particular Puffin burrow that was very visible from the path, so we decided to stop there for a while.
Andrew began to ask questions about the different bird species: "What's the difference between a Rock and Meadow Pipit?" Both species were showing off their songs and flying skills in the distance. Catherine and I tried to explain but failed terribly, so set Andrew the challenge of taking a photo of both a Rock and a Meadow Pipit so we could point out the disparities.
Shortly afterwards, Andrew pointed to a small bird perched on the wire fence and asked: "Which one is that?" Catherine raised her binoculars to her eyes and replied: 'That's a … erm … I don't know what that is!"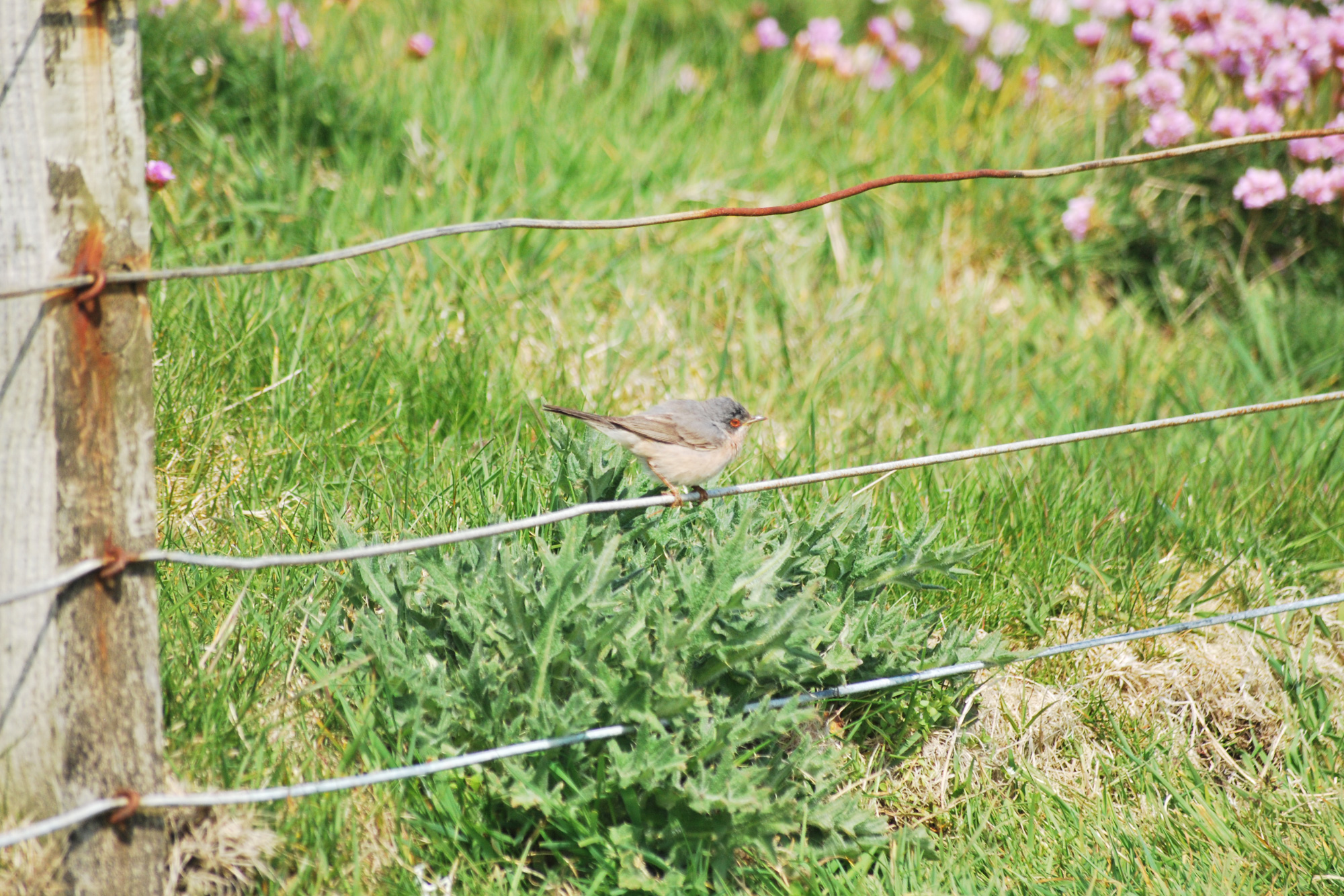 Moltoni's Warbler, Duncansby Head, Highland, 28 May 2017 (Holly Peek).
Catherine started to make a mental note of the features so we could look the bird up in our ID guides when we got back to the holiday cottage. Luckily Andrew took a photo. We were baffled: the best we could come up with was Catherine's suggestion of a young Dartford Warbler. We weren't convinced, but we thought that to be the most logical.
I sent a tweet and a couple of messages out with a 'back of camera' shot, asking for people's opinions on the little warbler. Some agreed with us, but then two tweets came in – one from BirdGuides and one from my friend Alan Davies – both proclaiming 'Subalpine Warbler!'
I'd never heard of it before. BirdGuides was keen for more photos, so when we got back to the cottage I sent over a few I had taken, and the ID changed again – this time to the much rarer Moltoni's Warbler. This 'rare little budgie', as it was affectionately dubbed by the orcaholics, had been promoted twice in the space of five hours!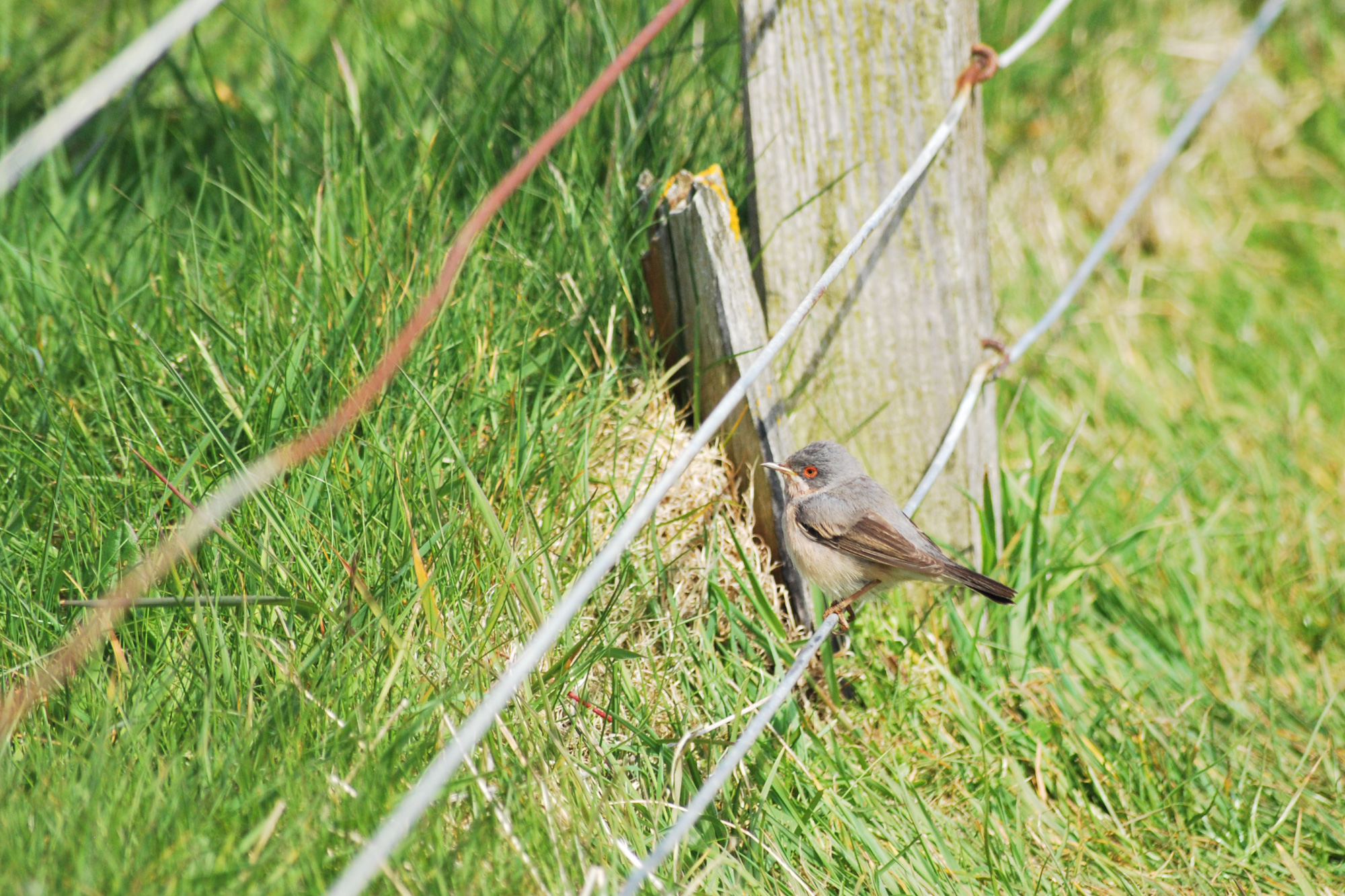 The Moltoni's Warbler routinely kept to fencelines near Duncansby Head lighthouse, before moving to the car park on its final day (Holly Peek).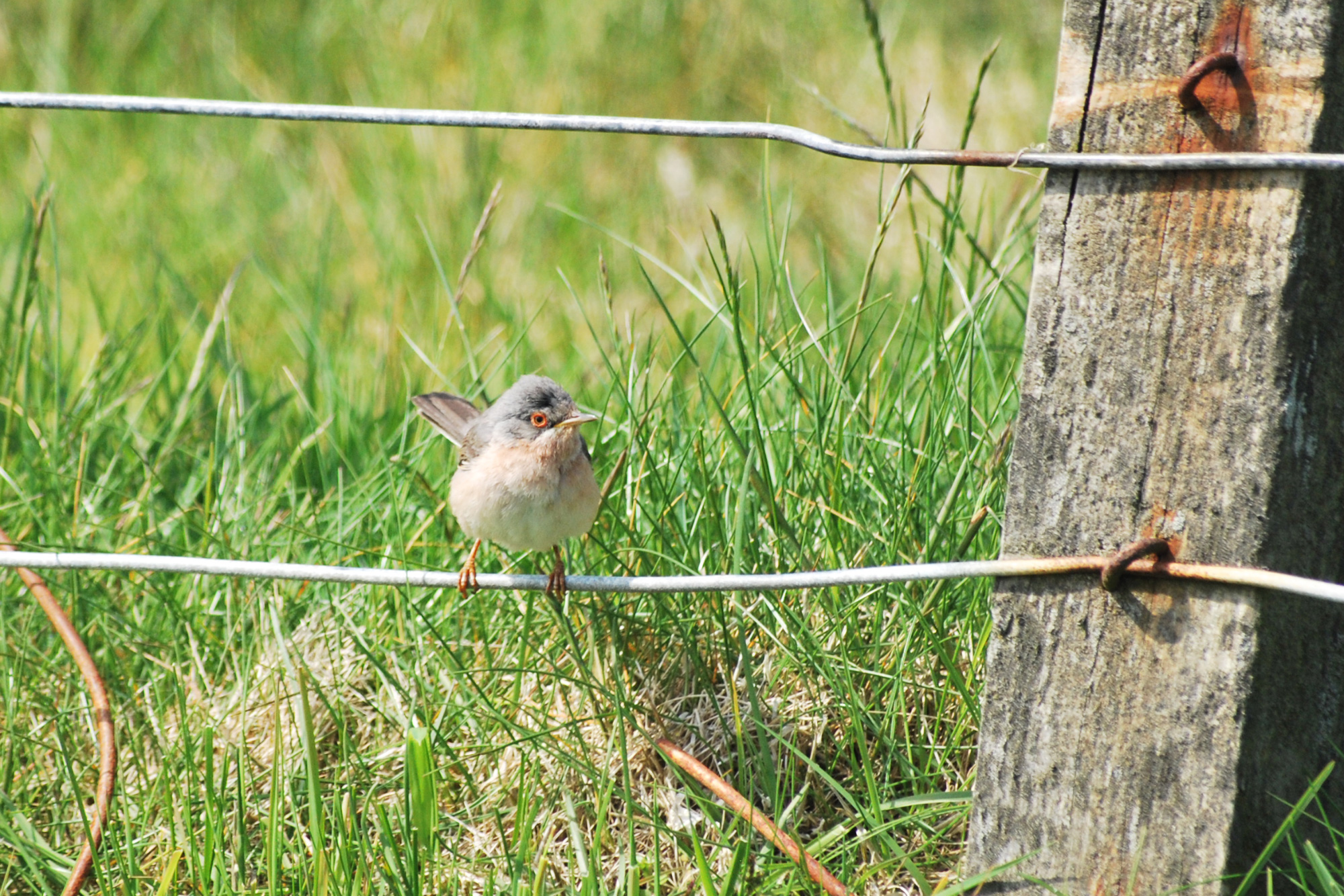 The pale salmon-pink underparts were a clear indication that the bird was a Moltoni's Warbler, and it was latterly heard to give the diagnostic wren-like call (Holly Peek).
The news went out to twitchers across Britain, and over the next couple of days people from all around travelled to John o' Groats to see our star find. Those who came on the Wednesday were afforded a real treat: not only had the warbler moved to the car park, where it was sitting on people's cars, gorging on the squashed dead bugs and showing absurdly well, but the Orcas also appeared! A pod of five had travelled down from Iceland to grace us with their presence, an incredible sight – though they still have quite a bit of travelling to do to match the efforts of our little Moltoni's Warbler.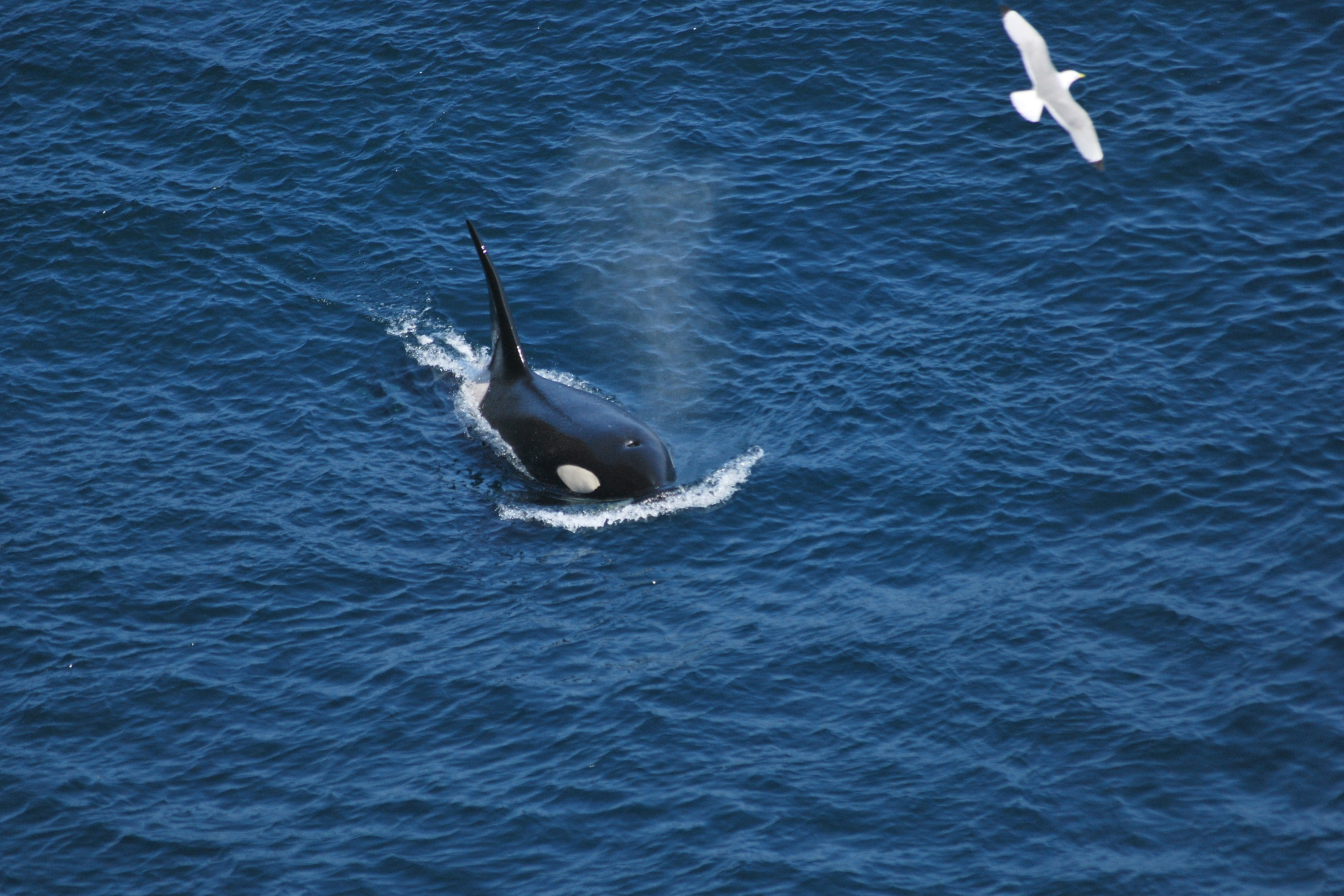 One of five Orcas seen off Duncansby Head on Wednesday 30 May – a real bonus for the twitchers who made the long drive north that day (Holly Peek).