Making the most of my time off college in recent months, birding has been very much on the agenda. It's been a long-time ambition of mine to find a mega-rarity before I reach my 18th birthday, which is in December of this year. I never for one moment realistically thought I'd achieve my goal and assumed it'd be a box left un-ticked, but the element of surprise in birding surely is just one of the many reasons we are all so hooked?! Despite the recent prevailing westerlies pushing across the Atlantic resulting in Nearctic gems being found elsewhere, I could still not have anticipated what I was to discover, emanating from the same course, on my local stretch of the Sussex coast.
Mid-morning on 9 June, my grandfather and I arrived at Church Norton in the hope of connecting with any late spring overshoots. We were greeted by an empty car park, so took advantage of this and wasted no time in getting on with the birding.
The harbour initially seemed devoid of any wader activity — admittedly not unexpected given the time of year. However, as we approached the shingle bank obtain a more extensive view I noticed two Eurasian Whimbrel and a third Numenius apparently presenting no white 'V' on the upperparts lift off, only to land a short distance away. Immediately realising that this indicated a potential Hudsonian Whimbrel, in a frenzy we continued further north to obtain closer views of the bird in question, which we achieved from our new position. I was instantly struck by the pale facial pattern and the contrast it presented between the dark lateral crown stripes and broad white supercilium. The large central crown stripe was also rather conspicuous creating an Aquatic Warbler-like head pattern. The pronounced dark eyestripe and white demarcated throat also added to the bird's distinct appearance. Overall the body plumage was buffer and the upperparts less coarsely patterned when compared to the nearby Eurasian Whimbrel — we were fortunate that we were able to watch both feeding side-by-side in close proximity.

Two of George's initial phonescoped images of the Hudsonian Whimbrel (Photos: George Kinnard)
After some time the three separated with the probable hudsonicus heading across the mudflats towards our position, giving the closest views yet and allowing me to take some video footage and clear phonescoped shots. By this point we were convinced we were looking at Sussex's first record of Hudsonian Whimbrel but having no previous experience of this recent BOU split, and recalling that some eastern Eurasian Whimbrel can show quite limited white on the upper parts, I decided to phone a few others to solicit opinion. I also uploaded a few images on to Twitter. This was shortly followed by a phone call from Josh Jones asking if we had seen the bird's underwing pattern. As I'd initially only had a brief rear view of the bird in low flight over the salt marsh, it had not been possible to see the underwing, so we decided to put the news out as a 'probable'. It was obvious that patience was required in order to gain a second flight view, though a tense wait finally came to an end when the bird lifted off revealing the heavily barred, cinnamon-toned axillaries in distinct contrast to the much paler underwing coverts of Eurasian Whimbrel.
Content continues after advertisements
Now excitement really took hold with events unfolding rapidly. I immediately contacted Josh to confirm both myself and my grandfather had clinched the final feature, confirming identification beyond doubt. Slowly but surely locals started to arrive but unfortunately it had landed further in towards the middle of the harbour, secreting itself in vegetation and providing frustration for many, myself included! To make matters worse four Eurasian Whimbrel were on view, presenting quite a tease to the assembling crowd. After all the excitement I suddenly realised how quickly my maths tuition was approaching so wished luck to the gathering observers and made my departure. I became quite anxious on the journey home, thinking it would not show other than when the rising tide encouraged it out of the vegetation, but to my relief I looked on Twitter to discover Luke Dray and Jake Gearty had captured some superb flight shots ... success!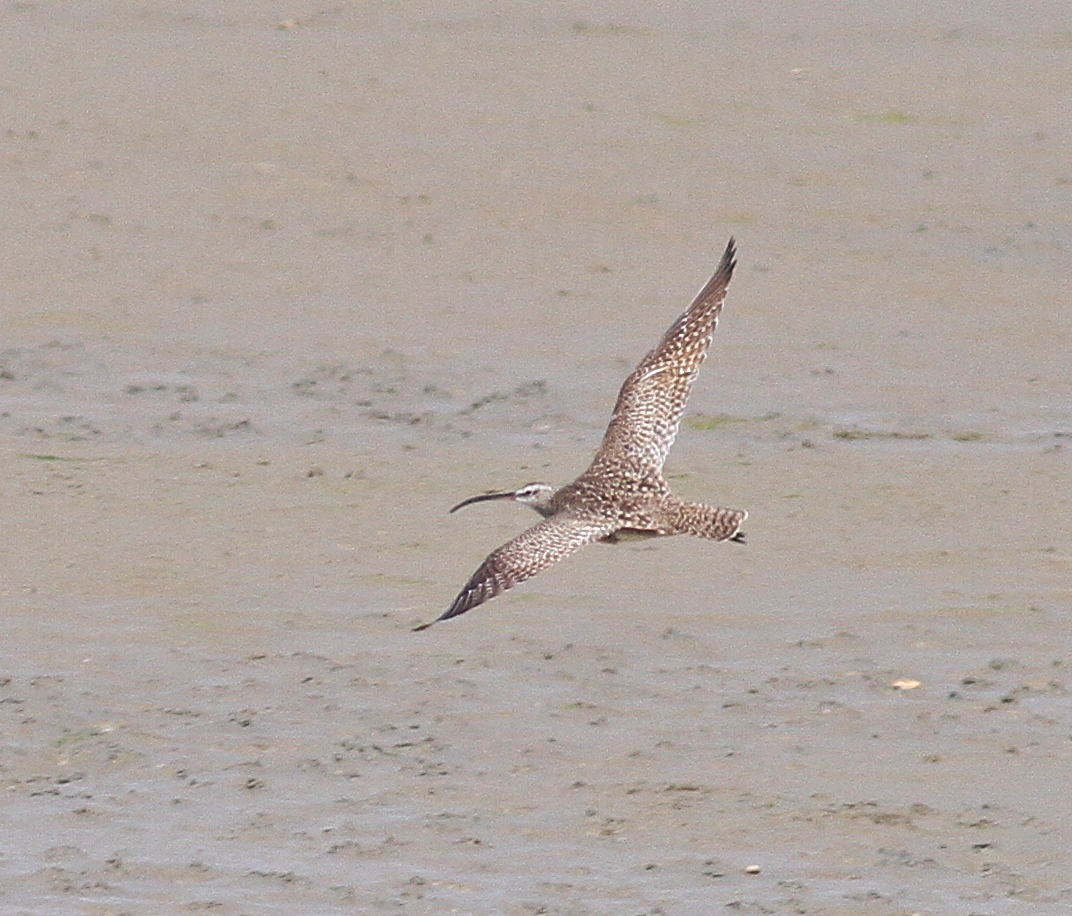 One of the first shots to illustrate the characteristic uniform brown upperparts of Hudsonian Whimbrel, lacking the white 'V' seen in its Eurasian counterpart (Photo: Jake Gearty)
What a memorable morning's birding, one which I'm sure never to forget. My ambition to find a mega-rarity before my 18th was achieved, and the fact it was a first for Sussex made it even more special! The Selsey Peninsula really has provided some fantastic rares so far this year — I know exactly where I'll be spending much more of my time ...
Background & Analysis
Hudsonian Whimbrel, split from Eurasian Whimbrel by the BOU in 2011, is an American vagrant which was first recorded in Britain on Fair Isle from 27-31 May 1957. The Pagham bird represents the tenth record for Britain and the first mainland bird since the split was adopted, naturally ensuring that it has been an extremely popular bird among twitchers. There have been a further three records from Ireland, the most recent of which concerning a juvenile at Mizen Head, Co Cork, from 20-25 September 2011.
We've received some fantastic images of this bird over its stay so far, a few of which are showcased below: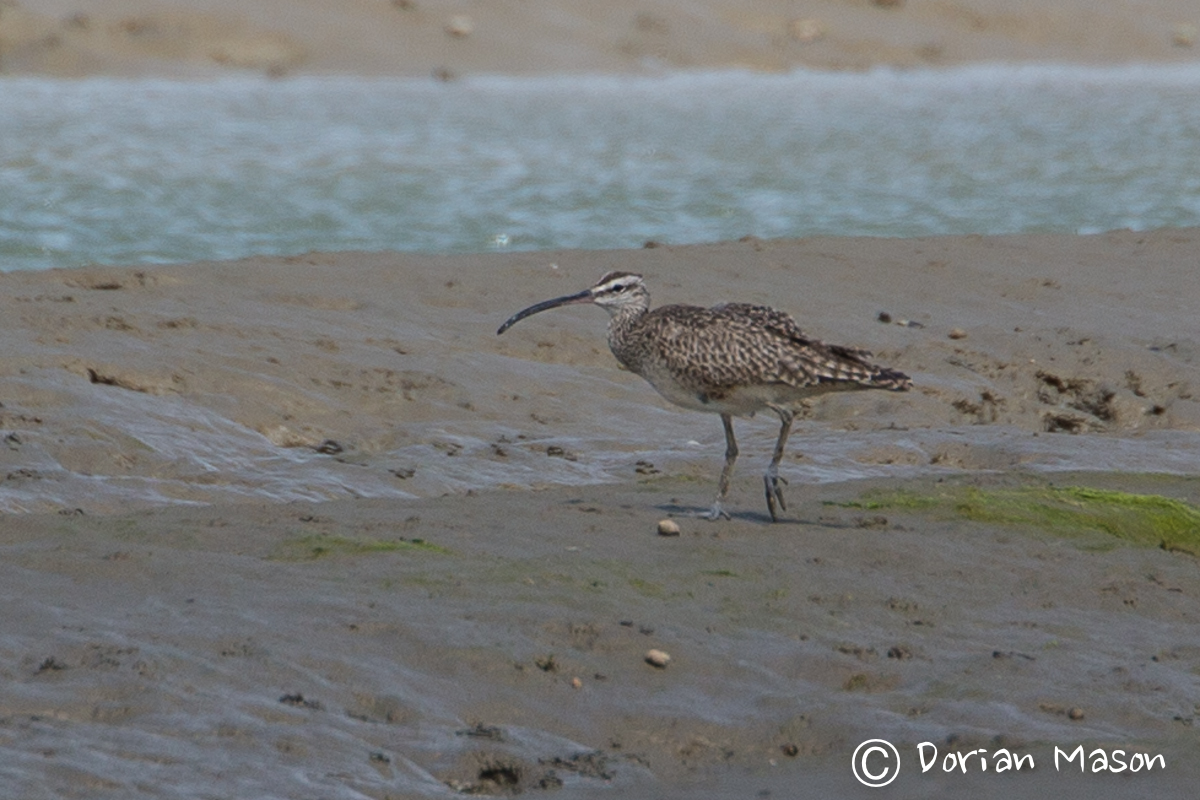 Hudsonian Whimbrel, Church Norton, West Sussex, 9 June 2015 (Photo: Dorian Mason)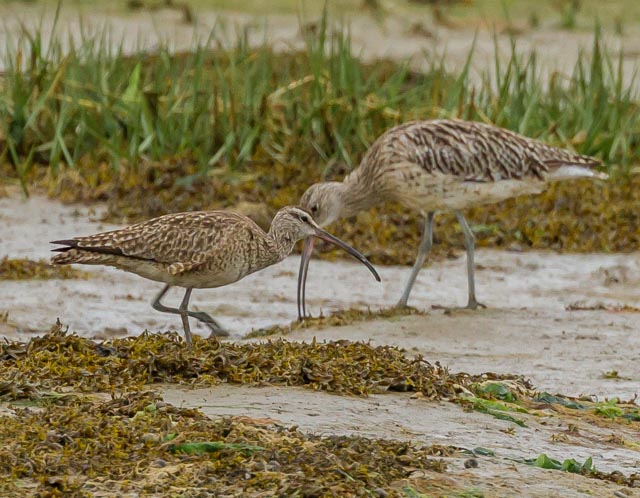 Hudsonian Whimbrel with Eurasian Curlew, Church Norton, West Sussex, 15 June 2015 (Photo: Jon Worthington)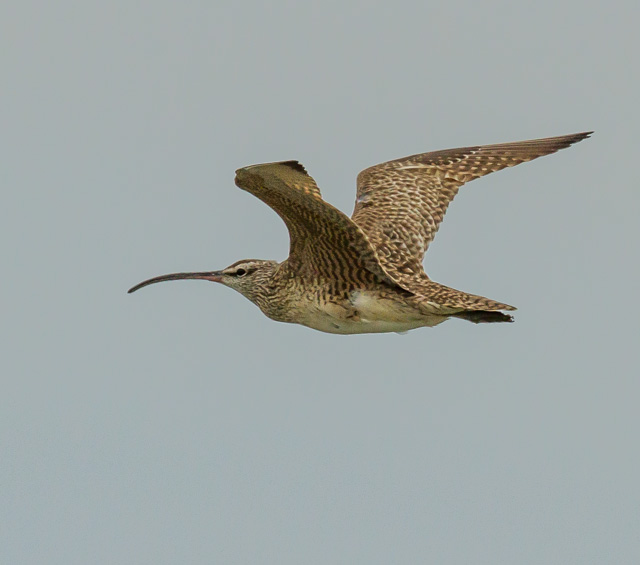 Hudsonian Whimbrel, Church Norton, West Sussex, 15 June 2015 (Photo: Jon Worthington)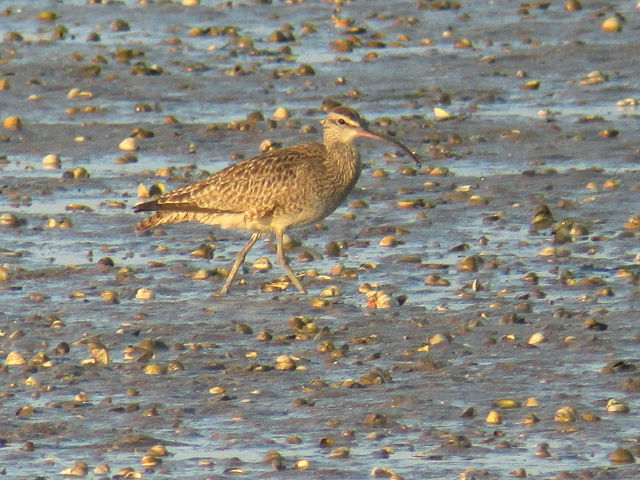 Hudsonian Whimbrel, Church Norton, West Sussex, 16 June 2015 (Photo: Andy Johnson)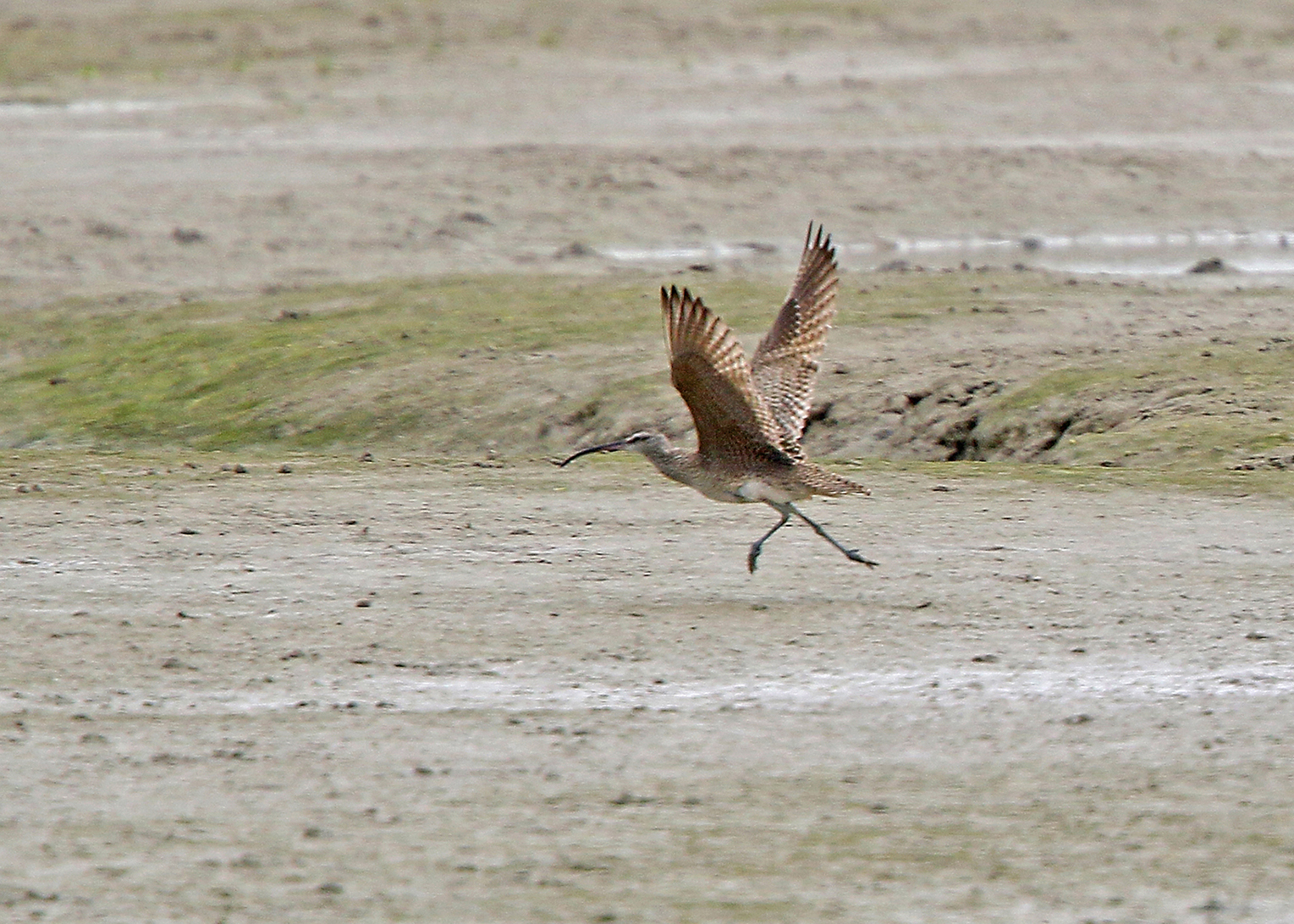 Hudsonian Whimbrel, Church Norton, West Sussex, 23 June 2015 (Photo: Steven Lane)