Because of logistical problems, I'd been unable to synchronise my Fair Isle week with one of my closest pals, John Beaumont, who was arriving on the island towards the end of my stay. He hadn't had the fortune to visit previously, so I agreed to show him the hotspots between the Observatory and North Light before I left later that day. Understandably, little was on show when we set off in the gloom at 06:30. In fact, by the time we reached Easter Lother, our scant rewards were a handful of Snow Buntings, a few Wheatears and a solitary Woodpigeon.
The latter part of the journey north was spent pontificating about why we had found relatively few good birds over the last year. Spending increasing time away from the coast was my excuse, together with becoming a tad more 'rounded' and less obsessive. John wondered if moving his coastal base to Bempton was costing migrant finds. I drew the conversation to a close with the ultimate possibility: perhaps we were simply becoming too old and losing whatever sharpness we once had?
At this point we noticed the approach of a bank of dark cloud, one that was unbroken and extended down to the surface of the sea: we were about to get wet...very wet! Plans of reaching North Light were abandoned and we started to head back to the Obs. Unfortunately we had left it too late and, although my fleece and cap initially withstood the deluge (I'd left my waterproof coat at base for the first time in a week), it wasn't long before they became waterlogged and rivulets of rain started trickling down my back. Following a week of unfavourable weather, the conditions didn't add to my mood and I grumbled "There's no **** bird in the world worth this kind of soaking!"
Less than 30 seconds later, we noticed a thrush flush from the side of the road and fly towards a nearby generator compound: it looked dark, and I muttered "probably just a Song Thrush". We hadn't got bins on it and, peering through spectacles covered in water droplets, it could have been almost anything. Nevertheless, we approached the compound slowly and the thrush flicked over an adjacent bank onto a hidden heather plateau. We still hadn't got bins on it, but closer views dispelled thoughts of Song Thrush. John commented that it looked big, and had I imagined a pale line on the underwing? However, it still looked dark...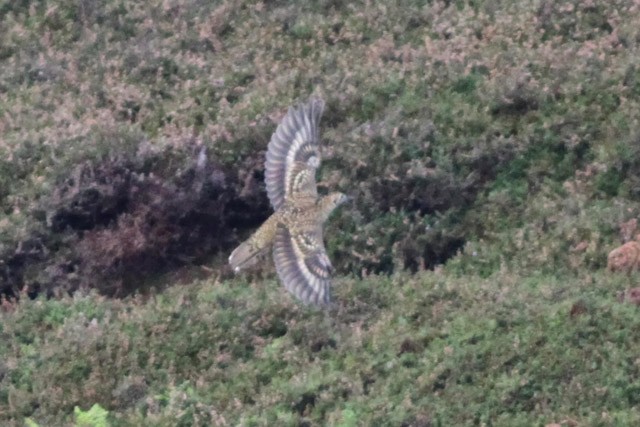 White's Thrush upperwing, 25th September 2013 courtesy of Fair Isle Bird Observatory (Photo: David Parnaby/FIBO).
We decided to split up and approach where we hoped the thrush had landed from two oblique angles. Nothing was visible as we crested the slope, but suddenly a bird took off directly in front of me — golden, crescented upperparts gleamed against the peaty background. Within a nanosecond I was screaming "WHITE'S THRUSH!!!!!" and leaping around the heather. There was no pretext of roundedness here, as I jumped about in a celebration that made the Premiership-winning Aguero goal ecstasy of Man City fans appear measured.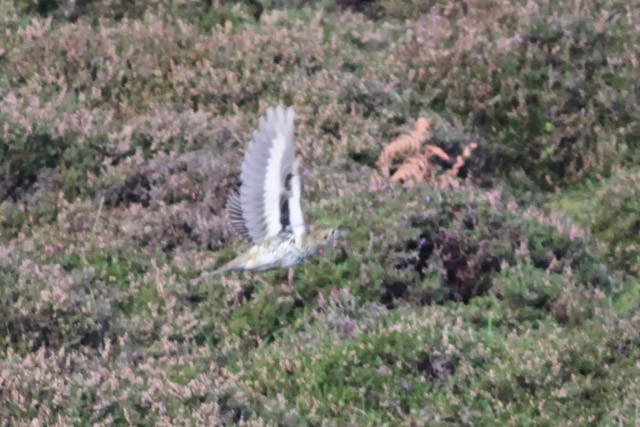 White's Thrush underwing, 25th September 2013 courtesy of Fair Isle Bird Observatory (Photo: David Parnaby/FIBO).
Content continues after advertisements
Eventually I could see John maintaining greater control and, as he continued to monitor the area where the thrush had landed, I ran back to the Obs, which was several hundred metres away. I sprinted down the slope towards the ringing room, which appeared to be full of birders, but the short-cropped grass was so wet and slippery that in order to stall my overly rapid descent, I had little option but to slam myself into a gatepost. Such an urgent approach clearly warranted further investigation from those encamped within, and the window of the ringing room was flung open, through which I yelled "White's Thrush!" Pandemonium ensued, with a dozen birders exiting the building within seconds, leaving a bemused Will Miles holding a migrant that was no longer centre of attention — I later found out it was an Olive-backed Pipit!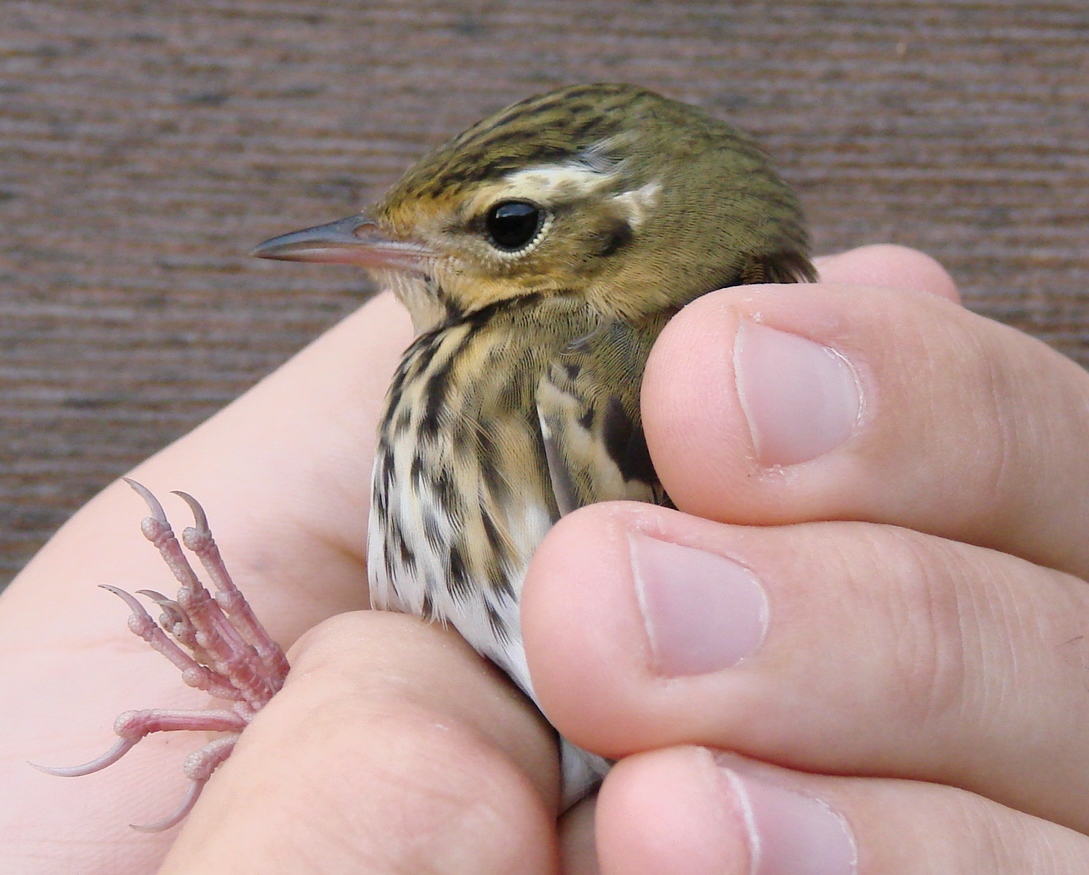 Olive-backed Pipit, Fair Isle, Shetland (Photo: Ian Broadbent)
John had watched the thrush disappear into heather cover, but assembling the island's birders near the spot seemed to take an age. Further delays, as we waited for the last stragglers to arrive, simply exacerbated my tension. I imagined a walk through the heather producing a no-show, or worse still, a Mistle Thrush making an unwelcome appearance.
While John chose to remain at the bottom of the slope, I joined a line of would-be observers as we attempted to relocate the bird. After a few tension-filled steps, the White's erupted out of cover and settled in full view — the click of camera shutters was accompanied by a row of relieved smiles. Incredibly, the thrush then chose to remain in situ for the rest of the morning, occasionally retreating into neighbouring rabbit burrows whenever a Bonxie flew over.

White's Thrush, Fair Isle, Shetland (Photo: Steve Arlow)
So I was very wrong — White's Thrush is definitely a bird worth getting a soaking for, and I left the glorious Isle feeling 21 again!