I was delighted to find this Dark-eyed Junco in the garden when I first looked out of the kitchen window on the morning of 11 May. At the time I realised I hadn't ever seen any kind of bird resembling this one, so I had a quick look through my books of British and European birds with no success.
I then did a quick search on the internet, but realised that would take too long. I decided to post a photo on the Nature in Shetland Facebook page with a request for the bird to be identified. I had an almost instant response from Mark Reeder, saying that it was a Dark-eyed Junco, and he contacted Rob Fray at Virkie. I was able to show Rob where the Dark-eyed Junco was so that he could formally identify it. I believe this is the fifth record for Shetland and the first since 2003.
I think it made quite a few people happy here during its stay, and the weather was perfect as well.
Content continues after advertisements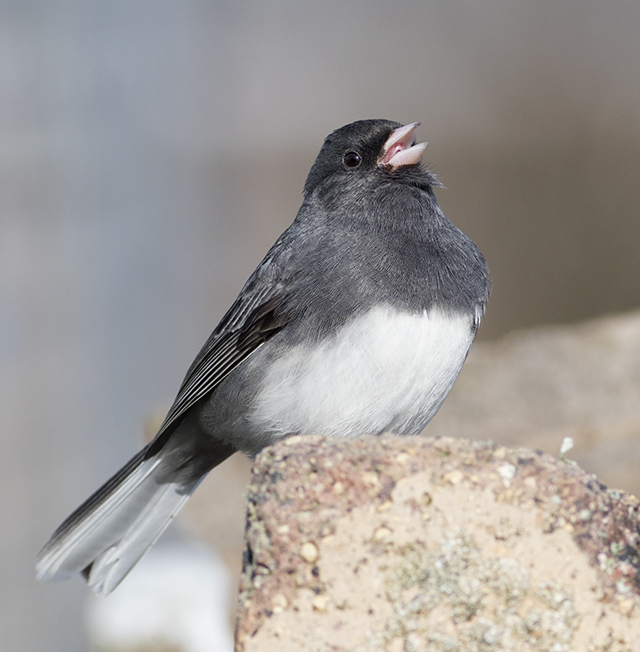 Dark-eyed Junco, Toab, Mainland, Shetland (Photo: Roger Riddington)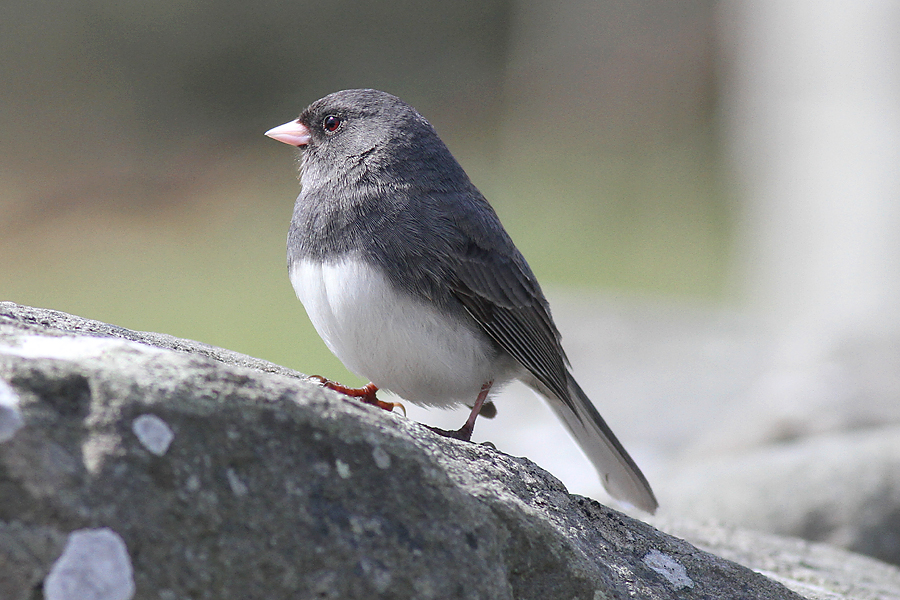 Dark-eyed Junco, Toab, Mainland, Shetland (Photo: Rob Fray)

Dark-eyed Junco, Toab, Mainland, Shetland (Photo: Hugh Harrop)
Dark-eyed Junco is an American vagrant which was first recorded in Britain at Dungeness, Kent, on 26 May 1960. There have been a further 37 records since (and three in Ireland), the last occurrence before this being a long-staying first-winter male at Hawkhill Inclosure near Beaulieu, Hampshire, from 24 December 2011-11 March 2012. Registered users can access full details of all records of this and other species assessed by the Rarities Committee in our exclusive and fully updated Online Rare Birds database.