On 21 September, the winds over Shetland were south-easterly. I arrived for work at Sumburgh Head's RSPB Scotland office before 8.30 am, but was told by visiting and local birders that they had not seen a single migrant, despite having been there at the crack of dawn.
I got on with my work, but noticed that it started to rain at about 9.30. At about 11.30, I decided to have a short break and look around the reserve. I walked out of the office door and met my pal George Petrie, a local birder and photographer. We quickly realised that there were new birds in, and within a few minutes had seen Red-breasted Flycatcher and two Yellow-browed Warblers. As we walked around the east side of the lighthouse buildings, I saw a flycatcher facing me, sitting on a wire fence.
The first thing I noticed was that it had a very large white patch on its forehead. I drew George's attention to it, as it was out of sight to him. The bird then flew to the right, showing massive white wing-bars. I was rather excited and shouted: "Goodness gracious me!" (or something similar). The bird then perched side on and showed a notably large patch of white at the base of the primaries that covered about a quarter of their length.
Content continues after advertisements
George managed to get a picture of the bird before it flew a short distance further on. George's photo was astounding. The bird had to be either an adult male Collared Flycatcher moulting into winter plumage, or some kind of albinistic freak.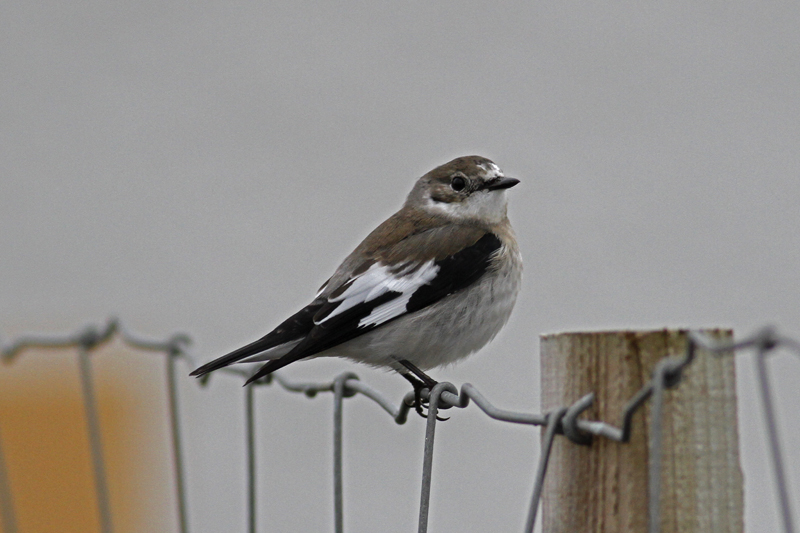 Male Collared Flycatcher, Sumburgh Head, Shetland, 21 September 2015 (Photo: Gary Bell)
I phoned Roger Riddington and suggested that he got here quickly. At this point, the bird had briefly disappeared. Martin Heubeck drove up, we told him the news and he immediately relocated it on the west side of the buildings. Roger arrived and we were able to get good views and further images, confirming that the bird was indeed a Collared Flycatcher. It stayed around the Sumburgh Lighthouse buildings for the rest of the day and, as the weather dried out, many excellent photos were taken. Unfortunately it was not present on the following morning.
Collared Flycatchers are very rare in Shetland, and most records are of spring males. However, there has been a female on Out Skerries in May 1976, a first-winter on Fair Isle in October 1986 and a female on Fair Isle in June 2014. This would appear to be the first record of an adult male Collared Flycatcher in largely winter plumage in Britain.
Background and analysis
Collared Flycatcher is a rare but increasing vagrant to Britain, with 42 accepted records up to and including 2013. With two further males recorded in 2014, the Sumburgh bird is set to be the 45th record for Britain. There is a sole record from Ireland: a female on Tory Island, Co Donegal, on 29 May 2012. All but two of the previous records occurred in spring, the exceptions being first-winters on Fair Isle in October 1986 and at Spurn in August 2010. The Sumburgh bird is therefore the first adult male to be recorded in Britain in autumn.
Despite being present for just a day, the Sumburgh bird showed particularly well and was brilliantly photographed. Below we reproduce a few of the excellent images uploaded to the BirdGuides galleries: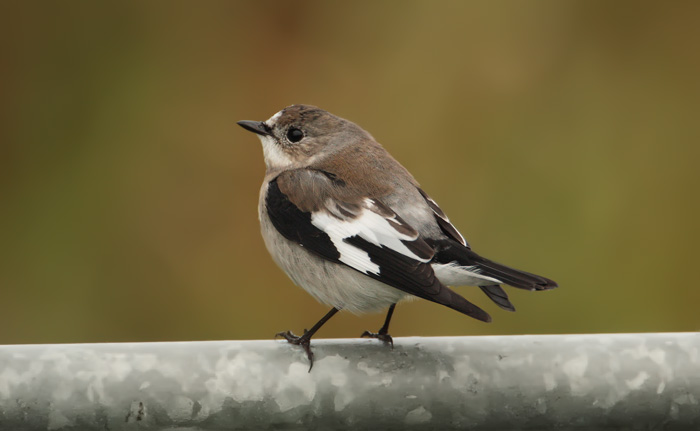 Collared Flycatcher, Sumburgh Head, Shetland, 21 September 2015 (Photo: Steve Arlow)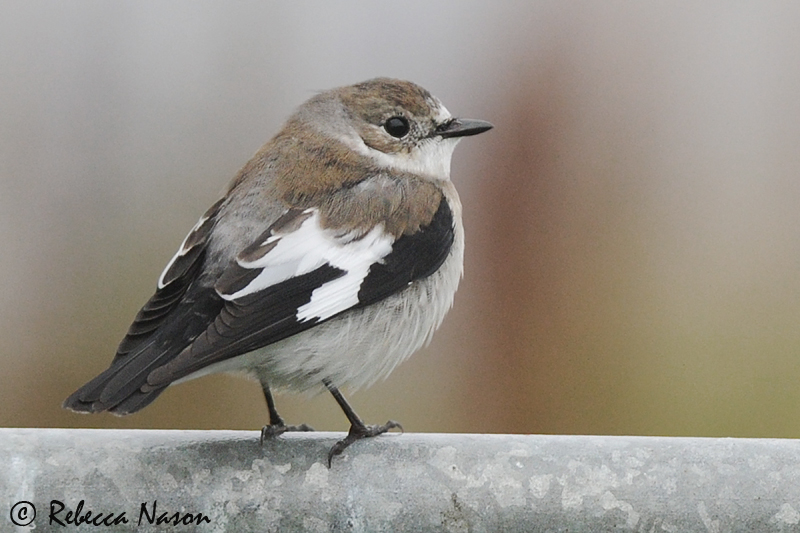 Collared Flycatcher, Sumburgh Head, Shetland, 21 September 2015 (Photo: Rebecca Nason)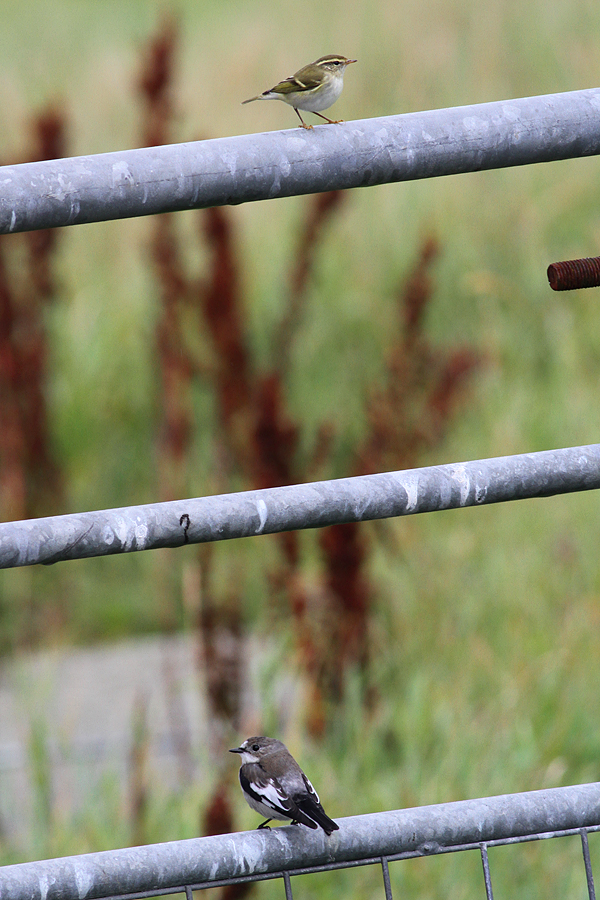 Collared Flycatcher and Yellow-browed Warblers, Sumburgh Head, Shetland, 21 September 2015 (Photo: Rob Fray)