I've only worked on a nature reserve for three months, and I still can't quite get used to the idea that I'm lucky enough to have an 'office' of reedbed, saline lagoons and estuary. One of the first jobs each day is to unlock the four hides: not always a popular task on a cold, wet day in November, but one that I'm more than happy to do daily in spring.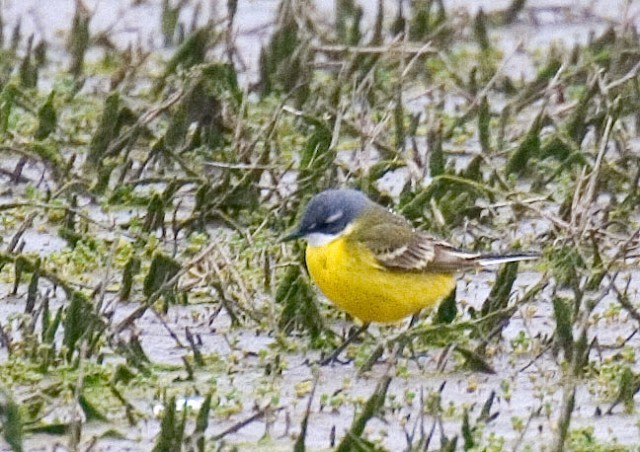 Spanish Wagtail, Conwy RSPB, Conwy (Photo: Adrian Foster)
Last Wednesday, I got to the reserve at 7 am to open the gates for the first stallholders setting up our popular Farmers Market. I also wanted to see the 'Spanish Wagtail' (the Iberian race of Yellow Wagtail) that had first been reported as a Blue-headed Wagtail the previous Sunday, but which many believed to be the first Spanish Wag for Britain after its photos were published on birdguides.com. After part of two days' holiday spent on the reserve failing to see it, this could be my last opportunity, assuming it was still here.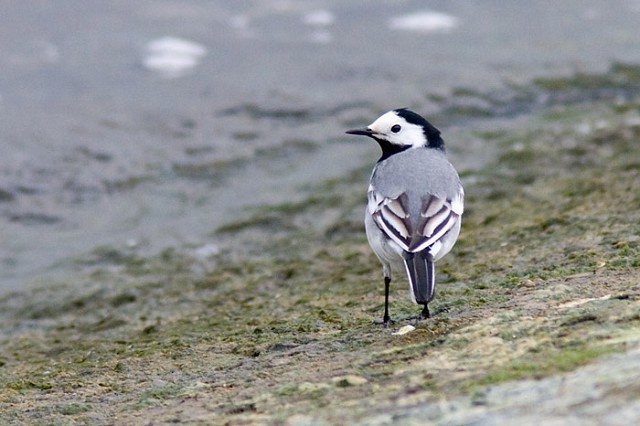 White Wagtail, Covenham Reservoir, Lincolnshire (Photo: Nick Clayton)
After 15 minutes without any sign of the Spanish Wagtail from one of the hides, I continued round the reserve trail to see what was on the river at high tide. The first scan revealed several White Wagtails and a great view of the Spanish Wagtail feeding on the tideline. I rang Simon Hugheston-Roberts, the only other birder I'd seen that morning, and waited for him to arrive. After getting good views of the Spanish bird, I scanned across the remaining exposed saltmarsh with my bins. As I did so, I heard a 'schweep' call that I didn't recognise and immediately lowered my binoculars, wondering if this was the Spanish Wagtail (which I have never heard). A wagtail flew to my right and dropped in the saltmarsh, my only impression being that it had yellow on it and a lot of white in the wings.
Content continues after advertisements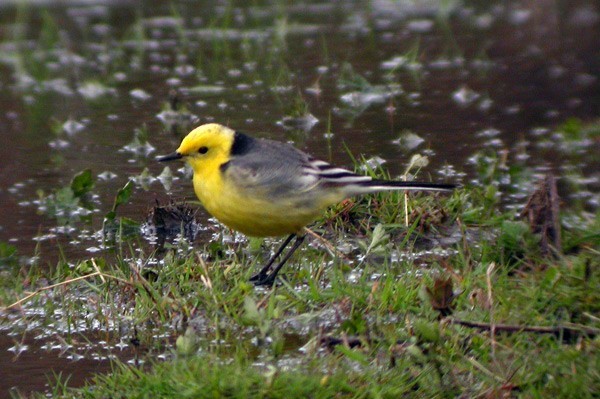 Citrine Wagtail, Conwy RSPB, Conwy (Photo: Marc Hughes)
Swinging my 'scope towards it, I found a wagtail head-on, with an all yellow head, yellow-green breast and the edges of a black collar. After a few seconds it ran behind vegetation, and I moved along the path hoping to see it again. My instant reaction was "flippin' heck, that looked like a Citrine Wagtail", but I wasn't certain, being aware of the pitfalls of the Yellow Wagtail complex.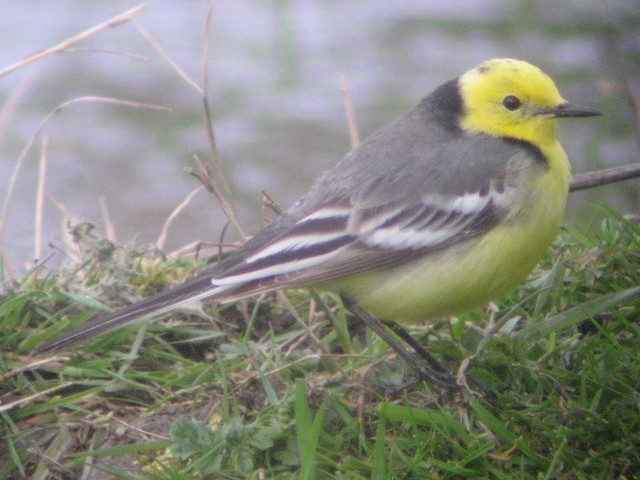 Citrine Wagtail, Conwy RSPB, Conwy (Photo: Rob Sandham)
A couple of minutes later, I saw it again, this time back on, showing white edges to the tertials, before it ran into vegetation once again. I ran back and told Simon, who was now 100 yards behind me, of my suspicions, and the two of us waited for almost an hour but it didn't show again. Frustratingly, it refused to show again, though I was sure it was still somewhere in the saltmarsh. We both had to get back to work, so I reluctantly left the area around 9 am, reporting the possibility of Citrine Wagtail to several local birders by text. Intending to look again after closing the Visitor Centre for the day, I was beaten to it by two other local birders, who relocated it in a small freshwater pool where it showed to around 15 yards, and where dozens were able to watch it before dusk. Despite a cloudy night and several birders being at the site at first light, the bird was not seen again.