My wife and I were at the start of only our second holiday to the Isles of Scilly, staying on Bryher. On our first day, 2 October, we decided to visit St Martins to look around the vineyard. When we were walking around we started chatting to a lady who was pruning a row of vines protected by nets and noticed that a small bird was flitting around under the netting.
We are keen birders but do not belong to any groups or networks. We enjoy walking and looking for and identifying anything we see, thus immediately realised the bird in the vines wasn't something that we'd encountered previously. I took a few quick photos to help us identify it later when we returned to Bryher, assuming it was a European bird of sorts. While doing a wine tasting we showed the photos to the vineyard owners and told them we assumed it must be a rare visitor and we would call later if we were able to identify it.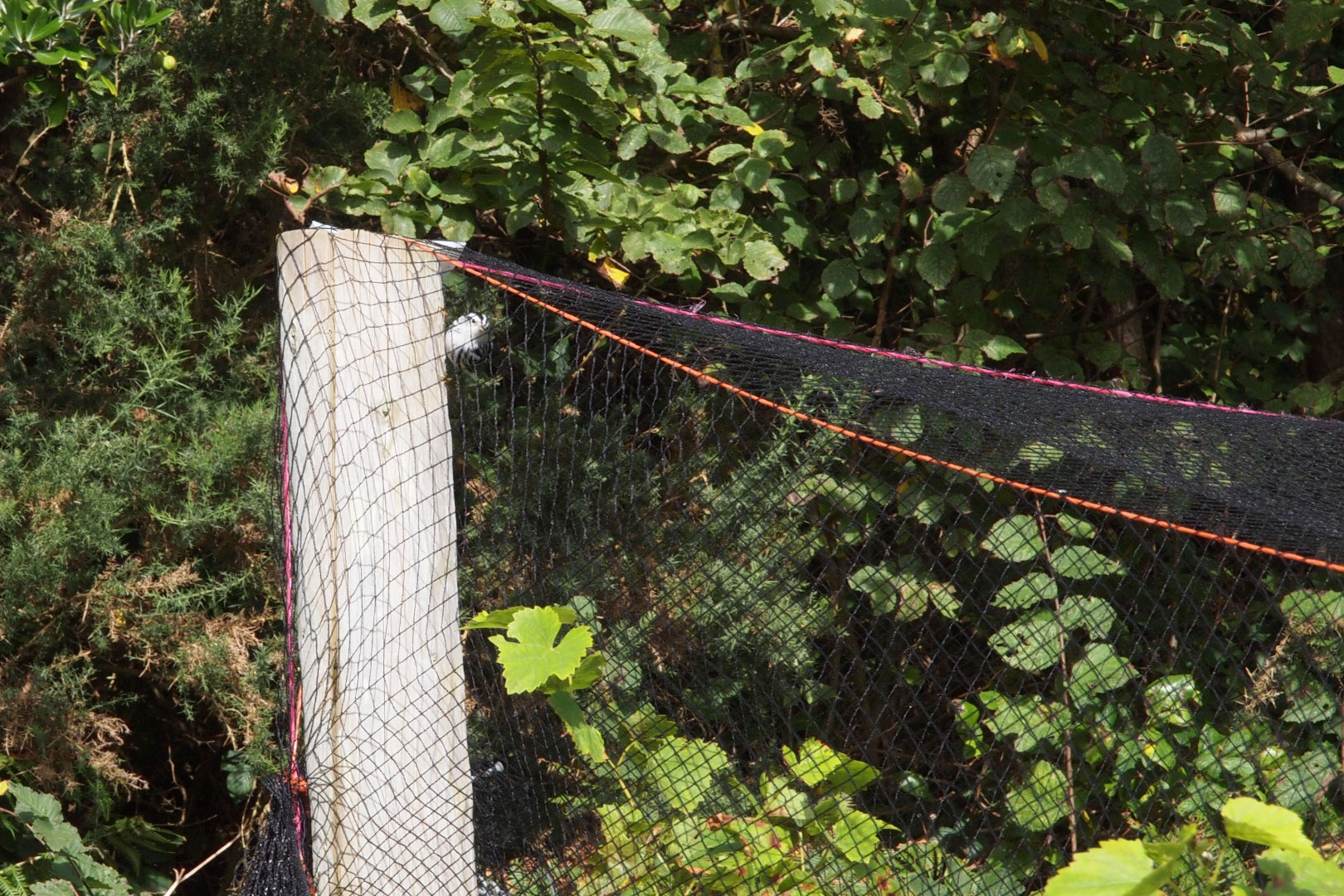 The Black-and-white Warbler was watched feeding under netting placed over the vines at St Martin's vineyard, though wasn't trapped (Mick Knight).
On returning to our accommodation on Bryher that evening, we checked the bird book and found nothing like it, so knew then it wasn't a European bird. We looked online, googling 'black and white small bird', and straight away there were images of the American species, Black-and-white Warbler, which matched the photos I had taken earlier. We immediately realised that if it was what we thought it was, this was a very significant sighting and so decided to email the Scilly Birding group. We also rang the vineyard to let them know.
It was very exciting to think that we had connected with a bird that has only been seen in the UK a handful of times before. My only regret was that I didn't immediately realise that it was such a rarity and I should have tried harder to take some better photos!
Content continues after advertisements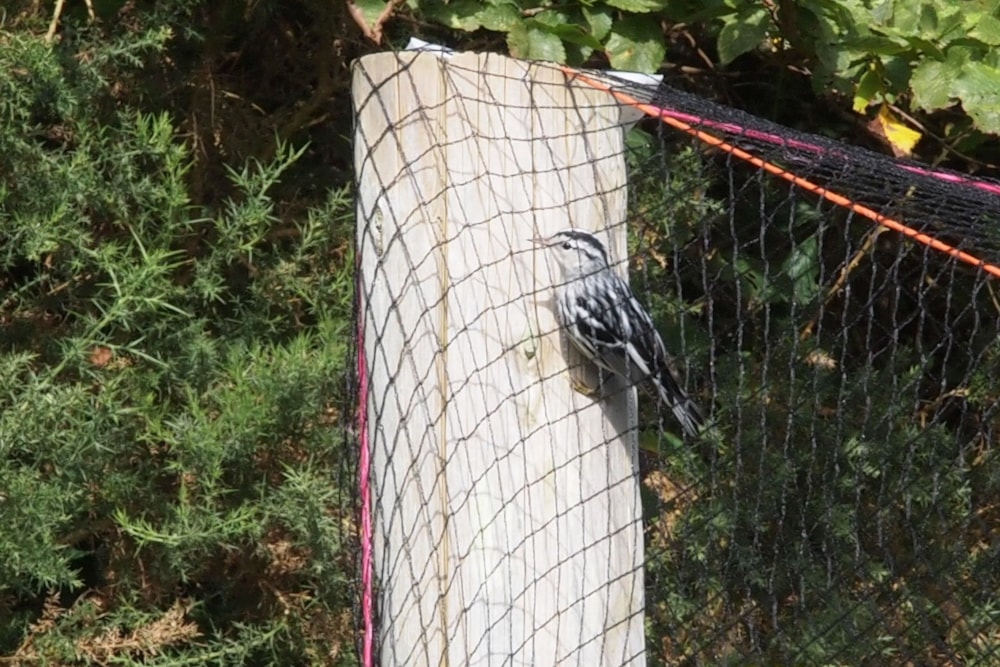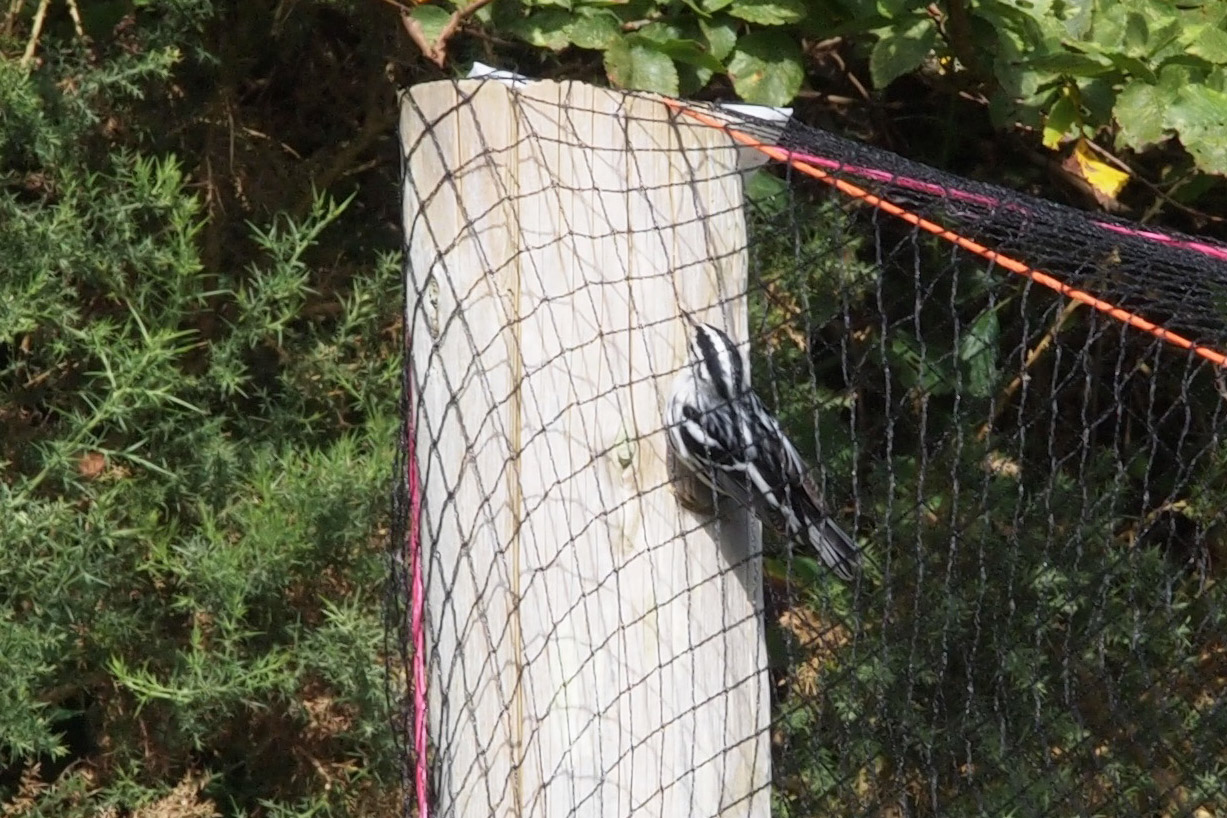 Black-and-white Warbler, St Martin's, Isles of Scilly, 2 October 2019 (Mick Knight).
Stats & facts
Black-and-white Warbler is a common and widespread breeding bird across North America, wintering south to Central and northern South America. It is a rare vagrant in Europe, with 14 previous British occurrences, the most recent of which was also on the Isles of Scilly (from 17-21 September 2011). In fact, Scilly has hosted no fewer than six of the species since 1975 (including the 2019 bird). It is much rarer in Ireland, with two accepted records and a third, seen just after the Scilly bird on Inishbofin, Co Galway, on 4 October 2019. It is one of the more regular Nearctic wood warblers to occur in the Azores, with at least four seen on Corvo so far in autumn 2019.