Having spent all morning around the Shorebird Sanctuary at Gibraltar Point NNR, I returned to the Sykes Farm office at midday to work on bird data and emails. Late in the afternoon, warden Kev Wilson suggested that we should go out and make some wader counts so at 17:15 I cleared up my desk, intending to grab a snack before heading out.
Just as I was putting some bread in the toaster in my flat next door, I noticed a couple of birds on the bird table in the yard. The first was a female Chaffinch and the second looked superficially like a Dunnock — though the red-brown flanks caught my attention immediately and I realised it wasn't that species. I quickly dashed to get my camera and decided to creep down the steps to attempt some video footage, but after just 15 seconds of filming it was flushed by a Blackbird.
Unable to relocate the bird, I set about examining the video. I noticed that the bird had a yellow base to the bill and a distinctive white throat patch. At this stage I knew it was not a Dunnock and my thoughts lingered on the possibility of Alpine Accentor. I grabbed the Collins Guide, skipped to the accentors page and all doubt was extinguished; excitement quickly ensued!
I grabbed my phone and called Kev, who'd only been gone 20 minutes. Although I was fairly certain I was looking at an Alpine Accentor there was still that bit of doubt in my mind, mainly due to the fact that I had never seen one before — I was keen for somebody else to see the bird before news was put out.
Kev returned a short while later. After watching the table for a further 15 minutes, I was beginning to wonder if the bird was going to come back. We saw numerous Dunnocks and Chaffinches before the bird finally reappeared. Kev's laughter was such that I knew it was an Alpine Acc. We watched it for a short while and it seemed quite content on the table, so we started to put the news out.
Content continues after advertisements

Alpine Accentor, Gibraltar Point NNR, Lincs, 7 May 2016 (Photos: James Siddle)
Kev agreed to stay on site to show the bird to visiting birders while I went off to do the wader counts. I returned to Sykes Farm an hour later to find a dozen birders in the yard. Amazingly the bird was still on the table, oblivious to the admiring crowd. It was also visiting the building roofs and the stone car park, and had a habit of disappearing for brief periods. It was last seen disappearing into the pole barn at 20:30, where we suspect it might have roosted.
The next morning around 60 birders were assembled in the yard before 06:00 but unfortunately the accentor did not reappear. Considerable consolation was provided by a newly arrived Western Bonelli's Warbler; a second 'first' for the reserve in as many days to round off a fantastic weekend for Gibraltar Point!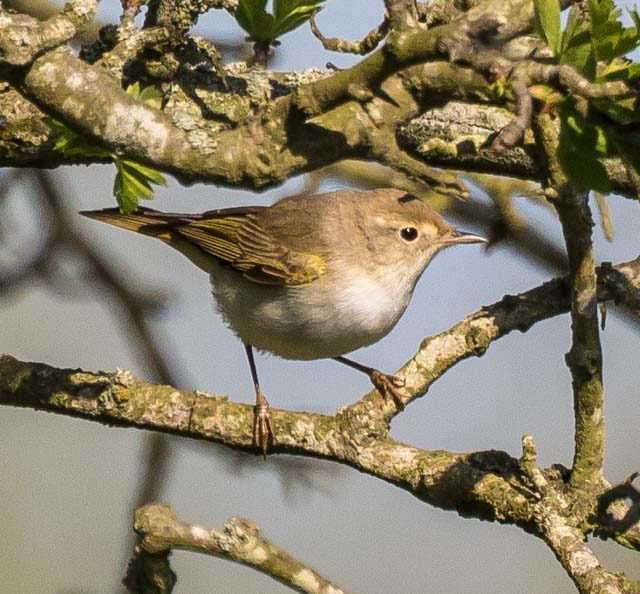 Western Bonelli's Warbler, Gibraltar Point NNR, Lincolnshire, 8 May 2016 (Photo: Jon Worthington)
The Gibraltar Point Alpine Accentor is the third to be recorded so far in Britain in spring 2016, following records from Hampshire and Norfolk in mid-April. It arrives as part of an ongoing influx across northern Europe, with new birds seen this week in the Netherlands and Denmark. Given the widespread and exceptional displacement occurring at present, it seems reasonable to anticipate further records before the end of the month.

Registered users can access full details of all records of this and other species assessed by the Rarities Committee in our exclusive and fully updated Online Rare Birds database.