For the second year running, we opened up our prestigious Photo of the Year competition to a public vote. A shortlist of 10 images was chosen from the 52 Photo of the Week winners of 2017 by the BirdGuides team, including Steve Young, Dominic Mitchell and Josh Jones. The shortlist showcased a great range of moments caught brilliantly on camera, including unusual bird behaviour, the raw power of nature and the way in which birds interact with man.
As well as assessing photographic skill and subject matter, judgement also involves an element of taste and subjective opinion, but we hope you appreciated the chance to have your say and enjoyed the challenge of choosing your favourite image of the year. In total, an impressive 1,625 of you registered your vote before the poll closed at 9 am this morning. Many of you will remember that last year's winner and runner-up were separated by fewer than 60 votes, making it an extremely tight-run contest. This year things weren't so tense, with a runaway winner storming out into the lead in the first few days of voting, and remaining at the top of the pile ever since ...
But, before we reveal the winner, we'd like to pay tribute to Steve Young's monumental efforts again throughout 2017. Steve patiently works his way through all bird image uploads, not only from Britain but around the world, before compiling each week's POTW winner and 'Notables'. We'd also like to extend our huge thanks to our contributors, who make the galleries the diverse, vibrant and ultimately enjoyable experience they are. We look forward to welcoming more uploads as 2018 progresses and our ever-increasingly popular passion for bird photography encourages contributors to submit more and more eye-catching, outstanding images.
BirdGuides Photo of the Year 2017
Rook by Tom Kennedy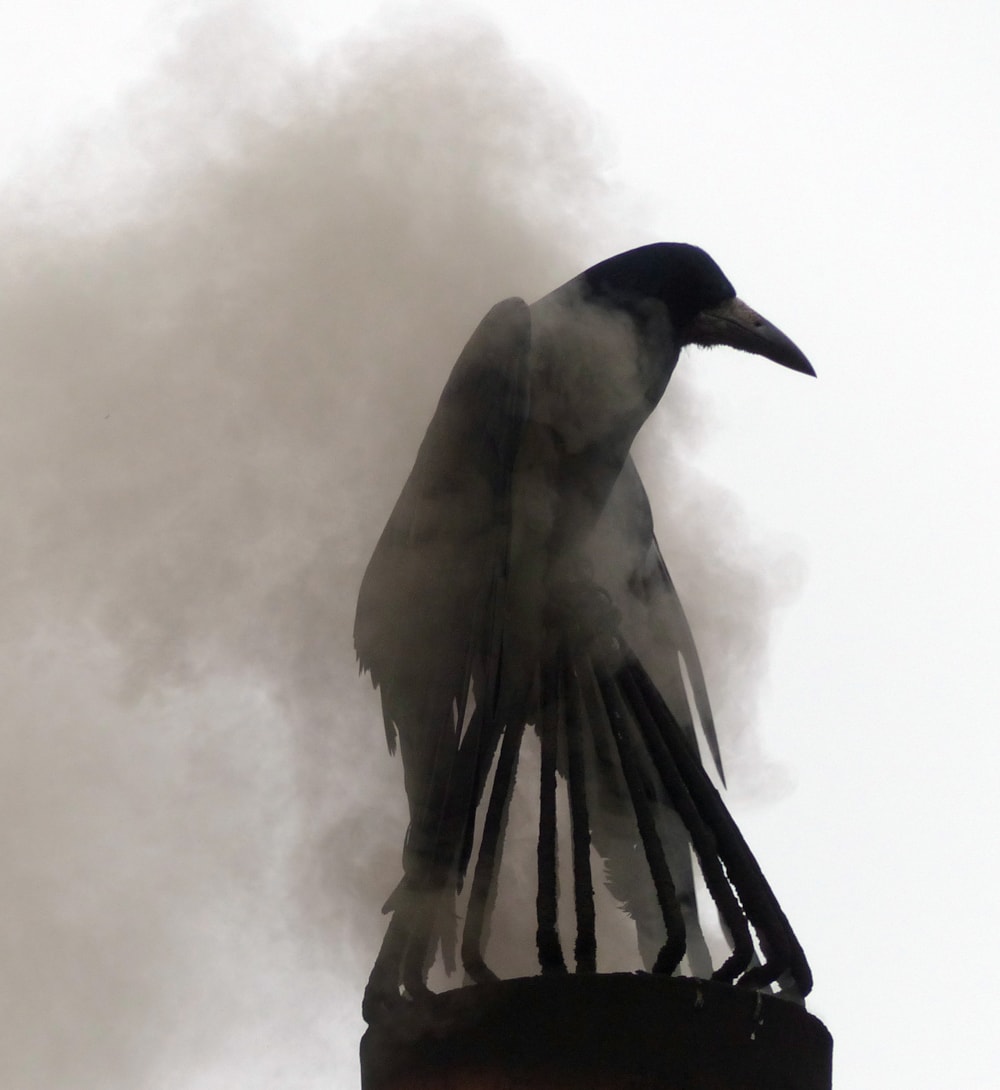 When we first published Tom's image as Photo of the Week back in November 2017, it generated a huge positive reaction both on the website and on social media. Taken with a Panasonic bridge camera, this is a clear example that you don't necessarily need to spend thousands of pounds on a DSLR and long lens to capture top-class and striking images. Tom has beautifully captured the intelligence of corvids, with the Rook perched on a smoking chimney with the intention of fumigating parasites from its feathers, while the monochromatic effect gives in an eeriness that evidently struck a chord with voters. As one Twitter user said, "very Dickensian" ... congratulations to Tom on winning Photo of the Year!
Runner-up
Leach's Storm Petrel by Jack Morris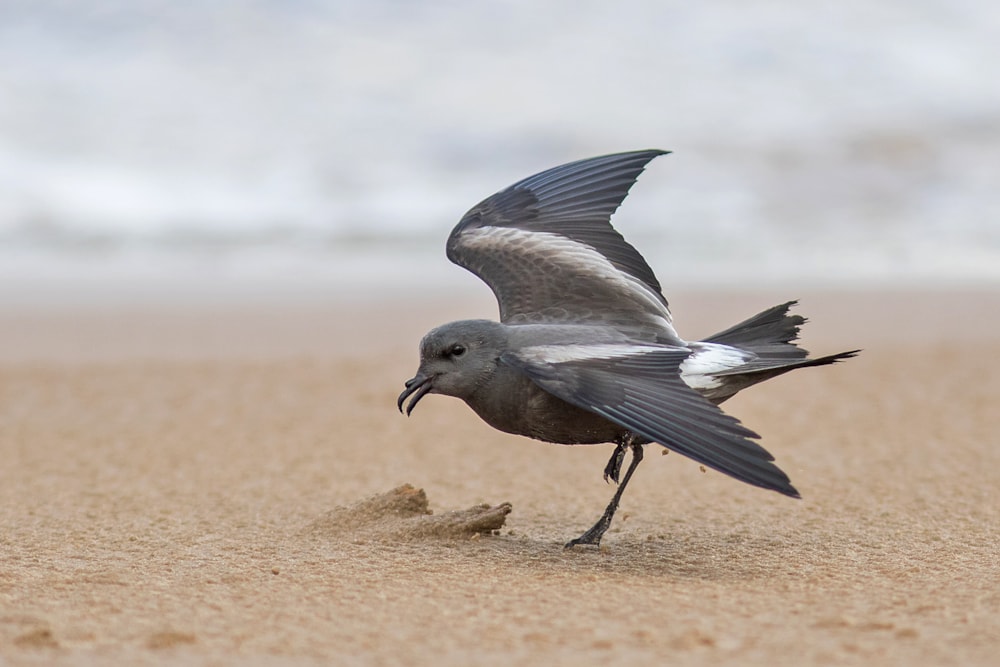 September witnessed the first big passage of Leach's Storm Petrels past the Wirral coast for a number of years and, as you'd expect, plenty of photographers took advantage of the opportunity, producing a range of memorable images. But it was this mesmerising shot, taken by 17-year-old Jack Morris, that stood out from the crowd. Dancing nimbly across New Brighton beach, the storm petrel's feet delicately flick a few grains of sand as it battles to stay balanced, facing into an intense gale. The angle and setting of this shot only made it stand out further, with images usually showing the species amid crashing waves, or at least against a watery backdrop. Congratulations, Jack!
Third place
Great Crested Grebes by Peter Menear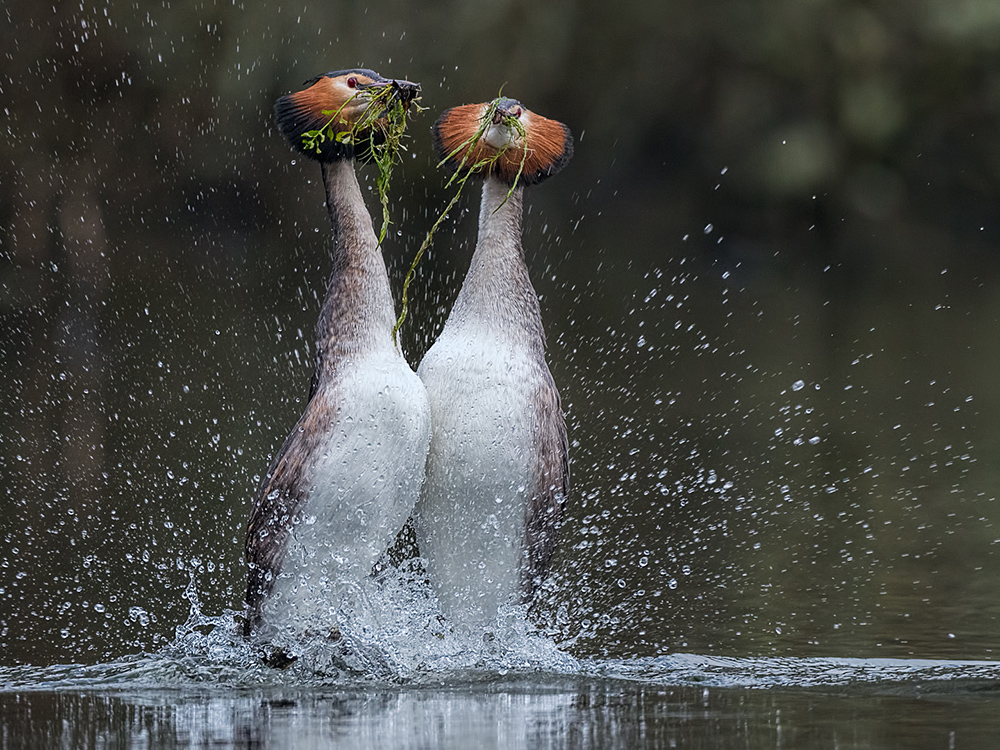 Documenting the familiar springtime courtship of Great Crested Grebes is never particularly easy, for it is a fast-paced ritual that often takes place well away from the lake shore, rendering it out of range for top-quality images. In this instance, Peter Menear has achieved a fantastic and memorable image that captures the excitement and enthusiasm of the season beautifully.
Commended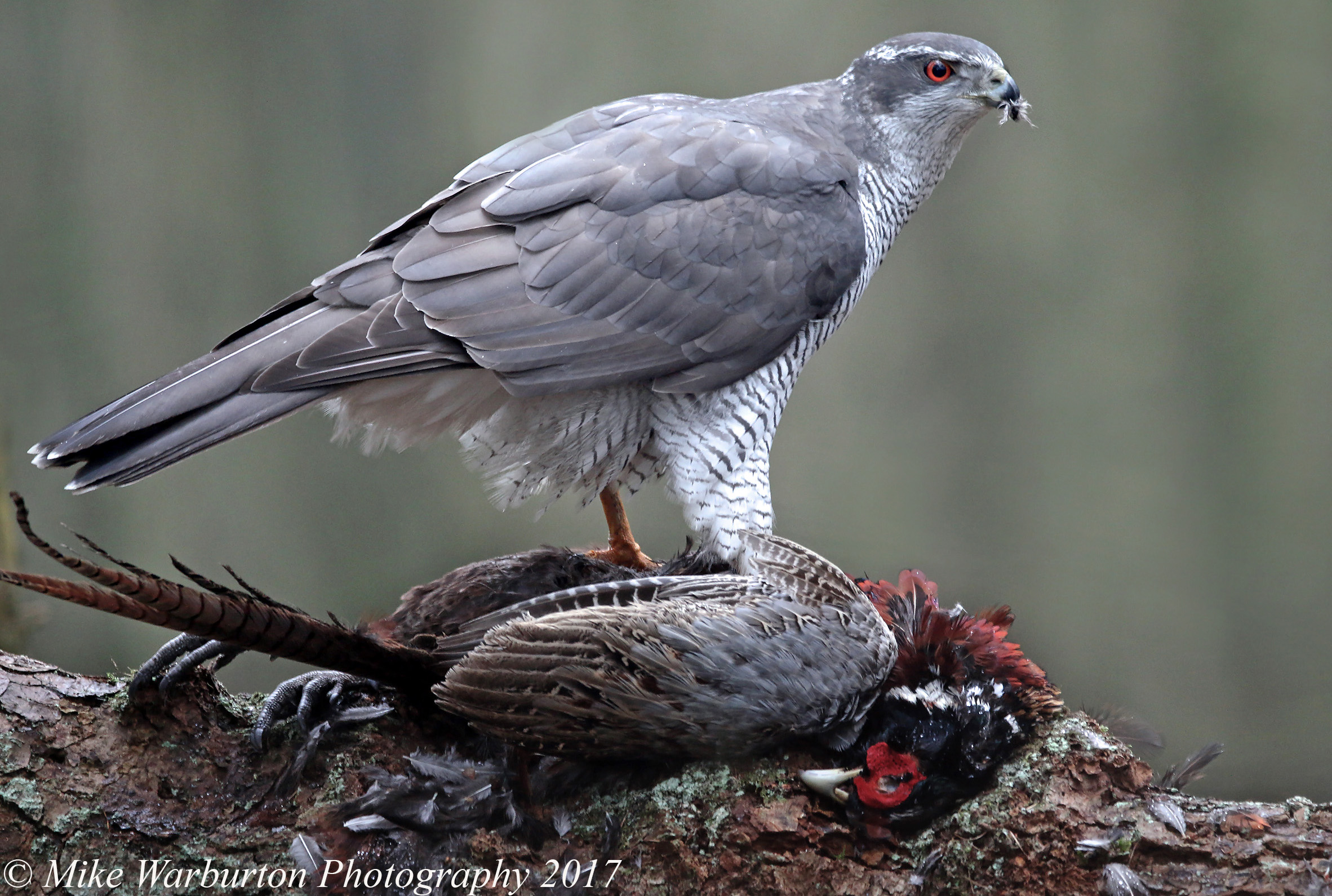 Northern Goshawk, Brecon Beacons, Powys, 22 January 2017 (Photo: Mike Warburton).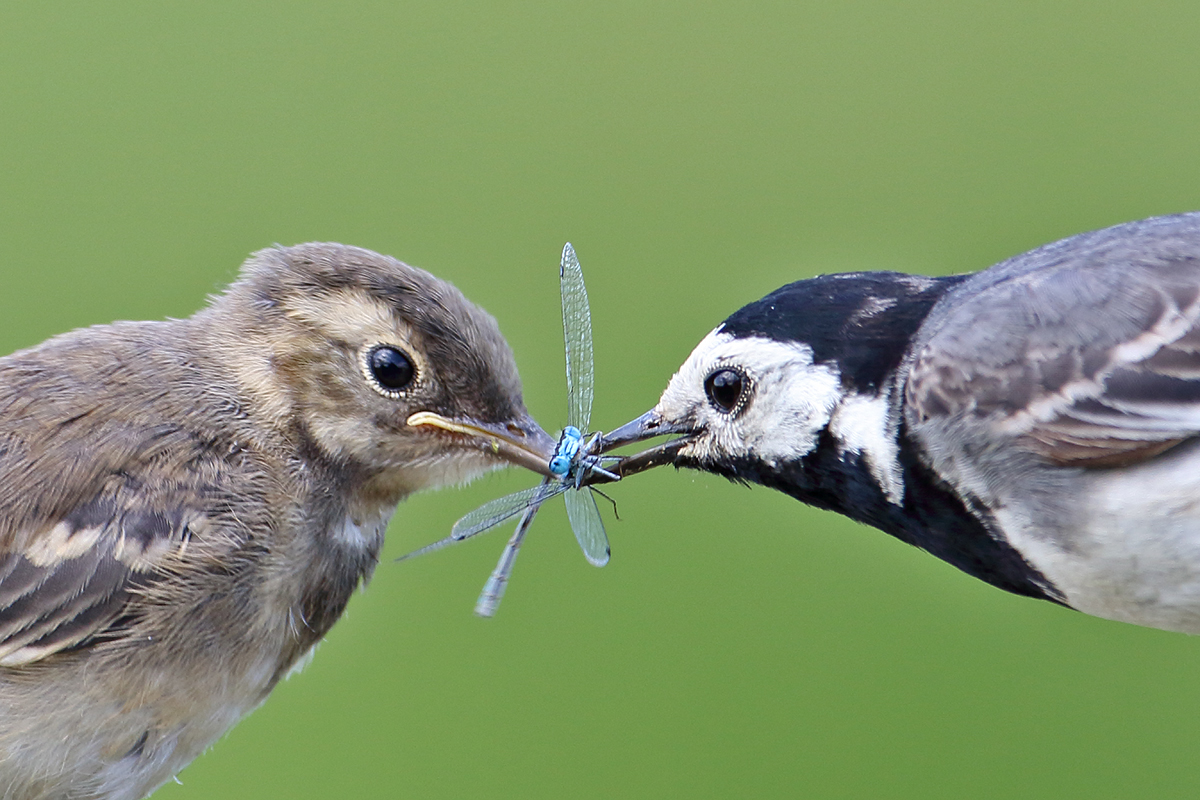 Pied Wagtail, Cley Marshes NWT, Norfolk, 17 June 2017 (Photo: Rob Holmes).

Mute Swan, Hogganfield Loch, Clyde, 1 January 2017 (Photo: Dan Brown).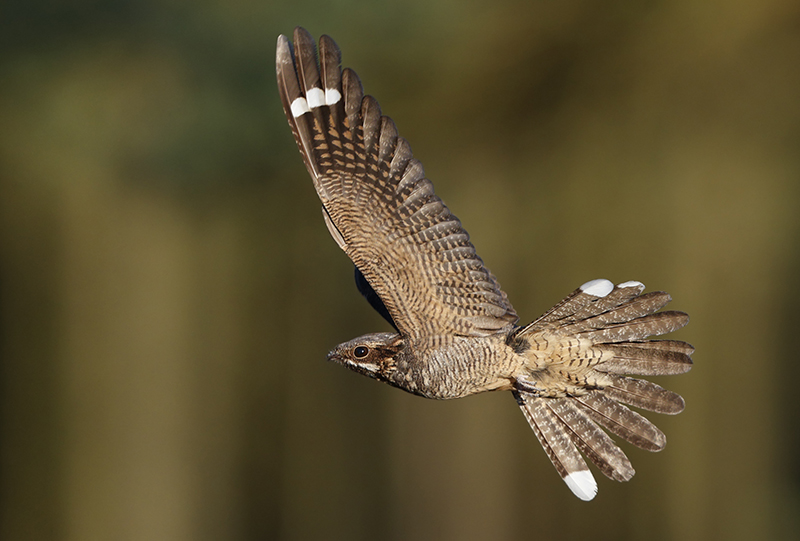 European Nightjar, Frederikshåb Plantage, Denmark, 9 July 2017 (Photo: Helge Sorensen).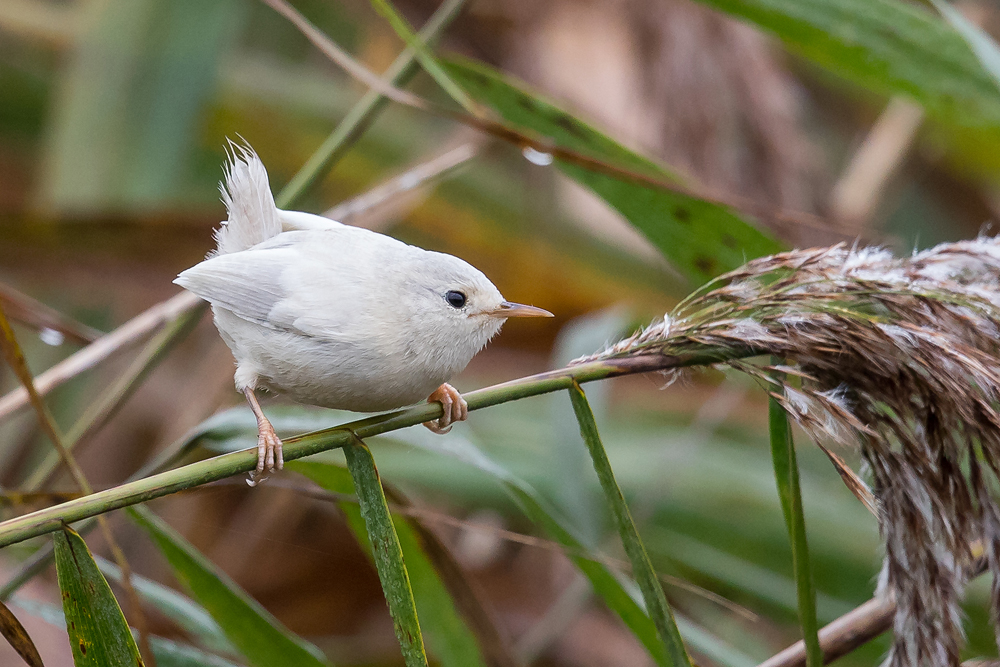 Eurasian Wren, Lakenheath Fen RSPB, Suffolk, 2 November 2017 (Photo: Garth Peacock).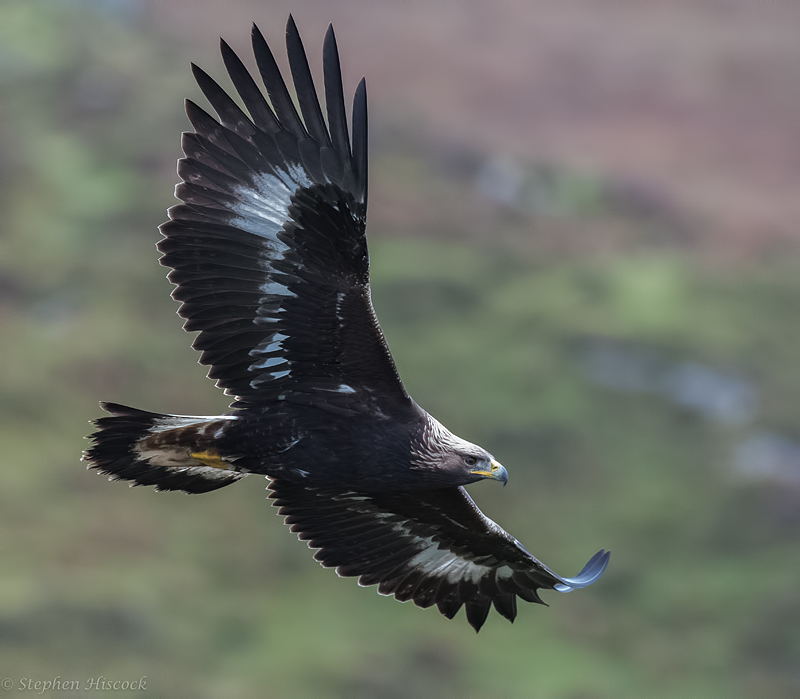 Golden Eagle, undisclosed site, 25 September 2017 (Photo: Stephen Hiscock).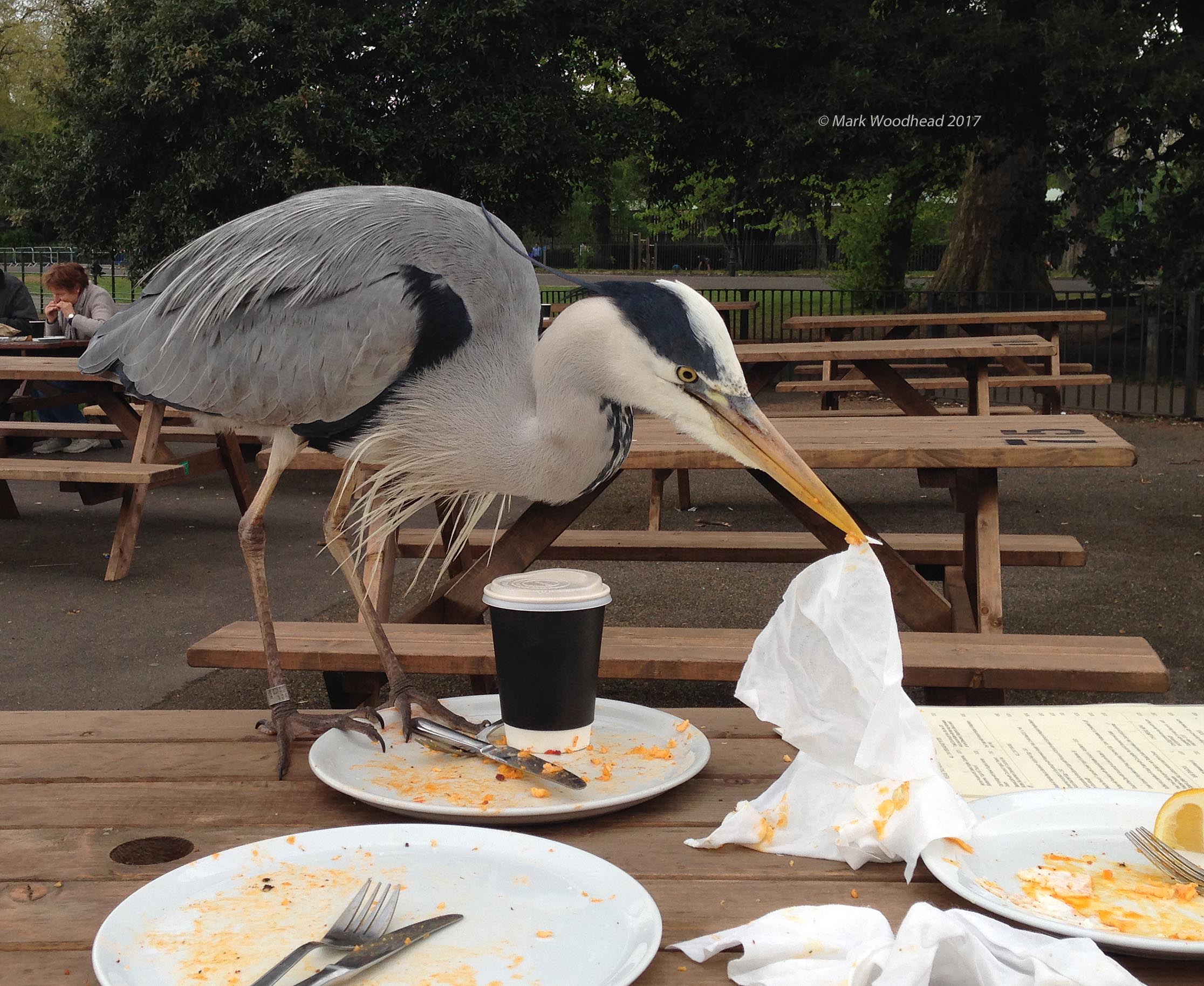 Grey Heron, Battersea, Greater London, 17 April 2017 (Photo: Mark Woodhead).
The votes
Rook by Tom Kennedy (445 votes; 27.6%)
Leach's Storm Petrel by Jack Morris (225 votes; 13.9%)
Great Crested Grebes by Peter Menear (216 votes; 13.4%)
Northern Goshawk by Mike Warburton (203 votes; 12.6%)
Pied Wagtails by Rob Holmes (149 votes; 9.2%)
Mute Swans by Dan Brown (117 votes; 7.2%)
European Nightjar by Helge Sorensen (112 votes; 6.9%)
Eurasian Wren by Garth Peacock (70 votes; 4.3%)
Golden Eagle by Stephen Hiscock (60 votes; 3.7%)
Grey Heron by Mark Woodhead (18 votes; 1.1%)