Ring Ouzel by Jeff Lack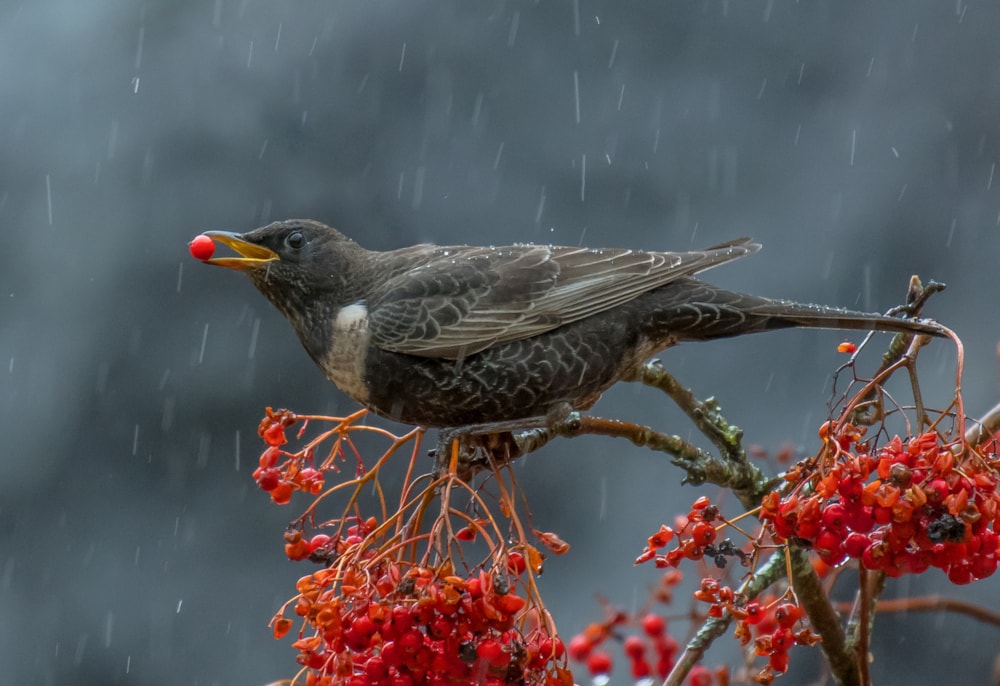 Sunny days and perfect light aren't always necessary for a great photo, as illustrated by this week's superb winner of a Ring Ouzel by Jeff Lack.
Taken in very wet conditions, this shot has atmosphere that just wouldn't be possible on a dry, bright day. With rain falling in the background and raindrops on the bird, the image is completed with a plucked berry in the bill.
The grey background enhances the photo and the colours are more saturated in the dull light. A shutter speed of 1/250 th second was possible only by using ISO 2000, showing just how dreary the day was.
Congratulations to Jeff on his winning image, which was taken with a 500 mm lens. With winter just around the corner, will there be one more well-photographed mega in the autumn, or will we be seeing more typical winter species in the BirdGuides gallery over the next few weeks?
Other notable images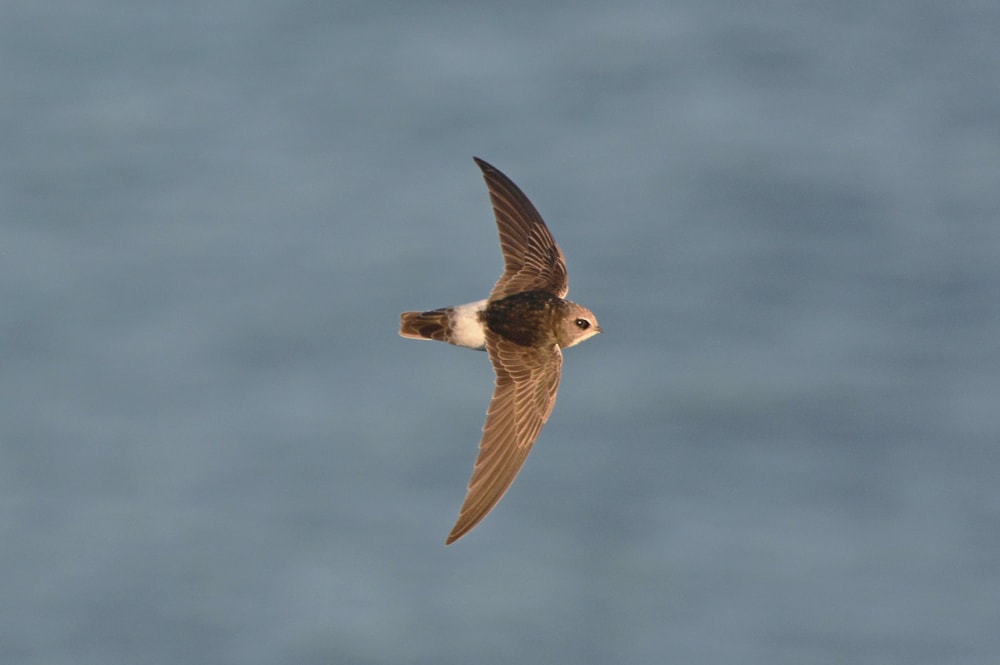 Little Swift, Hartlepool Headland, Cleveland (Damian Money).

Pallid Swift, Thorpeness, Suffolk (Jeff Higgott).

Green Woodpecker, Ruislip, London (Tony Hovell).

Iberian Green Woodpecker, Avila, Castilla y León (Marc FASOL).

Spanish Sparrow, Bidnija, Malta (Natalino Fenech).

Twite, Sumburgh, Mainland, Shetland (Ron Mcintyre).

Pied Wheatear, Meols, Cheshire (David Shallcross).

Short-eared Owl, undisclosed site, West Sussex (Lee Fuller).

White-tailed Eagle, Mull, Argyll (Martyn Jones).

Water Rail, Alkborough Flats, Lincolnshire (Paul Coombes).

Lesser Yellowlegs, Lodmoor RSPB, Dorset (Mike Trew).

European Herring Gull, Troon, Ayrshire (Joe Graham).