Eastern Crowned Warbler by Martin Standley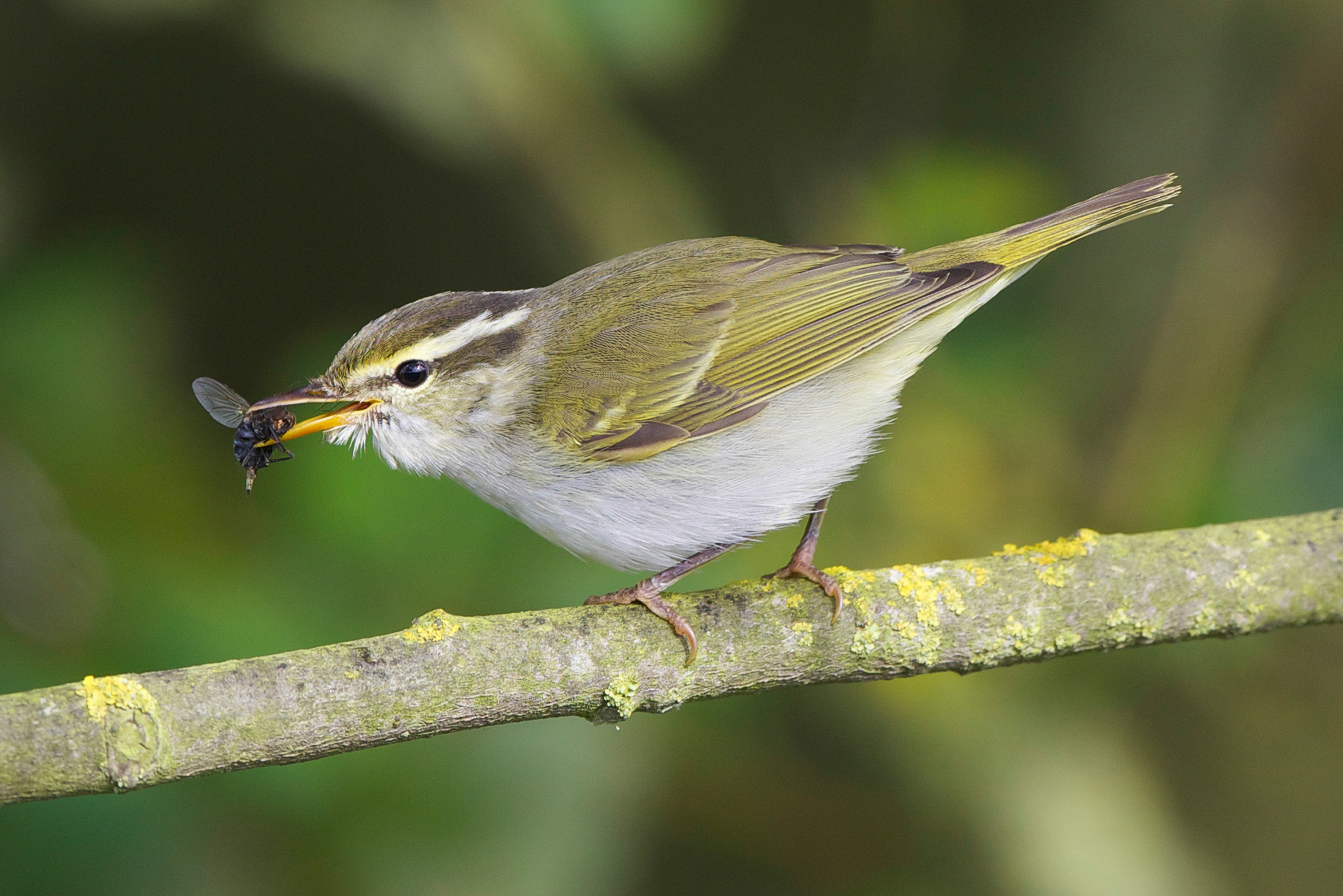 What a week it's been for mega photos of mega birds, plus so many images of other species to browse through. But in the face of stiff competition, this superb shot of an Eastern Crowned Warbler by Martin Standley takes the honours.
This very showy bird at Bempton was a popular posting this week with many great images to be seen, but this one really caught my eye. Not only is it a lovely, close capture of the bird, it also has the added interest of the subject catching prey to eat; pin-sharp, perfectly exposed and in a nice side-on pose, it's just about as good as it gets for such a mega-rare, when sometimes only a record shot is possible.
Content continues after advertisements
Congratulations to Martin on his Photo of the Week, which was taken with a 500 mm lens at 1/640th second, with an aperture of f5.6 at ISO 640.
You can read more on bird photography from Steve Young, including product reviews and a regular Photo Challenge for readers, every month in Birdwatch magazine.
Other notable images

White's Thrush, Holy Island, Northumberland (Photo: Tim Dean)

Little Stint, Lodmoor RSPB, Dorset (Photo: Pete Blanchard)

Black-browed Albatross, Bempton Cliffs RSPB, East Yorkshire (Photo: Paul Leafe)

Water Rail, Pennington Flash CP, Greater Manchester (Photo: David Shallcross)

Caspian Tern, St Mary's, Isles of Scilly (Photo: anon)

Great Crested Grebe, Old Moor RSPB (Dearne Valley), South Yorkshire (Photo: Mary Wilde)

Pallas's Warbler, Donna Nook, Lincolnshire (Photo: Russell Hayes)

Swainson's Thrush, Fetlar, Shetland (Photo: Alan Curry)

Tawny Eagle, India (Photo: Vipul Ramanuj)

Siberian Accentor, Mossy Hill, South Mainland, Shetland (Photo: Roger Riddington)

Pallas's Warbler, Flamborough Head, East Yorkshire (Photo: Elliot Montieth)

Bearded Tit, Westhay Moor NNR, Somerset & Bristol (Photo: Carl Bovis)

Ring Ouzel, Ashdown Forest, East Sussex (Photo: Mark Tomlins)