Barn Owl by Roy Rimmer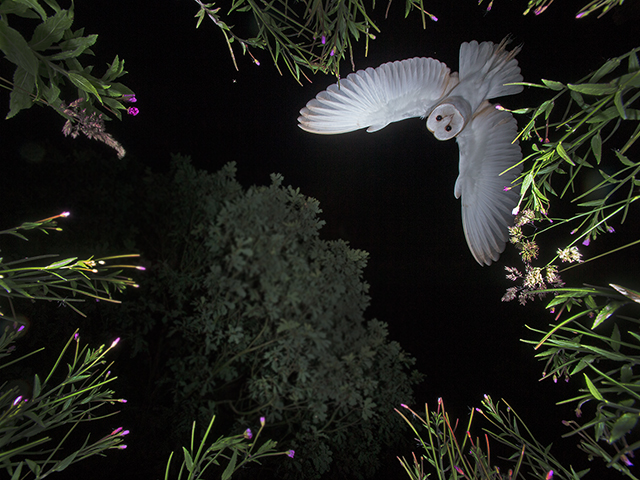 My first thought on seeing this remarkable image of a Barn Owl by Roy Rimmer was "how?" — how do you compose the shot, how do you ensure the exposure is correct, and how do you focus on the subject?
After carefully studying this particular Barn Owl's routine, Roy set up dummy cameras and flash units to ensure it became accustomed to their presence. It was then a case of spending the long nights in the hide waiting for 'that' moment. The shutter was fired via a 30-metre home-made cable release, using a 16 mm lens and two flash units.
This set-up was tested at home using a fluffy toy to replace the owl and just shows what can be achieved with persistent observation, lots of practice and just a little bit of luck on the night.
Congratulations to Roy on a distinctive and particularly imaginative Photo of the Week.
You can read more on bird photography from Steve Young, including product reviews and a regular Photo Challenge for readers, every month in Birdwatch magazine.
Other notable images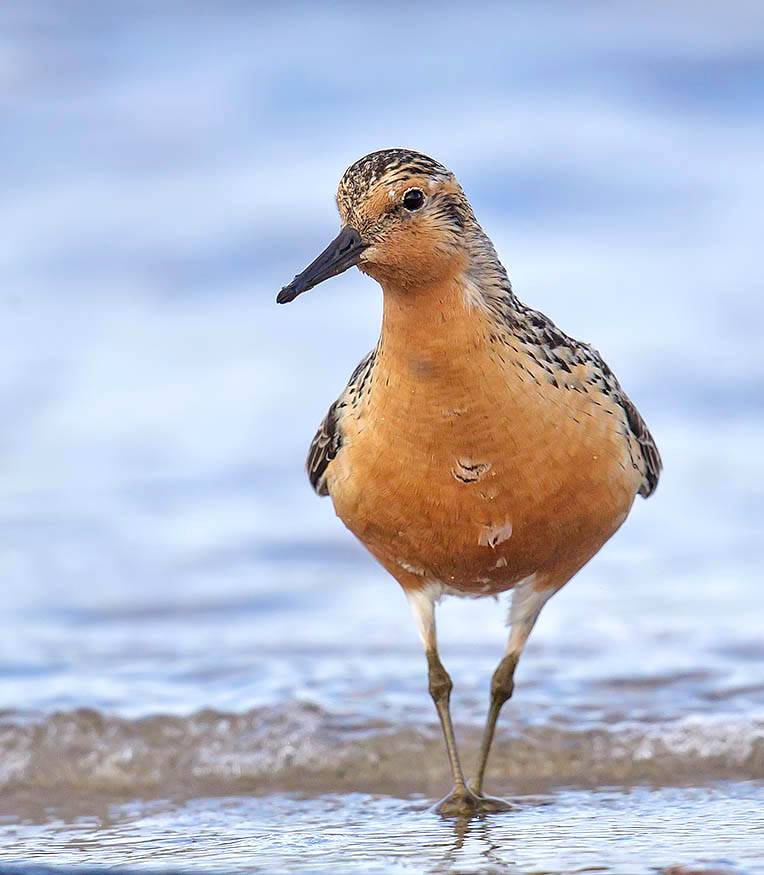 Knot, Kingsbarns, Fife (Photo: John Anderson)

Swift, Fairhaven Lake, Lancashire (Photo: Richard Blower)

Goldfinch, Stony Stratford NR, Buckinghamshire (Photo: Rob Cox)

Meadow Pipit, Roundstone, Galway (Photo: Heiko Peters)

Sabine's Gull, Pennington Flash CP, Greater Manchester (Photo: Martin Standley)

Mute Swan and Canada Goose, Andover, Hampshire (Photo: Jan Galko)

Ruff, Musselburgh, Lothian (Photo: S Gillies)

Redshank, Musselburgh, Lothian (Photo: S Gillies)

Gannet, Bempton Cliffs RSPB, East Yorkshire (Photo: Jamie MacArthur)

Great Shearwater, Scilly pelagic, Isles of Scilly (Photo: David Aitken)

Gannet, Liverpool, Lancashire (Photo: Dave Williams)

Bearded Tit, undisclosed site, Norfolk (Photo: Nick Appleton)