Gyr Falcon by Dennis Morrison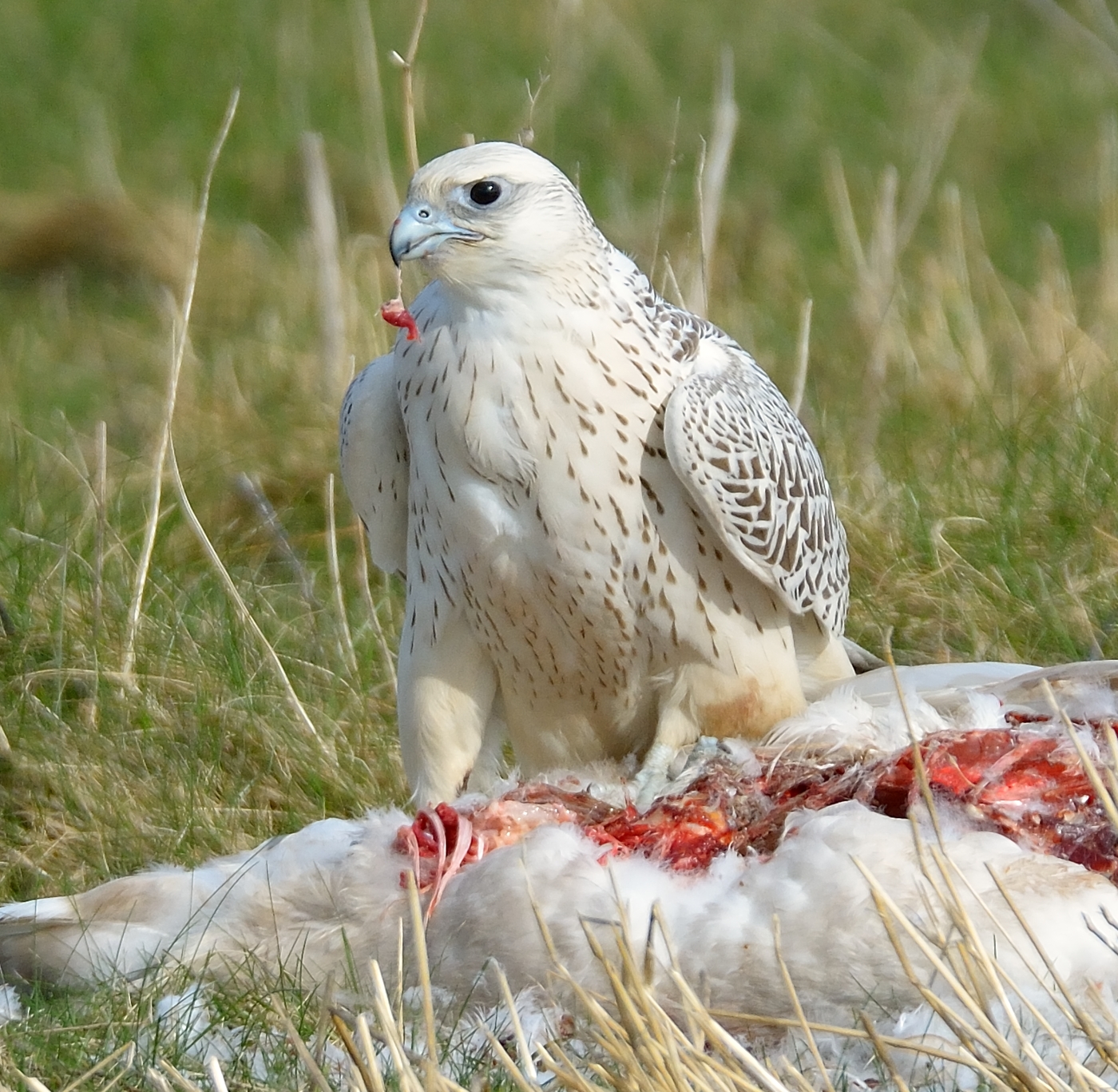 Some may say: "Gyr Falcon winning again? What's going on?" But to photograph a Gyr eating a Mute Swan, as Dennis Morrison has done so successfully, certainly deserves the accolade of Photo of the Week, even though the same bird was a winner just two weeks ago!
It's a superb shot, and one that has probably led every photographer to say: "Wish I'd taken that." It's beautifully exposed and nicely framed and cropped, with the emphasis clearly on the majestic Gyr.
Content continues after advertisements
Congratulations to Dennis on his winning shot, which was taken using a 600 mm lens, shooting at 1/1000th second at f7.1 and ISO 400. If a Gyr is to win again, it will have be a shot of the falcon taking prey mid-air, against a blue sky, large in the frame with a highlight in both the prey and predator's eyes!
You can read more on bird photography from Steve Young, including product reviews and a regular Photo Challenge for readers, every month in Birdwatch magazine.
Other notable images

Garganey, Strumpshaw Fen RSPB, Norfolk (Photo: Mick Davis)

Stonechat, Bardsey Island, Gwynedd (Photo: Ben Porter)

Rock Pipits, Hengistbury Head, Dorset (Photo: Joe)

Goldcrest, The Wolseley Centre, Staffordshire (Photo: Derek Lees)

Great Crested Grebe, undisclosed site, Leicestershire and Rutland (Photo: Graham Munton)

Short-eared Owl, Minsmere RSPB, Suffolk (Photo: Jon Evans)

Sanderling, Worthing, West Sussex (Photo: Leigh Prevost)

Lapland Bunting, Blakeney Freshmarsh, Norfolk (Photo: Paul Coombes)

Red-necked Grebe, Farmoor Reservoir, Oxfordshire (Photo: Ian Curran)

Avocet, Minsmere RSPB, Suffolk (Photo: Carl Wright)

Common Snipe, undisclosed site, South Yorkshire (Photo: Mark Dunhill)

Pallid Harrier, Malta (Photo: Natalino Fenech)

Little Owl, undisclosed site, Leicestershire and Rutland (Photo: Paul Riddle)

Eastern Black-eared Wheatear, Cyprus (Photo: Brian Harrison)

Red Grouse, Farr, Highland (Photo: Pauline Greenhalgh)