Barn Swallow by Robert Booth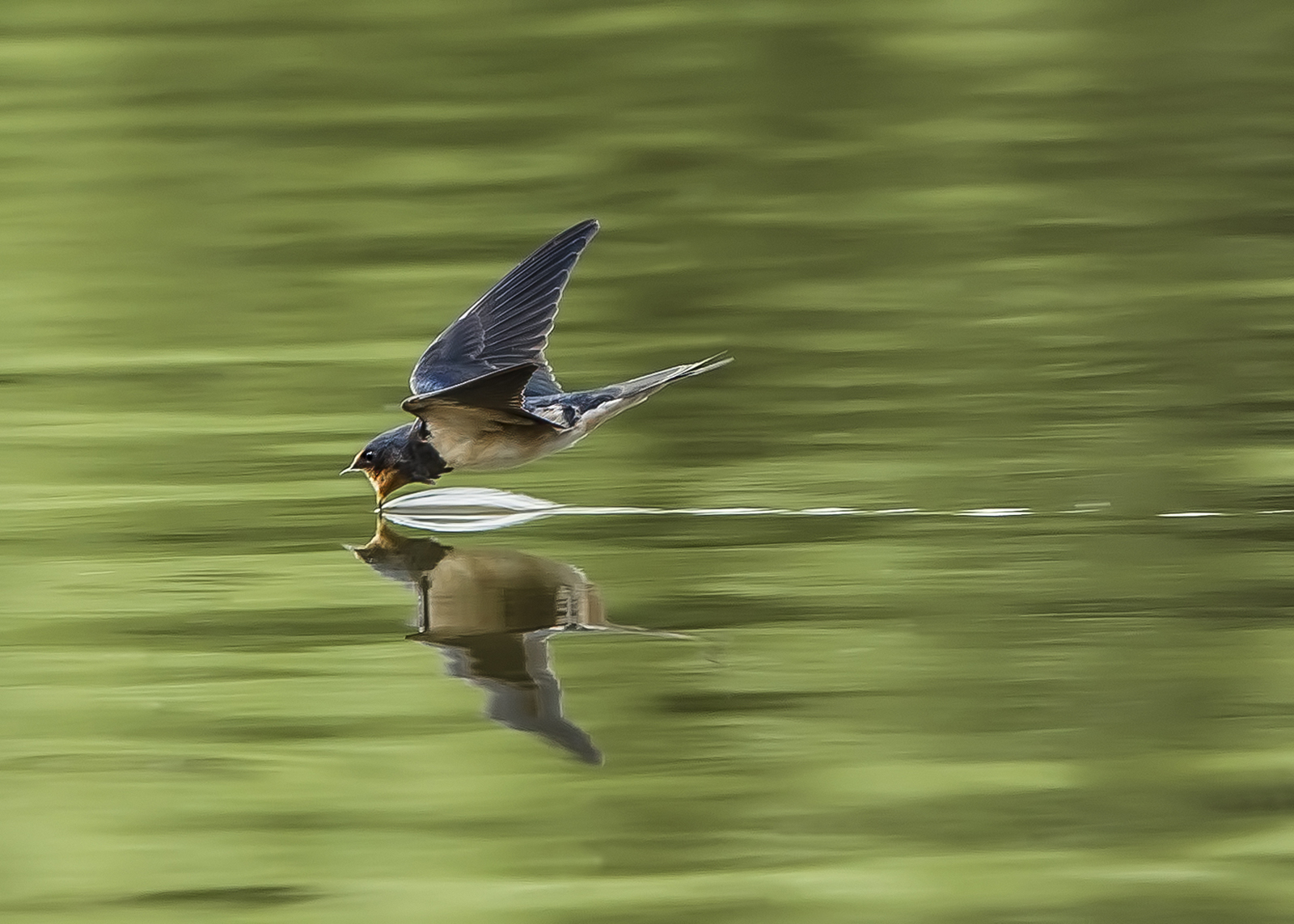 I had no hesitation in choosing Robert Booth's stunning shot of a juvenile Barn Swallow drinking on the wing as this week's winner. If you've ever tried to take this image yourselves, you'll know how difficult a shot it is; I'm still trying …
As well as capturing the bird perfectly with bill wide open at the critical moment, the green water and reflection sets off the image to perfection. The lighting is just about perfect while exposure and sharpness are spot on.
Congratulations to Robert on his Photo of the Week; he used a 300mm lens, ISO set at 400, aperture at f5.6 and shot at a relatively slow shutter speed for this type of shot of 1/500th second.
You can read more on bird photography from Steve Young, including product reviews and a regular Photo Challenge for readers, every month in Birdwatch magazine.
Other notable images

Gannet, Bempton Cliffs RSPB, East Yorkshire (Photo: Peter Garrity)

Great Crested Grebe, undisclosed site, Staffordshire (Photo: Tony Kinder)

Least Sandpiper, Seaton Marshes, Devon (Photo: Tim White)

Ringed Plover, Ardalanish, Mull, Argyll (Photo: Stewart Woolley)

Wilson's Storm Petrel, Scilly pelagic, Isles of Scilly (Photo: Joe Pender)

Swallow, Long Stratton, Norfolk (Photo: Matt Crosby)

Audouin's Gull, Spain (Photo: Richard Smith)

Eider, Skaw, Unst, Shetland (Photo: Robbie Brookes)

Little Egret, Venus Pool NR, Shropshire (Photo: Jim Almond)

Least Sandpiper, France (Photo: Pierre-André Crochet)

Black-necked Grebe, Spain (Photo: Paul Coombes)

Kingfisher, undisclosed site, Shropshire (Photo: Robert Hart)

Western Swamphen, Minsmere RSPB, Suffolk (Photo: Kit Day)