Waxwing by Kev Joynes
Anyone that looked at this week's winning shot of a slightly ruffled-looking Waxwing by Kev Joynes must have managed at least a smile, if not a chuckle at this wonderful capture.
I just love the state of the head feathers, ruffled presumably by a gust of wind, and the almost startled look on the Waxwing's face as if to say "oh no, bad hair day". An aperture of 5.6 was just enough to keep bill, eye and head feathers in focus while the plain background keeps the eye firmly on the bird.
Congratulations to Kev who took his intimate close-up using a 600mm lens, shooting at 1/640th second on ISO640.
You can read more on bird photography from Steve Young, including product reviews and a regular Photo Challenge for readers, every month in Birdwatch magazine.
Other notable images

Kestrel, Standish, Greater Manchester (Photo: Roy Rimmer)

Shoveler, National Wetlands Centre WWT, Carmarthen (Photo: Wayne Davies)

Blue Rock Thrush, Malta (Photo: Natalino Fenech)

Diademed Plover, Peru (Photo: Jacques Cloutier)

Great White Egret, Leighton Moss RSPB, Lancashire (Photo: Gordon Speirs)

Wallcreeper, Spain (Photo: Mike Robinson)

Hawfinch, Parkend, Gloucestershire (Photo: Clive Daelman)

White-necked Jacobin, Peru (Photo: Jacques Cloutier)

Little Gull, Brandon Marsh NR, Warwickshire (Photo: Dave J)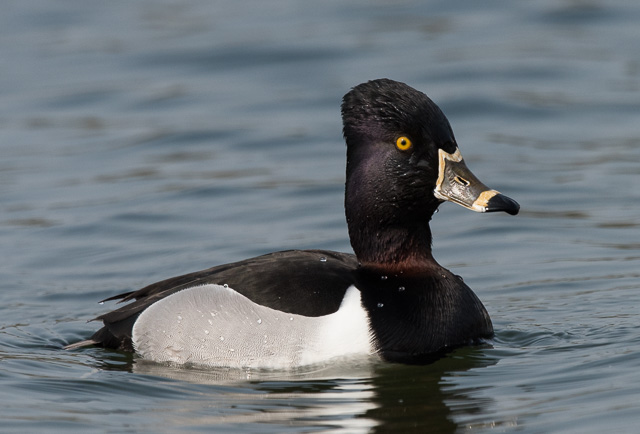 Ring-necked Duck, Cosmeston Lakes CP, Glamorgan (Photo: Peter Howlett)