Little Auk by Andrew Moon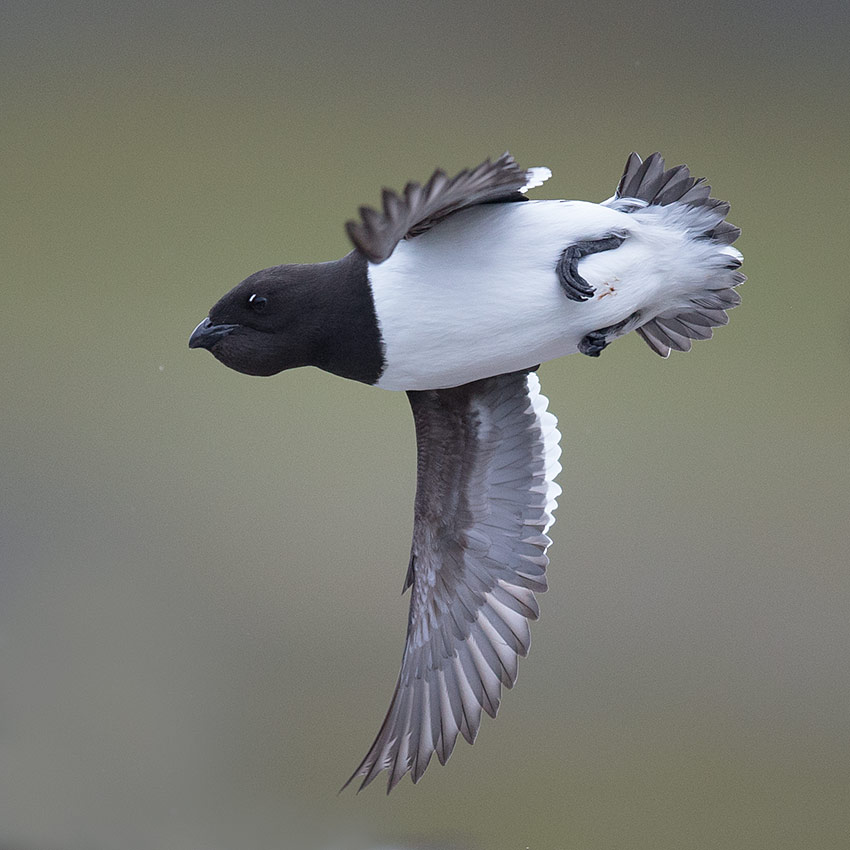 Little Auk, Norway (Photo: Andrew Moon)
Photographs of Little Auks in the UK will usually show either close-ups of storm wrecked sickly-looking birds sat on the water, or small flocks battling against storm-driven seas. But at their breeding grounds they are much the same as other members of the auk family and can show very well.
Andrew Moon has proved this point with this superb flight shot taken in Svalbard; Little Auk is a fast flier, but the photographer has managed to keep this one perfectly in the frame using a 400mm lens and freezing the action with a shutter speed of 1/5000th second. A lovely out of focus background adds to the overall image and the dullish light has ensured that detail in the whites has been retained.
Content continues after advertisements
Congratulations to Andy on his Photo of the Week, a new species and photographer for the year.
You can read more on bird photography from Steve Young, including product reviews and a regular Photo Challenge for readers, every month in Birdwatch magazine.
Other notable images

Squacco Heron, Barton-upon-Humber Pits, Lincolnshire (Photo: Wayne Gillatt)

Kingfisher, undisclosed site, Shropshire (Photo: Paul Burgess)

Wedge-tailed Shearwater, Mauritius (Photo: Jaz)

Kingfisher, undisclosed site, Lancashire (Photo: Pauline Greenhalgh)

White-rumped Sandpiper, Girdle Ness, Aberdeenshire (Photo: John McHale)

Sabine's Gull, Scilly pelagic, Isles of Scilly (Photo: Joe Pender)

Green Sandpiper, Netherlands (Photo: Marc FASOL)

Hartlaub's Gull, Namibia (Photo: Richard Bonser)

Ring-necked Parakeet, Richmond Park, Greater London (Photo: Clive daelman)

Snow Bunting, Ben Macdui, Moray & Nairn (Photo: anon)

Osprey, Melton, Suffolk (Photo: John Richardson)

Kentish Plover, Balearic Islands (Photo: Andy Mould)

Blue Rock Thrush, Spain (Photo: Phil Gower)