Wren by Garth Peacock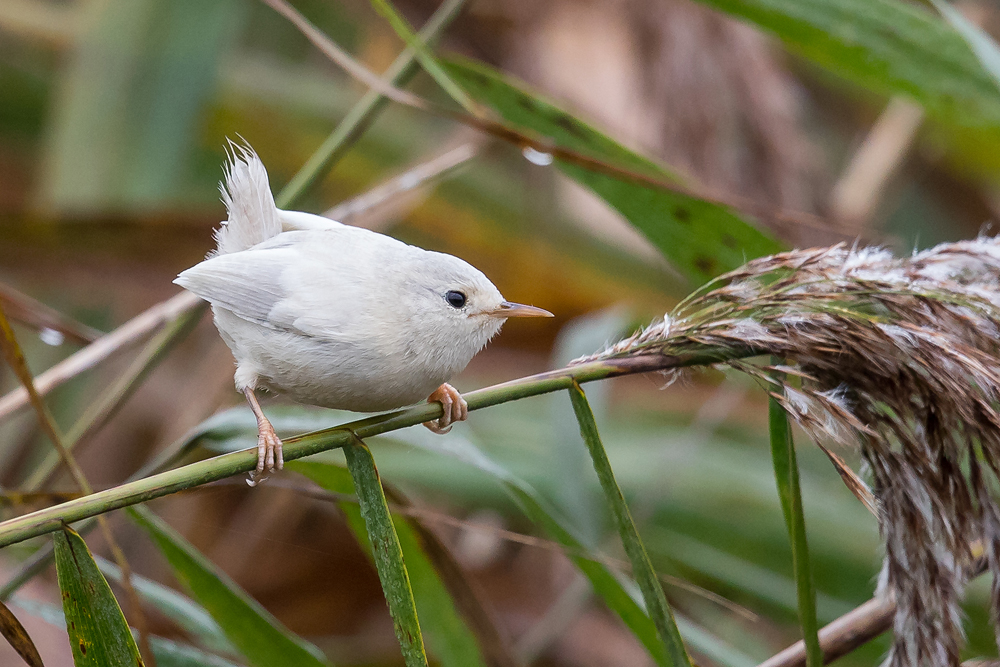 Here's something you don't see every day: a leucistic Wren. Like photographer Garth Peacock, this is something I've never seen before, and I'm sure the vast majority of our readers will say the same.
Nicely caught in a characteristic 'wren pose', with cocked tail and an alert posture, this is a well-exposed and sharp image considering the relatively slow shutter speed used for such a fast-moving bird.
Judging by the exposure and ISO settings it was a dull day, which means the white plumage has retained plenty of detail in this low light; photographing the wren in bright sunshine would have been trickier, with a high possibility of burn-out. But, being so glaringly obvious to predators, you do wonder how long the bird will survive as we go in to winter ...
Congratulations to Garth on his unique winning image, taken at 1/400th sec at f5.6 on ISO1600, using a 500 mm lens with a 1.4x converter attached.
Other notable images

Radde's Warbler, Loop Head, Clare (John N Murphy).

Cory's Shearwater, Rutland Water, Leicestershire and Rutland (Andy Mackay).

Eurasian Scops Owl, Irakhiya Farm, Qatar (Gavin Farnell).

Barred Warbler, Copenhagen, Denmark (Morten Scheller Jensen).

Eurasian Sparrowhawk, Minety, Wiltshire (David Soons).

Siberian Chiffchaff, Bempton Cliffs RSPB, East Yorkshire (David Aitken).

Common Kestrel, Brackenfield, Derbyshire (Mary Wilde).

Snow Bunting, Plemont, Jersey (Romano da Costa).

Twite, East Chevington NWT, Northumberland (Heiko Peters).

Hermit Thrush, Villingavatn, Suðurland (Alex Máni Guðríðarson).

Grey Phalarope, Pennington Marshes, Hampshire (Joe).

Hawfinch, Grimsay, Outer Hebrides (Steve Duffield).