When we were discussing taking our low-key patch birding competition to a wider audience back in November, we had no idea just how much interest it would generate. We'd been involved in a couple of competitions in which no more than ten had participated, and our speculative guess at how many might be involved in a national challenge was around 30. If you'd told us back then that around 180 competitors and their patches would have been submitted by the time of writing, we'd have been delighted... if a little daunted too!
The response by patchworkers nationwide has been heartening, but it is the feedback we've been receiving that has made the efforts of the past month so worthwhile. Many birders have been telling us that the challenge has given their birding a focus as well as a reason to get back out in the field. As anticipated, many also cited reasons such as increasing fuel prices leading to a greater focus on patch birding, while the impending arrival of a new baby also figured...!
The entered patches are spread right across Britain and Ireland, from Pool of Virkie (Shetland) in the north to Pulias Head (Guernsey) in the south, and from The Mullet (Mayo) in the west to Lowestoft (Suffolk) in the east. There are some counties with better coverage than others; Norfolk, for example, is well represented, with around 20 patches, while western Scotland is patchy (pun not intended!) to say the least. There are a few little 'clusters' of entered patches that should produce some interesting comparisons, such as four along a ten-mile stretch of the Aberdeenshire coastline and at least seven sites that are being worked by more than one person. We intend to devote some blog space to these mini-competitions when the time comes, with each patch also in its own geographic 'mini-league'.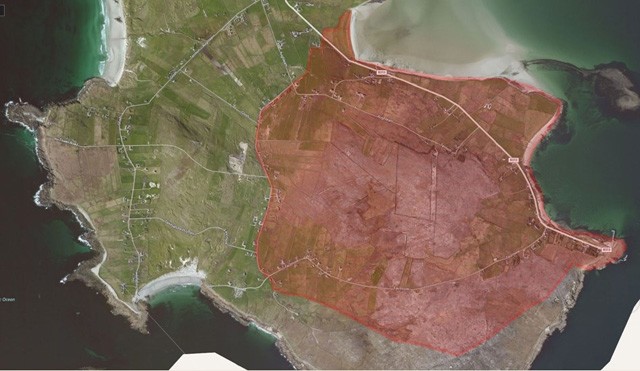 One of the westernmost patches: Blacksod (Mayo) (Dave Suddaby).
One thing worth mentioning is that it's not too late to join up. So long as you've kept tabs on what you've seen throughout the year on an appropriately sized patch, you can sign up at any time. If you're interested, take a look at our blog post for everything you need to know.
Content continues after advertisements
We've been pleasantly surprised with the number of birders (over half!) who've been able to come up with a comparative score for the previous one or two years on their patch with which they can compete in 2013. Scores for some sites are incredible — several average around the 250 mark and one patcher, based at Minsmere (Suffolk), has declared a comparative score of 308! I'll be aiming for 168.5 points as my two-year average...
Contributions to the Patchwork Challenge blog have been ticking over nicely, with many birders generously contributing summaries of their chosen areas to what we've nicknamed the Patch of the Day series. Many of these have been from some of the more 'glamorous' sites such as on Shetland or the west coast of Ireland. We hope to continue this series, so please do continue to send in summaries if you can! We've also had a couple of reviews of first days out on respective patches, and would love to hear of any reviews of 2012 in your area.
The blog will be the main hub for the competition in the coming year. As well as displaying the league tables and points scored, the mini-leagues and various blog posts, we hope to gather scores on the blog too. For every month there will be a form on the sidebar of the blog for you to enter your score as frequently as you like. January's form is available now, so if you have numbers for us then you're welcome to go ahead and send them in! Every month we will total the scores sent in and produce a new league table, showing 2013 scores as a percentage of the comparative score. Those with the highest percentage will be at the top of the league. We will also be highlighting patches or birders who have had productive months, good finds, or have interesting stories to tell. We will then distil all information received into a much more palatable monthly review that will appear here on the BirdGuides webzine.
January can be a quiet month for many patchers but there's always something out there worth looking for, whether it be scrutinizing gull roosts, finch and bunting flocks, or flocks of wildfowl. And don't forget, hard weather can often bring in the odd surprise too (if we ever get any!). On my patch at Girdle Ness (Aberdeenshire), cold spells in January have brought mini-influxes of
Jack Snipe
as well as dumping hundreds of
Redwings
and
Fieldfares
on the golf course where there are usually none, while the month has also produced the odd
King Eider
. While a king (or queen!) would be nice, I'll be looking out for 'stray' finches such as
Bullfinch
, hoping for a grebe of any sort in the harbour, and keeping my fingers crossed for an
Iceland
or
Glaucous Gull
.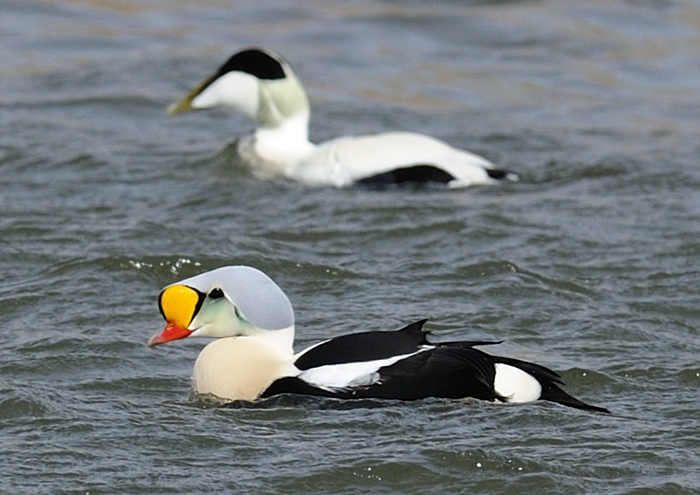 King Eider, Ythan Estuary, Aberdeenshire (Photo: Alan Sinclair)
So, with the competition just kicking off, all that remains are the final preparations. Send your comparative scores in to us if you haven't already, make sure you're signed up to BirdTrack and have both that and the BirdGuides news app installed on your phone so that you're ready to send in news! May 2013 bring you all the very best of patchworking luck!