Patchwork Challenge launched into 2017 with a new venture in the form of an interactive website (www.patchworkchallenge.com), which is the result of a lot of hard work by Rob Lee and Ryan Irvine. The website will now replace the existing blog (www.patchworkchallenge.blogspot.com) as the platform where minileague scores are posted. Through the website, each contestant can set up their own account, register their patch, draw a patch map and add sightings in real time. Contestants scores will then appear on the appropriate minileague tables automatically and changes in the rankings will now occur as and when people enter their sightings.
Other features of the new website include a members' gallery for uploading pics and a mapping system which allows you to mark where you have seen certain species of note on your patch map (with a provision for safeguarding the location of rare breeding species).
All the usual regional minileagues are featured on the website at the moment and future updates will present scores and rankings for the Green, Under 25s, BirdTrack and RSPB minileagues. The latter is another new addition to PWC in 2017. An extra incentive is being made to encourage new patch birders to take part from RSPB reserves and also to get anyone who already regularly visits one to sign up to PWC. To enter, all you have to do is include RSPB in your patch name when signing up and an appropriate minileague for this will soon follow.
While there will be a lot of focus on the new website in 2017, the original PWC blog will remain active as a forum for posting news updates and featured articles (e.g. a user's guide for registering and setting up your patch on our new website has been posted on the PWC blog which can be read here).
The start of a new patch birding year is always met with great enthusiasm and PWC 2017 certainly kicked off in style! It is no surprise that in the aftermath of the mega autumn of 2016, certain eastern vagrants would linger through the winter and make it onto some 2017 patch year lists. The rarest of these included the Eastern Black Redstart at Skinningrove, which was still present on New Year's Day for Damian Money. A female Pine Bunting was also very welcome for Rob Vaughan at Venus Pool, as was the Red-flanked Bluetail at Rudry Common for Trevor Fletcher, the Black-throated Thrush at Old Moor/Adwick for John Law and the Desert Wheatear for Dave Pakes at South Huish/Milton. Quite the list to start off the year!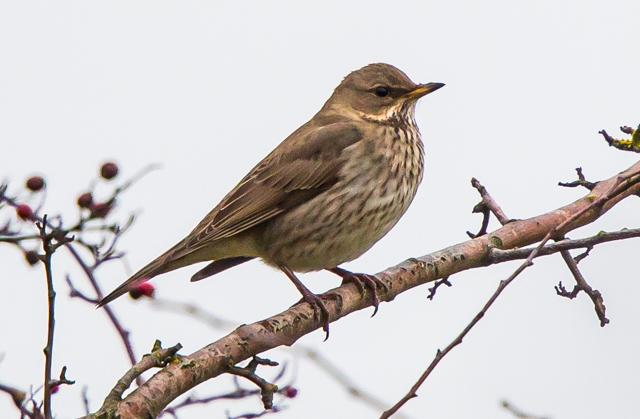 The Adwick Black-throated Thrush was one of several fine 'Sibes' unearthed in the first couple of months of the year (Photo: Peter Garrity)
Nearctic vagrants were very well represented through the first two months of the year with a showy Pacific Diver at Druridge Country Park proving popular while a first-winter Royal Tern on Guernsey came as a shock to all, especially Mark Lawlor when it did the decent thing and graced his patch along the north shore of the island! The bird was sporting a metal ring and after some luck and determination the code was eventually read and suggests it came from North Carolina.
The Northern Harrier continued its stay on North Ronaldsay as did the Bonaparte's Gull at Dawlish Warren, the Forster's Tern at Galway Bay and the Lesser Yellowlegs at Lytchett Bay. Not stopping there, patch birders also reported a Snow Goose in Lancashire, three Black Brant, three American Wigeon, two Lesser Scaup, two Ring-necked Duck, five Surf Scoter (including one at Rutland Water), Green-winged Teal at an impressive 12 patches (including two at Lytchett Bay), a Long-billed Dowitcher, at least nine Ring-billed Gulls and four reports of Kumlien's Gull.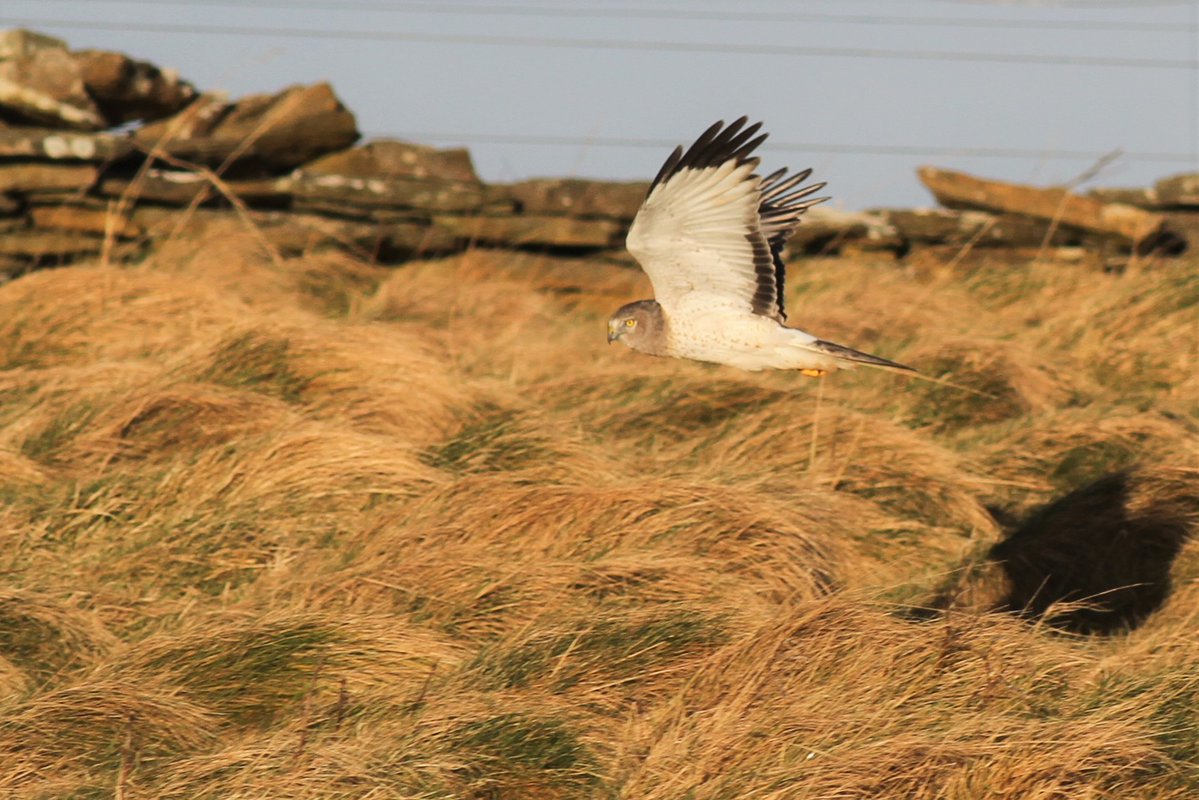 The returning Northern Harrier was logged on North Ronaldsay in January and February (Photo: Simon Davies)
A wintering Temminck's Stint inland at Branston Gravel Pits was a great patch bird to kick off the year for Georgia Locock while a couple of White-billed Divers and 12 reports of White-tailed Eagles got the ball rolling for patch birders on the Scottish islands. Popular birds through January and February included Cattle Egret (seen at 16 patches), Siberian Chiffchaff (26 patches) and a plethora of white-winged gulls. Add to this a Pallid Harrier at Spurn, an extremely confiding Bluethroat at Willow Tree Fen, a Rose-coloured Starling at Hedgecourt Lake, six reports of Shore Lark, three Ferruginous Duck, two Great Grey Shrikes, a single Glossy Ibis and an excellent winter record of Leach's Storm-petrel off Scarborough.
As is typical for the start of the year, it is often the smaller or inland patches that make headway on the comparative minileague table. Here it is often possible to glean the majority of your species for the year in the first few weeks, while the larger coastal sites start off with low comparative scores and build up at a steadier pace over the course of the year. True to form, the Top 20 National Comparative Minileague is led by Keith Dickinson who is charging ahead at his home patch in Leeds where he has already surpassed 100 per cent by the end of February! Bucking the trend, however, is Sami Sankey in second place with another post-100 per cent score, this time from a coastal site on Orkney.
Lots of familiar names are already cropping up in the Top 20 National Points Minileague, with a strong east-coast bias from well-known migration hotspots and wetland complexes. Trevor Girling makes a strong start at RSPB Titchwell with 171 points from 133 species. No rarities of note yet for Trevor but he is laying a good foundation, getting all of the expected common and scarce species in while spring approaches. Get ready to see some big scores, species and changes in the rankings here over the coming months.