A previous webzine article on Breckland moths included a selection of species to be found across this fragile heathland habitat, details of conservation requirements, as well as a seasonal flight time calendar and a few suggestions of classic places to look. Following some very successful training courses held in East Anglia and the Derbyshire Peak District last year, Jon Clifton and Dave Grundy are again teaming up this summer to run a Breckland Moth Training Course at the regionally important Maidscross Hill Common NR near Lakenheath (Suffolk) on 23rd July.

Maidscross Hill NR, Suffolk (Photo: Dave Grundy).
Jon and Dave are professional lepidopterists; both have many years' experience in moth and butterfly surveying and proven field techniques together with an in-depth knowledge of both macro and micro moths. The course is aimed at both beginners and those more advanced in identifying moths who want to learn more about the species found in this now highly prized habitat. Whatever your skill level, the course will allow you to see a good selection of moths, hopefully including some new ones and enabling you to increase your knowledge of an attractive group of day-flying and nocturnal species.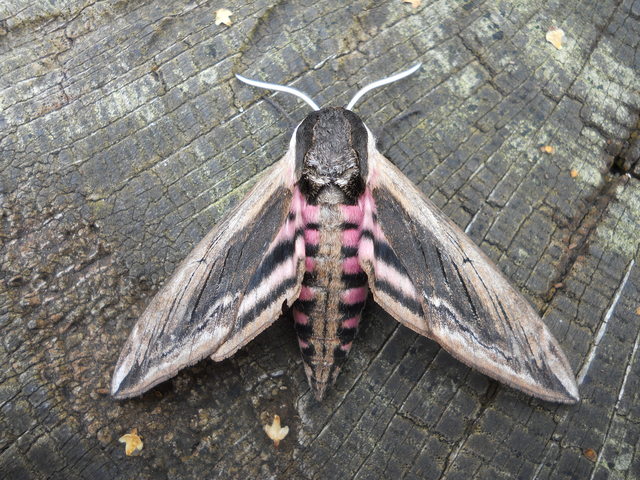 Privet Hawk-moth, Norfolk (Photo: Steve Whitehouse)
The course is based just a couple of miles south of Lakenheath Fen RSPB reserve, in Lakenheath Village Hall IP27 9JN, and will take place on Tuesday 23rd July 2013 between 10:00 and 16:00. In the morning, there will be slide-illustrated talks on Breckland habitats, associated species and their identification, with the speciality species found at Maidscross Hill being the main focus. In the afternoon, live moth specimens, caught on-site the previous night, will be identified by participants with assistance from the two instructors.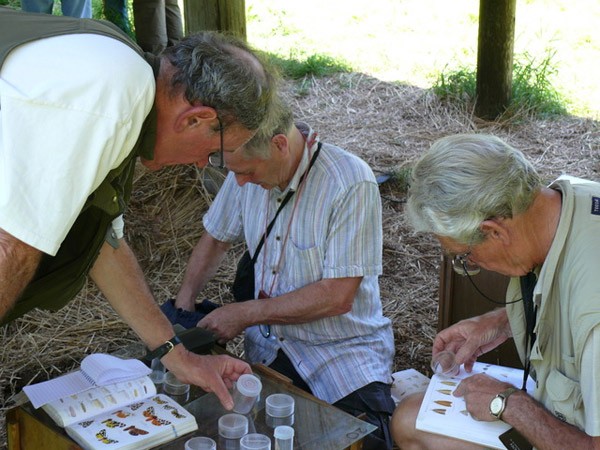 Course participants examining and identifying moths stored safely in plastic pots (Photo: Dave Grundy).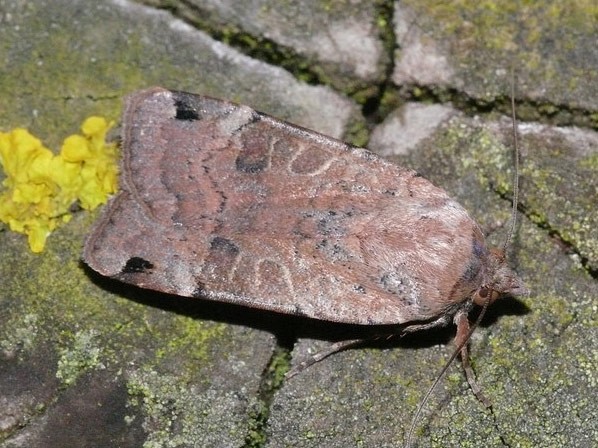 Lunar Yellow Underwing, Suffolk (Photo: Dave Grundy).
The training course will be based in the classroom, but will include hands-on examination of the live moth specimens provided. The species caught will of course depend on weather conditions and season but possible specialist Breckland species include Tawny Wave, Yellow Belle, Archer's Dart, Lunar Yellow Underwing, Marbled Clover and the 'Breckland Plume' (Oxyptilis distans (1491)) if conditions are favourable.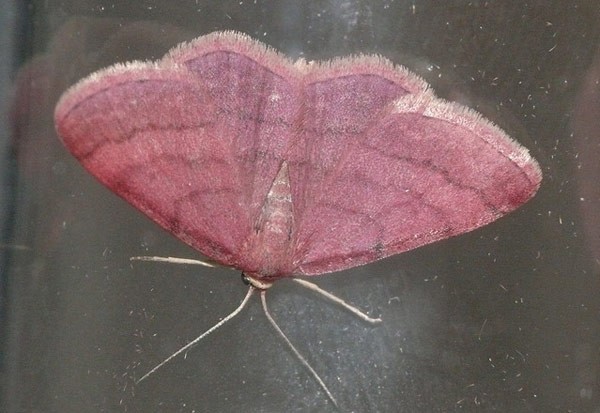 Tawny Wave, Suffolk (Photo: Dave Grundy).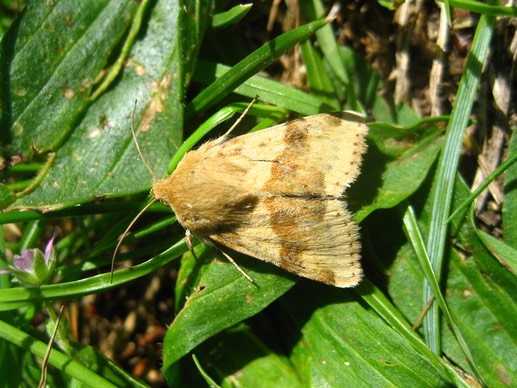 Marbled Clover, Suffolk (Photo: Sharon Hearle).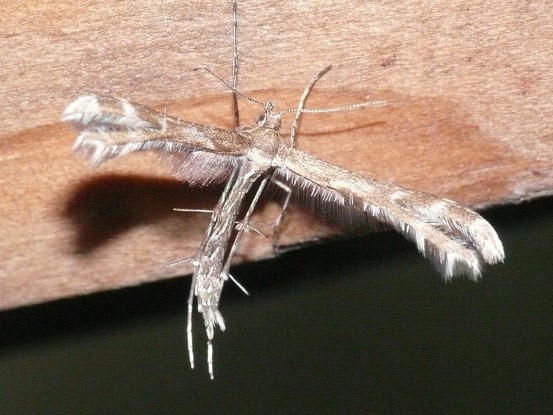 Breckland Plume, Suffolk (Photo: Dave Grundy).
There may even be an outside chance of Goat Moth or Royal Mantle, especially as the season is running late this year.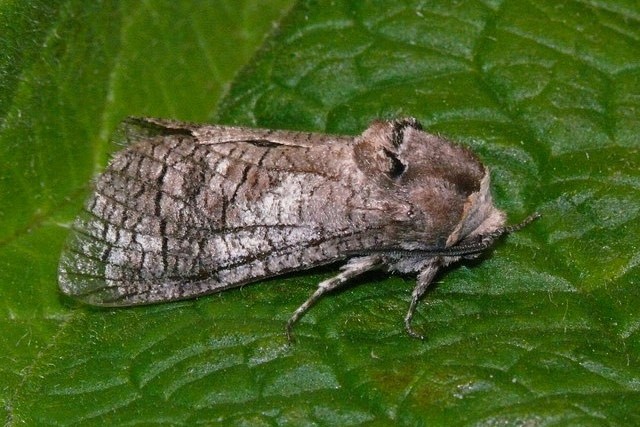 Goat Moth, Guernsey (Photo: Dave Grundy).
Content continues after advertisements
Maidscross Hill has a track record of producing a great number and selection of other attractive species, which may include Dark Spinach, Privet Hawk-moth, Ruby Tiger, White-line Dart, True Lover's Knot, Least Yellow Underwing, Tawny Shears and Dusky Sallow.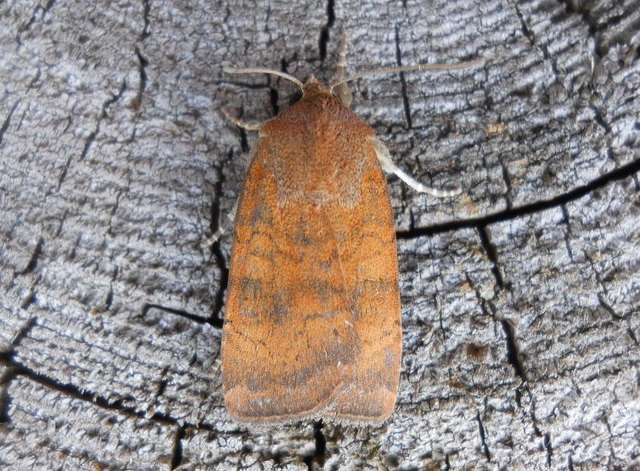 Least Yellow Underwing, Norfolk (Photo: Steve Whitehouse)
Those wishing to explore Maidscross Hill Common — a short distance from the village hall — on foot can do so before the starting time or after 16:00, under their own steam and at their own own risk. The area consists of open access land with plenty of paths and easy-to-negotiate slopes. A mix of elder scrub, gorse, old flint quarries and short turf interspersed with bare ground and grassland make up the features in this remnant of what was once a much more widespread regional terrain. There is limited parking near the end of the track, just west of the trig point at TL726824.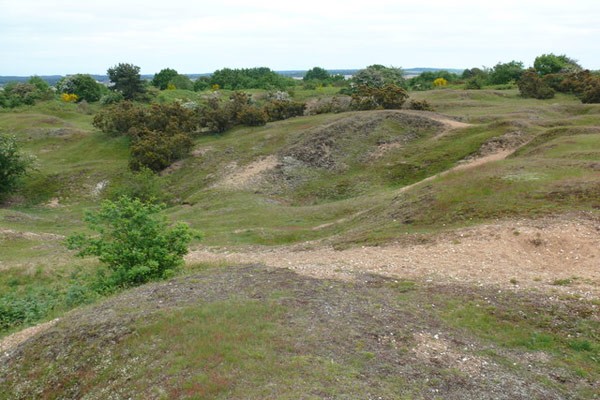 Disused quarries at Maidscross Hill Common, Suffolk (Photo: Dave Grundy).
At the end of the course there will be another opportunity for all participants to see all the moths caught the night before and to photograph them where possible. Unfortunately, because of health and safety risks, it will not be possible for trainees to be on-site when the moth-trapping operations are taking place overnight. Please make sure that you pre-book for the course as places are limited to 30; further details will be sent out to participants just before the course takes place. Please bring a packed lunch. Jon in Norfolk and Dave in the West Midlands will also be organising other training courses in their areas in 2013.
Unfortunately, because of environmental spending cuts the course is not sponsored, so places for participants are chargeable to cover Jon and Dave's expenses. The rate for people attending this course is £30 per person for the day. Trainees wishing to purchase a moth trap or other equipment can do so on the day of the course, if they contact the organisers beforehand. To book a place on the course, contact Dave Grundy directly via email.
If you are in the area for a day or two, you can also try looking for day flyers just west of Icklingham on the tiny triangle of Breckland that lies in the fork at the junction of the A1101 and the B1112 (TL767734). This is one of the best spots to see Oblique-striped, which can be 'put up' from the short sward.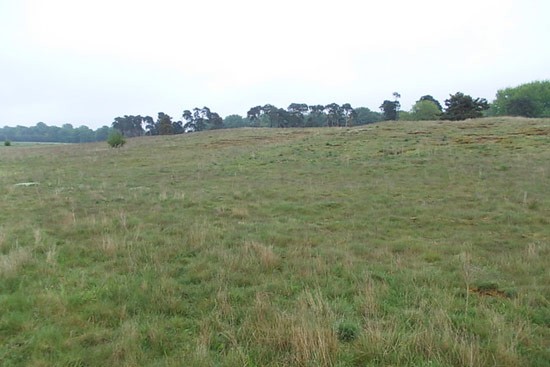 The 'Icklingham Triangle', Suffolk (Photo: Steve Whitehouse).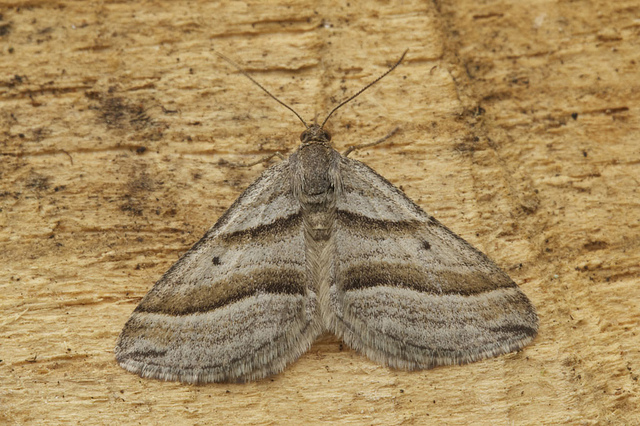 Oblique Striped, Icklingham, Suffolk (Photo: Roger Wasley)
Very close by, you can explore along the Icknield Way and its forest rides where, on sunny days, Broad-bordered Bee Hawkmoth visit Bugle and Viper's Bugloss flowers for nectar.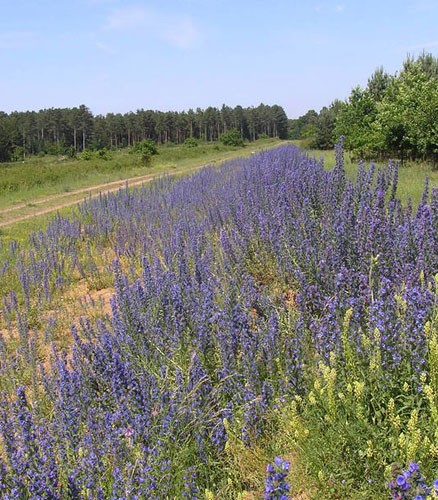 Flower-filled ride at Cranwich Heath, Suffolk (Photo: Sharon Hearle).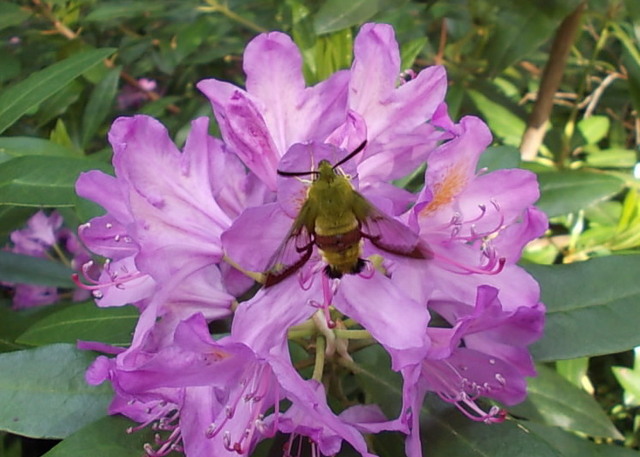 Broad-bordered Bee Hawk-moth (Photo: Steve Whitehouse)
References
Townsend and Lewington. Field Guide to the Moths of Great Britain and Ireland. Revised edition, British Wildlife Publishing, 2009.
Sterling, Parsons and Lewington. Field Guide to the Micro Moths of Great Britain and Ireland. British Wildlife Publishing, 2012.
UK Moths online photographic guide
*The numbers stated after a number of micro moth species in the text are the British Checklist Species numbers as assigned by J. D. Bradley in the Log Book of British Lepidoptera (2000).