Little Ringed Plover (photo: Sean Gray).
During 2007, the British Trust for Ornithology is organising a UK-wide survey of breeding Little Ringed and Ringed Plovers. This will be the first breeding survey for these species since 1984, when there were an estimated 608-631 pairs of Little Ringed Plovers and 8,540 pairs of Ringed Plovers in Britain.
The main objective of the survey is to obtain updated population estimates for the two species. Also, we are interested in seeing how the species' distributions have changed since the last survey. On the coast, Ringed Plovers face a variety of pressures including human disturbance and rising sea levels. Inland, it will be interesting to see how Little Ringed Plovers are doing on their favoured habitats, such as gravel pits, and whether their range has spread.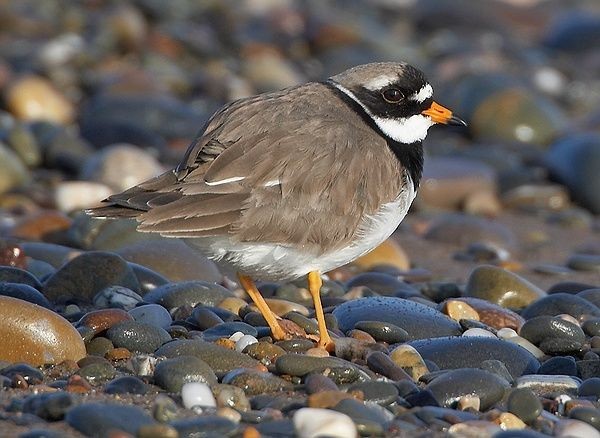 Ringed Plover (photo: Sean Gray).
The survey involves coverage of a large number of sites, including key sites identified from the 1984 survey or occupied subsequently. In addition, a selection of inland and coastal sample tetrads will need to be covered to provide estimates of the number of plovers away from these key sites and thus ensure completeness of overall population estimates.
Content continues after advertisements
There are over 7,000 tetrads across the UK which we would like to get covered, so if you would like to survey a site in you area, we would be very grateful for your help. Field methods will involve up to three site visits between mid-April and mid-July 2007 counting the number of pairs/adults present.
Survey forms are available from BTO Regional Representatives (RRs). Casual records from the breeding season will also be highly valuable and can be submitted on Supplementary Records forms also available from RRs or downloadable from the webpage, below.
Information about the survey sites, methods and species identification, as well as contact details for your BTO Regional Representative, can be found on the BTO website (www.bto.org/goto/ringplovers.htm). If you require any further information, please contact Greg Conway, Breeding Plover Survey Organiser, BTO, The Nunnery, Thetford, Norfolk IP24 2PU (E-mail: Greg Conway or telephone 01842 750050).