Important data from 23 Lesser Spotted Woodpecker nests was obtained by The Woodpecker Network during 2019, marking the best year since the project began in 2015.
The 23 nests came from nine counties, with recently fledged young from which the nest site was unknown logged at a further four. This brings the number of counties with recorded nests since 2015 to 20.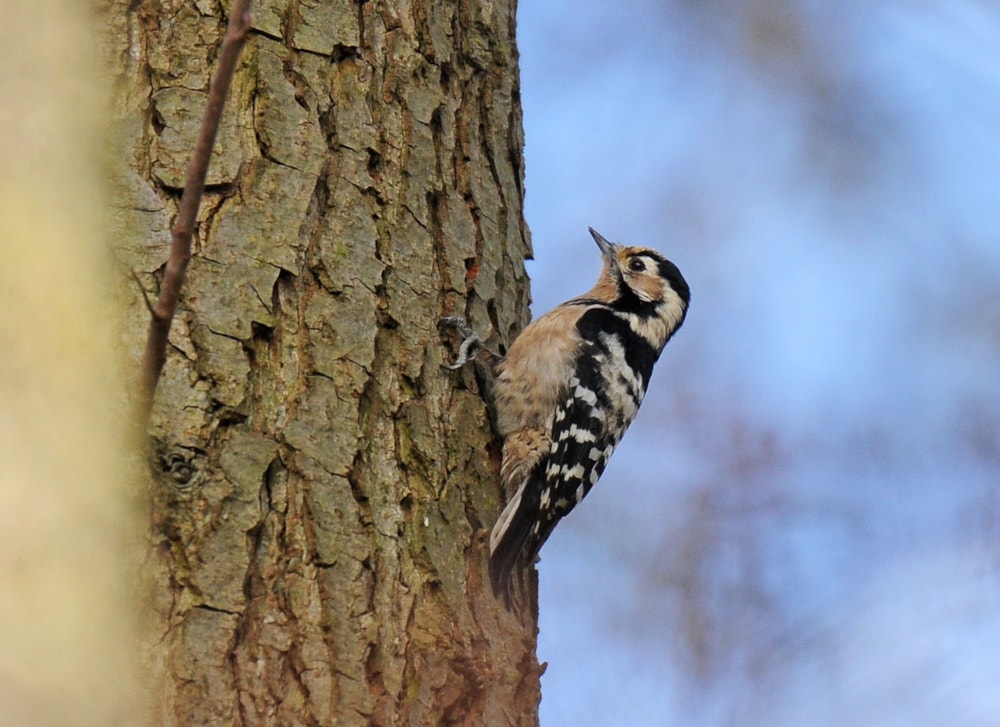 Some 23 Lesser Spotted Woodpecker nests were found in nine counties as part of the study (Bill Dykes).
Perhaps the most notable trend since the project began in 2015 is the increase in the number of nests found in the New Forest, Hampshire: in 2015, one was found, but this year an excellent 12 were discovered. Consequently, the New Forest appears to hold onto a relatively healthy population of Lesser Spotted Woodpeckers and is arguably the national hotspot for the species.
There was otherwise no real geographical trend to the location of nests although Surrey, England's most wooded county, held two, as well as a further record of fledged young. Nottinghamshire was the only other county to score more than one recorded nest.
Nine of the nests were discovered early enough in the season to determine clutch size, via The Woodpecker Network's nest inspection camera. The mean size was 5.3 eggs, with a range of 3-7, which is roughly the average established in previous studies in England, Wales and Europe. As a result, low clutch size is unlikely to be a factor in poor breeding productivity.
This year produced an early nesting campaign, perhaps linked to warm conditions in February, when there were reports of drumming and displaying birds from no fewer than 70 sites across England and Wales. Excavating birds were found early, too, and the first eggs were laid on 18 April (in Hampshire and Norfolk), with 26 April the average first date.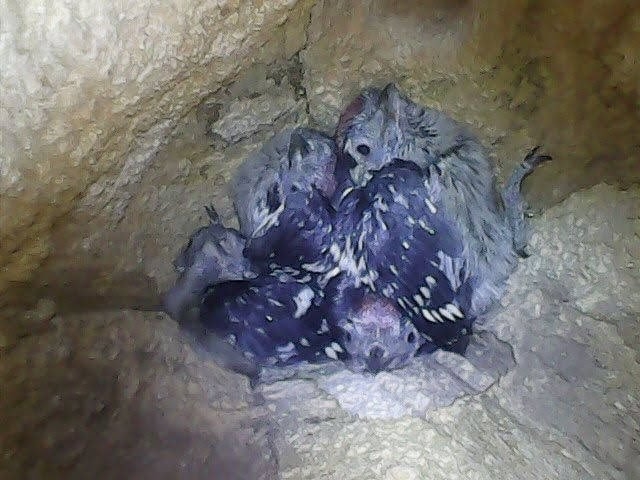 These chicks all fledged from a nest in Surrey (Ken Smith / The Woodpecker Network).
Out of the 23 nests, only three were known to have failed – one was predated by a Great Spotted Woodpecker and two late nests, both in the New Forest, failed following unseasonal and heavy rain in June. However, the overall probability of nest survival is at 0.82, which again is roughly average based on other studies.
Of the successful nests, the mean number of young fledged was 3.0 (with a range of 2-4), so allowing for failed nests the figure is 2.5. Once again, this is a fairly average number compared with previous data, though perhaps slightly on the low side. Since The Woodpecker Network started collecting nest data in 2015, each year bar 2016 has been roughly at the same level (the 2016 season was badly hit by cold and wet weather in May).
Increased numbers of observers in that time have yielded fascinating insights into the breeding campaigns of Lesser Spots. This year, it was clear that selecting a nest site and excavating a cavity wasn't easy for many pairs. Great Spotted Woodpeckers are often deemed the main threat, but this year Blue, Great and Marsh Tits took over four nests, all in the latter stages of completion. In the New Forest, there were also two cases of a second female causing disruption around the nest – one of these failed (though likely due to poor summer weather), and the other wasn't used.
The pair that lost their nest hole to Marsh Tits were able to swiftly excavate another, and bred successfully. At this superbly monitored site in Norfolk, the observers found a Marsh Tit taking nest material into the cavity on 5 April, some 10 days after the Lesser Spots were first seen excavating it. When the Lesser Spot returned, it quickly backed off upon learning a Marsh Tit was inside. A short confrontation ended with the woodpecker giving up. Despite this setback, the pair successfully bred and raised four young elsewhere. Superb footage of this encounter can be found here.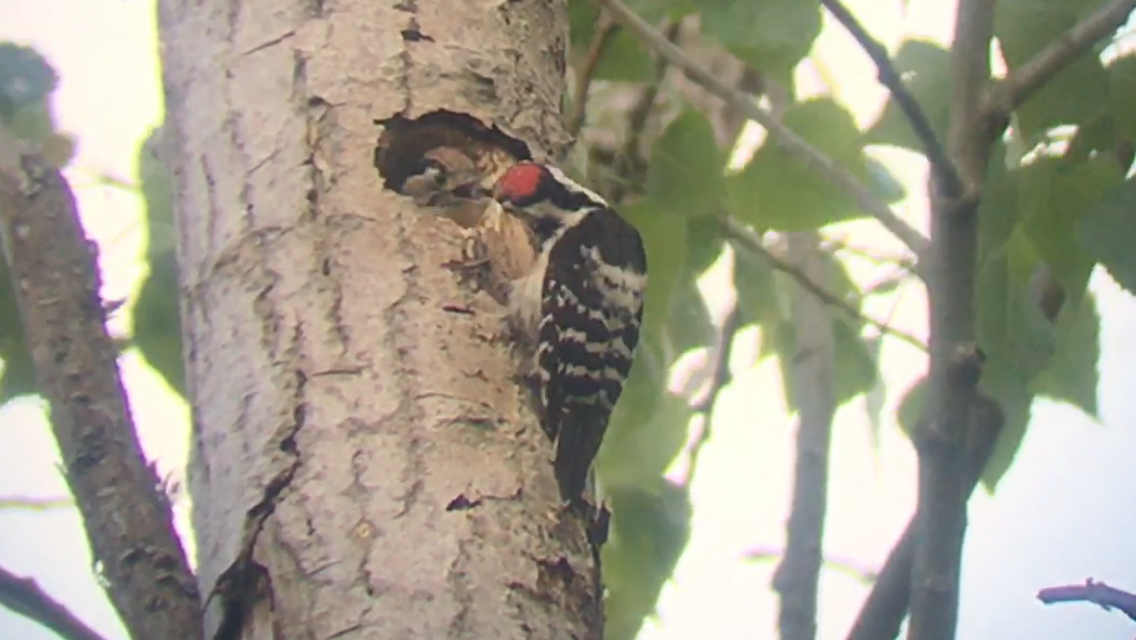 Despite being initially turfed out by Marsh Tits, this pair bred succesfully in Norfolk (Ricky Cleverley).
For the other three cavities taken over by tits new holes were not found, though they were assumed to have been created. Indeed, it's probably fairly routine for Lesser Spots to encounter such difficulties during the very early stages of the breeding season, partially explaining why they can be so tricky to pin down.
The Woodpecker Network will continue to examine the data received, with the BTO providing them with all Lesser Spot nest information since the 1940s, in the hope long-term trends can be established. You can read the full 2019 report here and visit The Woodpecker Network website here.