The number of vultures dying in India from pesticide poisoning has reduced by a third, despite a 99.9 per cent decline — but a potentially lethal new danger has been discovered.
The study — published today in the journal Philosophical Transactions of the Royal Society (B) — is part of a larger work on the risk and impacts of pharmaceuticals in the environment. The total number of India's three vulture species dying from diclofenac contamination in India has reduced by more than a third between 2005 and 2009, according to the paper.
Since the banning of the vulture-toxic veterinary drug in India in 2006, the number of livestock carcasses found containing the drug has halved, though scientists involved in the recovery programmes say that 6 per cent of carcasses are still contaminated with diclofenac, despite it now being illegal.
Scientists sampled thousands of cattle carcasses dumped in the open — and thus available to vultures — throughout India between 2005 and 2009. They found that in 2009, the proportion of carcasses positive for diclofenac was 51 per cent lower than four years earlier. Using this data, in conjunction with data on vulture feeding behaviour, scientists calculated that this equated to 35 per cent fewer vultures dying per meal.
A decade ago, three species of South Asian vulture faced near-extinction because of widespread use of diclofenac to treat livestock, the freely available carcasses of which were their main food source. One species — White-rumped or Indian White-backed Vulture — declined by more than 99.9 per cent in just 15 years. However, vulture populations are now showing the first signs of recovery. A significant boost for recovery happened when the governments of India, Pakistan, Nepal and Bangladesh banned veterinary diclofenac between 2006 and 2010.
Dr Toby Galligan, RSPB conservation scientist and co-author of the study, said: "The findings of our study are both good news and bad news. The good news is that veterinary use of diclofenac in India has decreased significantly; the bad news is that it has not stopped completely.
"This is because Indian pharmaceutical companies are manufacturing diclofenac for human u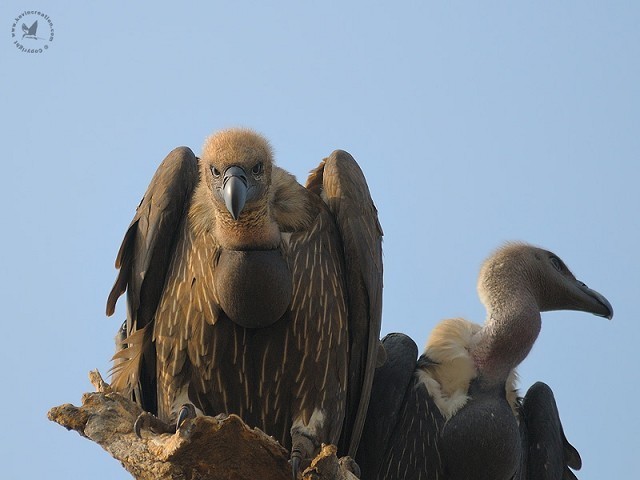 White-rumped Vulture, India (Photo: Mital Patel)
se in vials large enough to treat livestock, and some veterinarians and livestock owners continue to choose diclofenac over the vulture-safe alternative, meloxicam.
Content continues after advertisements
"Six percent of livestock carcasses remain contaminated with diclofenac, which equates to 1 in 200 vultures dying from diclofenac poisoning every time they feed. This might not sound like much, but we know that the death of 3 in 200 vultures per meal was enough to have caused the catastrophic declines."
The study strengthens the case for a ban on large vials of diclofenac in South Asia, which will make livestock-sized doses of diclofenac more expensive and more convoluted to administer, without impacting human healthcare. Vulture conservationists think that this additional ban will stop the illegal misuse of human diclofenac to treat livestock.
Dr Galligan continued: "We've come so far and this is turning into one of the biggest conservation success stories ever — an additional South Asia-wide ban on diclofenac in vials larger than 3 ml will contribute greatly to the recovery of vultures."
Despite ample evidence for the impact diclofenac has had in South Asia, last year veterinary diclofenac was approved for manufacture and use in Italy and Spain and has since been distributed to other European countries. A coalition of conservation organisations, including the RSPB and BirdLife partners in Spain and Italy, with the support of European Union representatives and members of the public, are campaigning for this decision to be reversed. In response, the European Commission has asked the European Medicines Agency to assess the risk diclofenac poses to Europe's scavenging raptors. They will present their findings at the end of November.
In another article, published online last week in the Journal Conservation Biology, a Spanish-British-American team show residue of the drug flunixin and renal failure in a dead Griffon Vulture in Spain. Flunixin is a non-steroidal anti-inflammatory drug (NSAID) like diclofenac and meloxicam. This is the first case of flunixin poisoning a vulture and the first case of a European vulture being exposed to a NSAID.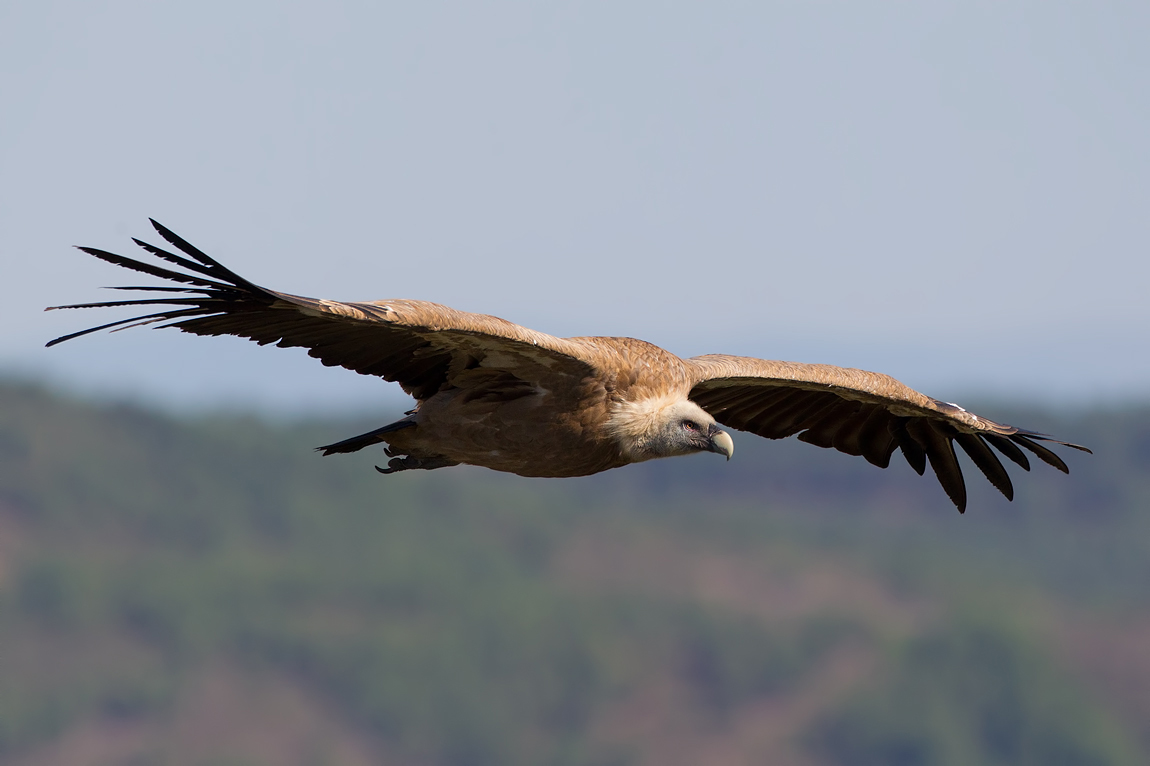 Griffon Vulture, Spain (Photo: Dave Barnes)
Dr Galligan said: "Europe — particularly Spain — is home to significant populations of vultures and eagles, which are now at risk of declines due to diclofenac contamination of their food. Our opponents claim that Europe is different to South Asia, but it is not — in both regions vultures are provided livestock carcasses, either in the field or at carcass dumping sites, and — as our colleagues have shown — in both regions vultures are exposed to NSAIDs. The European Commission needs to recognise this problem and impose a continent-wide ban on veterinary diclofenac and other vulture-toxic.
For more information visit save-vultures.org.