Recently my wife and I were looking for a cruise that set sail from Harwich as a holiday. We found a suitable proposition, aboard MS Thomson Spirit, which was due to leave on 26 August and arrive back on 7 September, visiting Iceland and Norway but including stops in Stornoway (Outer Hebrides) and Lerwick (Shetland). With a good number of days at sea at a time when early autumn migrants would be moving, it sounded a good prospect with the bonus that, with no flying involved, I was able to take my 500mm lens and tripod. Little did I know how much I was going to use them on the ship and how many migrants there were going to be! Here I diarise my trip and hope you enjoy it.
26 August
Arrived at Harwich and settled into cruise life as we sailed out past my local birding spot, Landguard Nature Reserve. There wasn't much to be seen on that day apart from the usual Herring and Common Gulls, etc.
27 August: in North Sea passing Scotland, sailing towards Stornoway.
I woke early and the sea was calm and weather sunny, so after a quick breakfast we went out on deck. The usual suspects were flying around the ship: Gannets, Fulmars and the occasional Bonxie. I went back to the cabin to get the 500mm and tripod and set myself up at the front of the ship where all the anchor chains, ropes, etc., are situated (out of bounds to passengers, but viewable from deck) and spotted a couple of Wheatears, two Knot as well as Willow Warbler, Chiffchaff and several White Wagtails all taking a rest. They stayed on the ship for a few hours. We had a slight shower of rain and then to my surprise a Barred Warbler flew in and perched right in front of me, about 20ft away!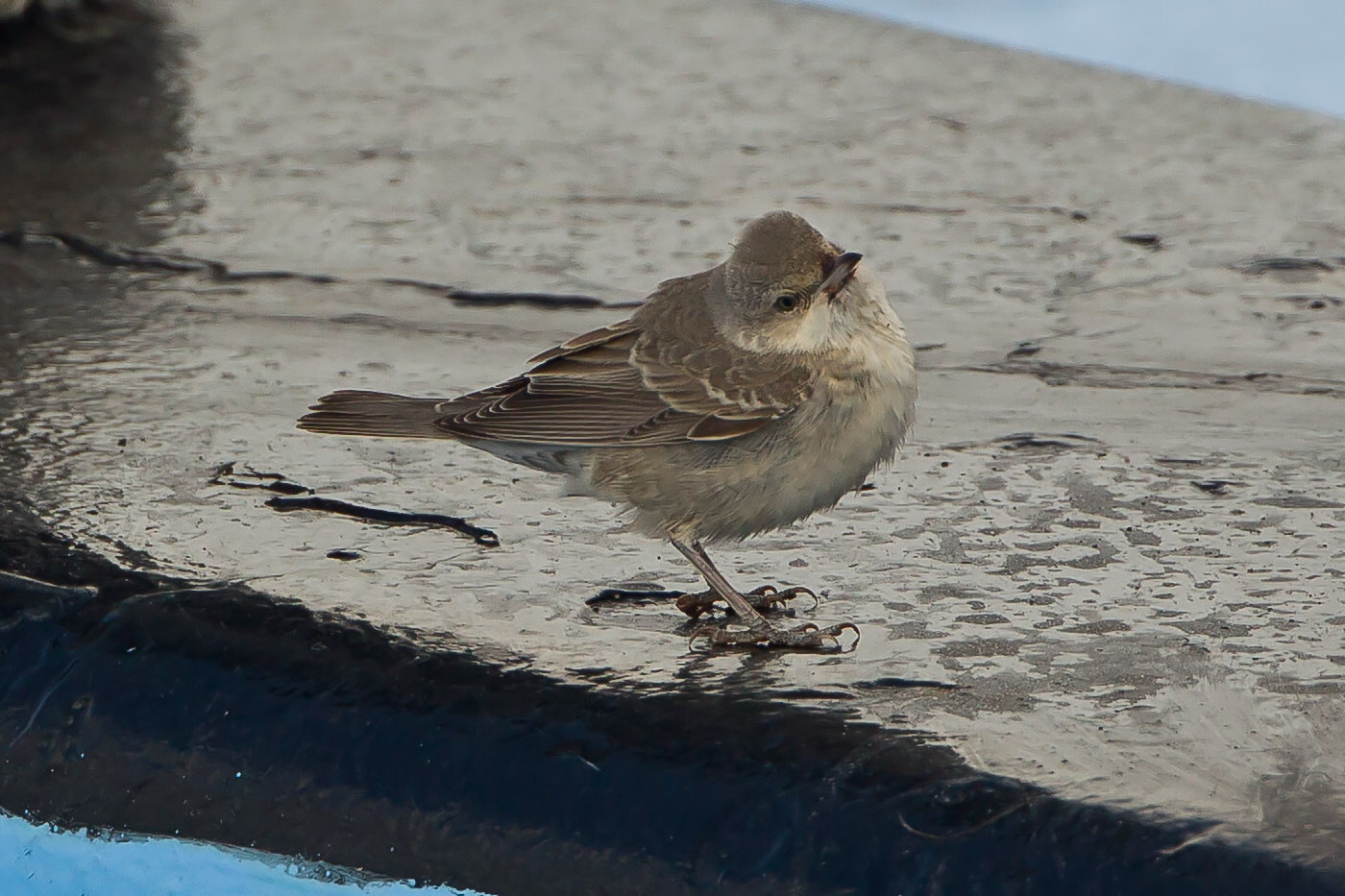 Barred Warbler (Photo: John Richardson)
Very shortly afterwards a Common Rosefinch dropped in and landed on a capstan, again only feet from me (this was a life tick for me!). Later a Pied Flycatcher flew in and hopped around at the front of the ship.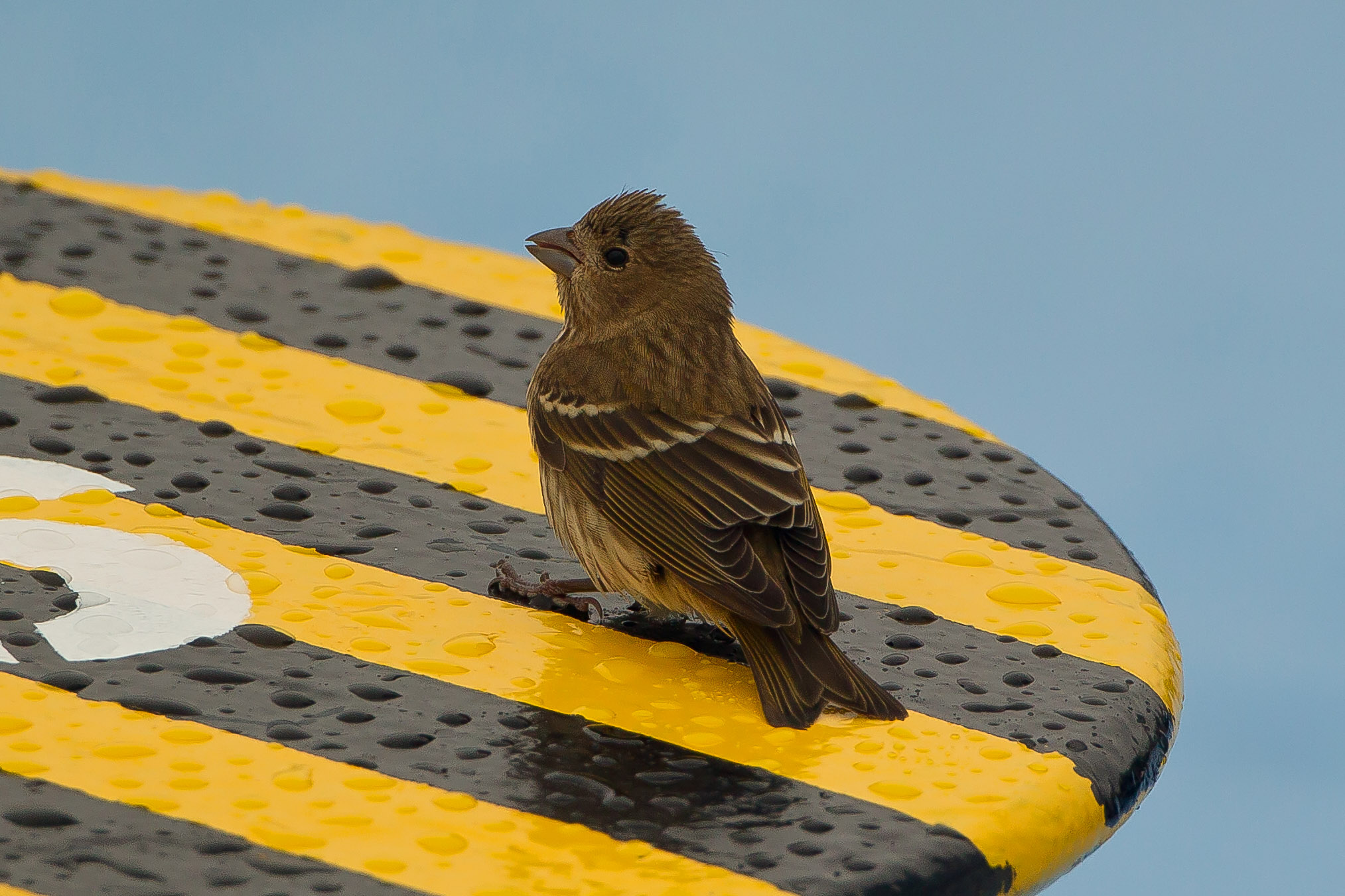 Common Rosefinch (Photo: John Richardson)

Pied Flycatcher (Photo: John Richardson)
Looking out to sea on that day also produced Curlew, several Guillemots, Razorbills and seven Minke Whales. What a great start to the cruise!

Minke Whale (Photo: John Richardson)
28 August
We were meant to dock in Stornoway but it was too rough to use tenders to shore, and so continued sailing towards Iceland. A quieter day on the bird front, but we still noted Manx Shearwaters, Guillemots, Razorbills, Puffins and Bonxies.

Manx Shearwaters (Photo: John Richardson)
29 August
Another day at sea, with the bird list including the two Knot (one of these died later in the cruise), White Wagtails and three Wheatears. Birds seen at sea included Arctic Skua and Sooty Shearwater.

Knot (Photo: John Richardson)

Wheatears (Photo: John Richardson)
30 August
Today we arrived Reykjavik, Iceland and enjoyed a day in the city. Typical Icelandic birds seen around the city included Redwings, Eider and Whooper Swans in addition to Ravens and Goldcrests.

Redwing (Photo: John Richardson)
31 August: Isafjord, Iceland
Once again the weather proved too rough to enter port so our captain sailed straight on towards Akureyri. Birds seen included Long-tailed Skua, Bonxies, Fulmar and the usual auks. Best of all, though, we had a breaching Humpback Whale — which I managed to get some shots of.

Breaching Humpback Whale (Photo: John Richardson)
1 September: Akureyri, Iceland
Although the weather was cold and wet, we nevertheless went on a whale-watching trip. After about an hour and no sign of any whales, we had almost given up when right out of the blue (or rather grey!), three Humpback Whales appeared very close to the boat, giving me a chance to get some great photos. The birds were altogether less spectacular and we saw little more than Eiders.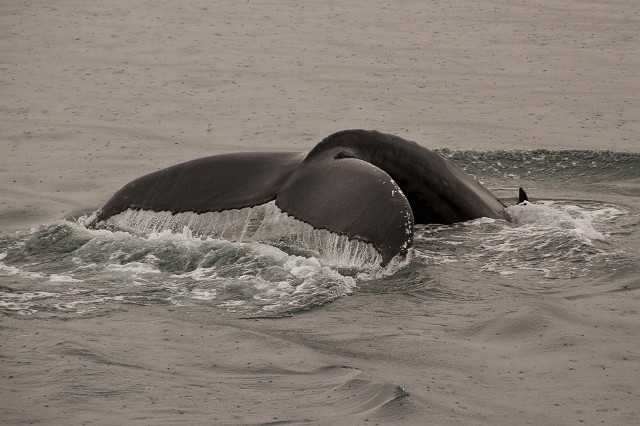 Humpback Whale (Photo: John Richardson)

Eider (Photo: John Richardson)
2 September
Another day at sea, sailing towards Lerwick, Shetland. Birds were typically of a pelagic flavour with the best a Sooty Shearwater.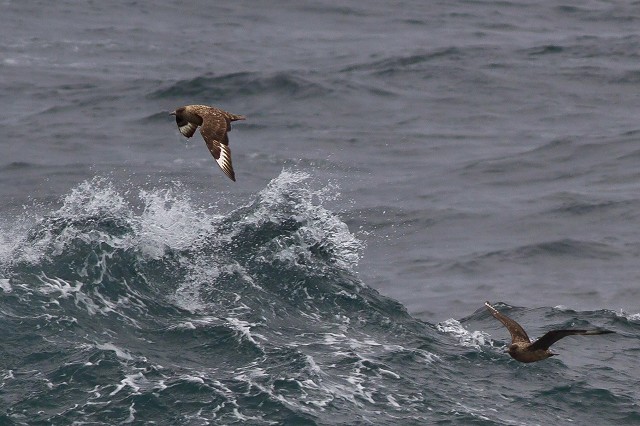 Great Skuas (Photo: John Richardson)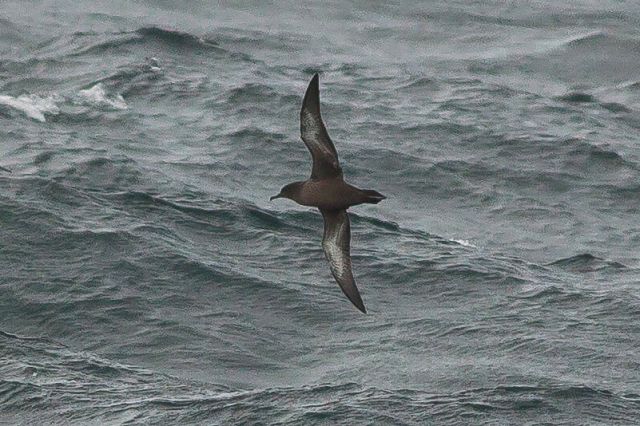 Sooty Shearwater (Photo: John Richardson)
3 September
With half a day in Lerwick, I took my camera and 400mm lens and walked south along the coast. A typical range of Shetland species included Purple Sandpiper, Hooded Crows, Black Guillemots and Twite alongside Turnstones, Snipe, Knot, etc.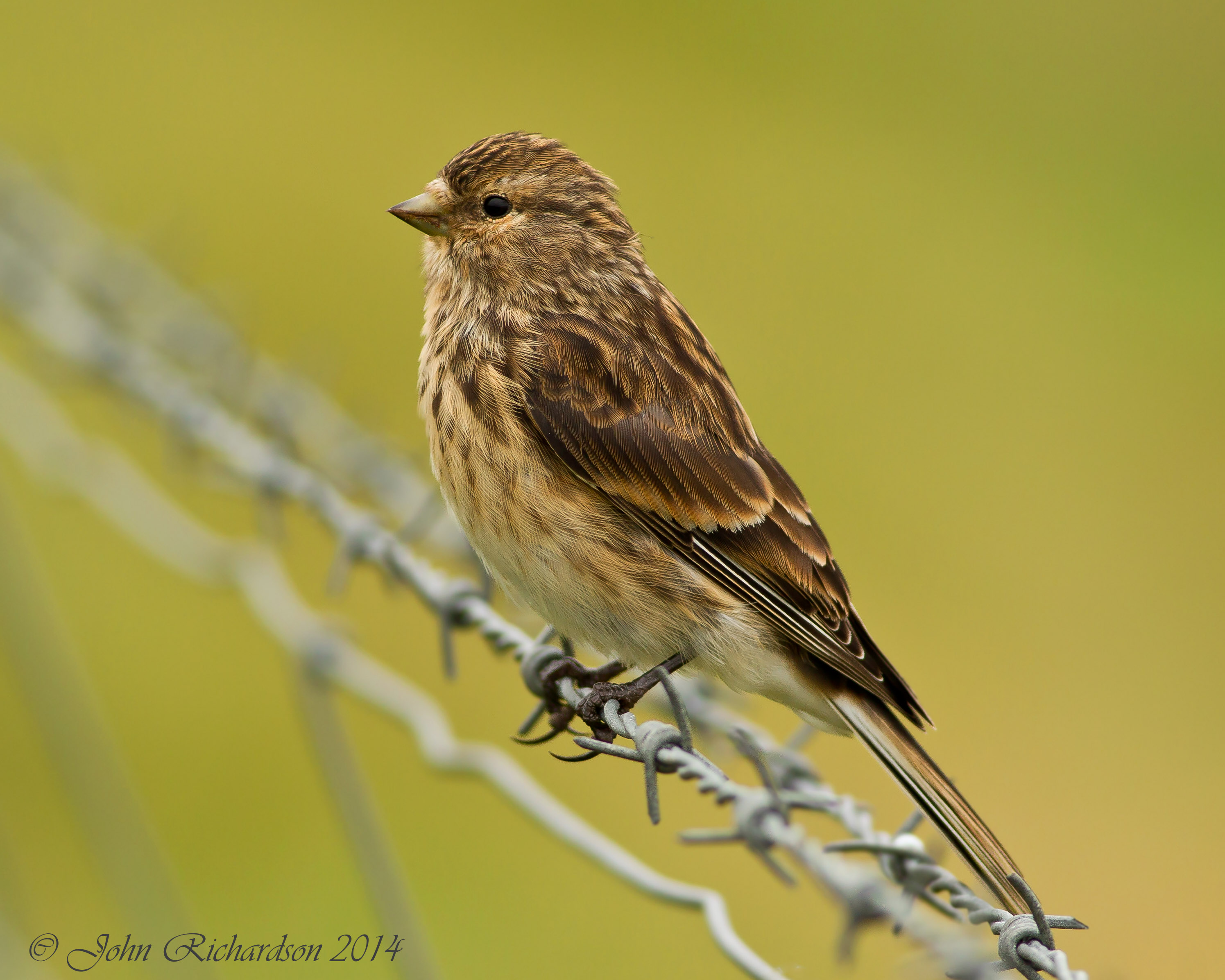 Twite (Photo: John Richardson)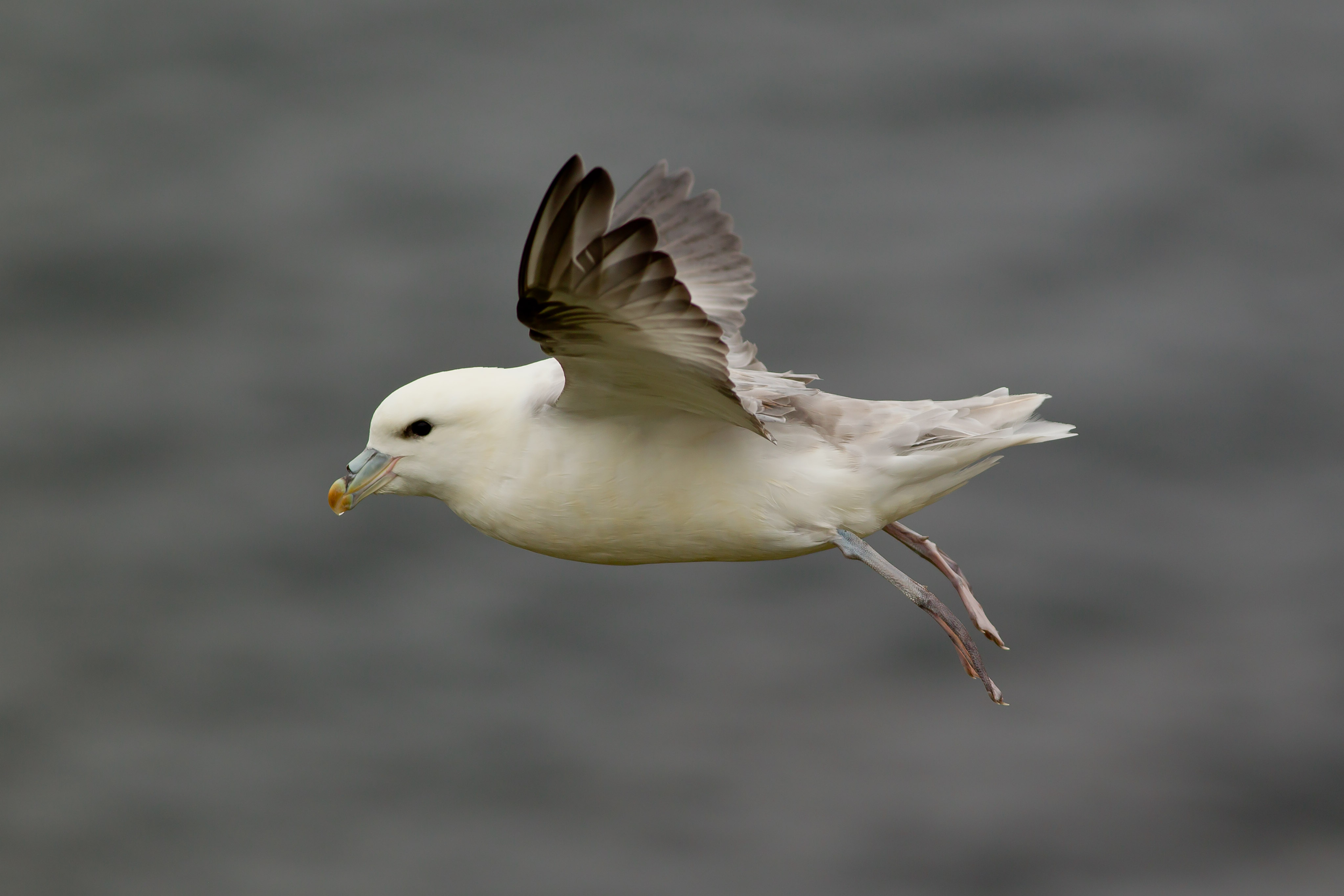 Fulmar (Photo: John Richardson)
4–5 September
Both days were spent in Norway; the first in Bergen and the second at Eidfjord. The weather was warm and sunny on the latter day so we took a walk around the local area — nothing spectacular, but Spotted Flycatcher, Goldcrest and Nuthatch all seen.

Goldcrest (Photo: John Richardson)
6 September
Our final day was spent cruising from Norway back towards Harwich and, as it proved, turned out to be the most spectacular for migrating birds. Waking up early, I spotted a passerine flying past and so rushed a quick breakfast before heading out on deck. The weather was awful, with both rain and wind, but tolerable given the mega day for migrants, the abject conditions no doubt playing a heavy part in causing them to stowaway on the ship.
The highlight for me was a Short-toed Lark that turned up late in the afternoon and was still on the ship hopping around the pool deck at 11.00 pm (we were between the Yorkshire and Holland coasts at the time). It may still have been on board at arrival back in Harwich but I had no chance to check.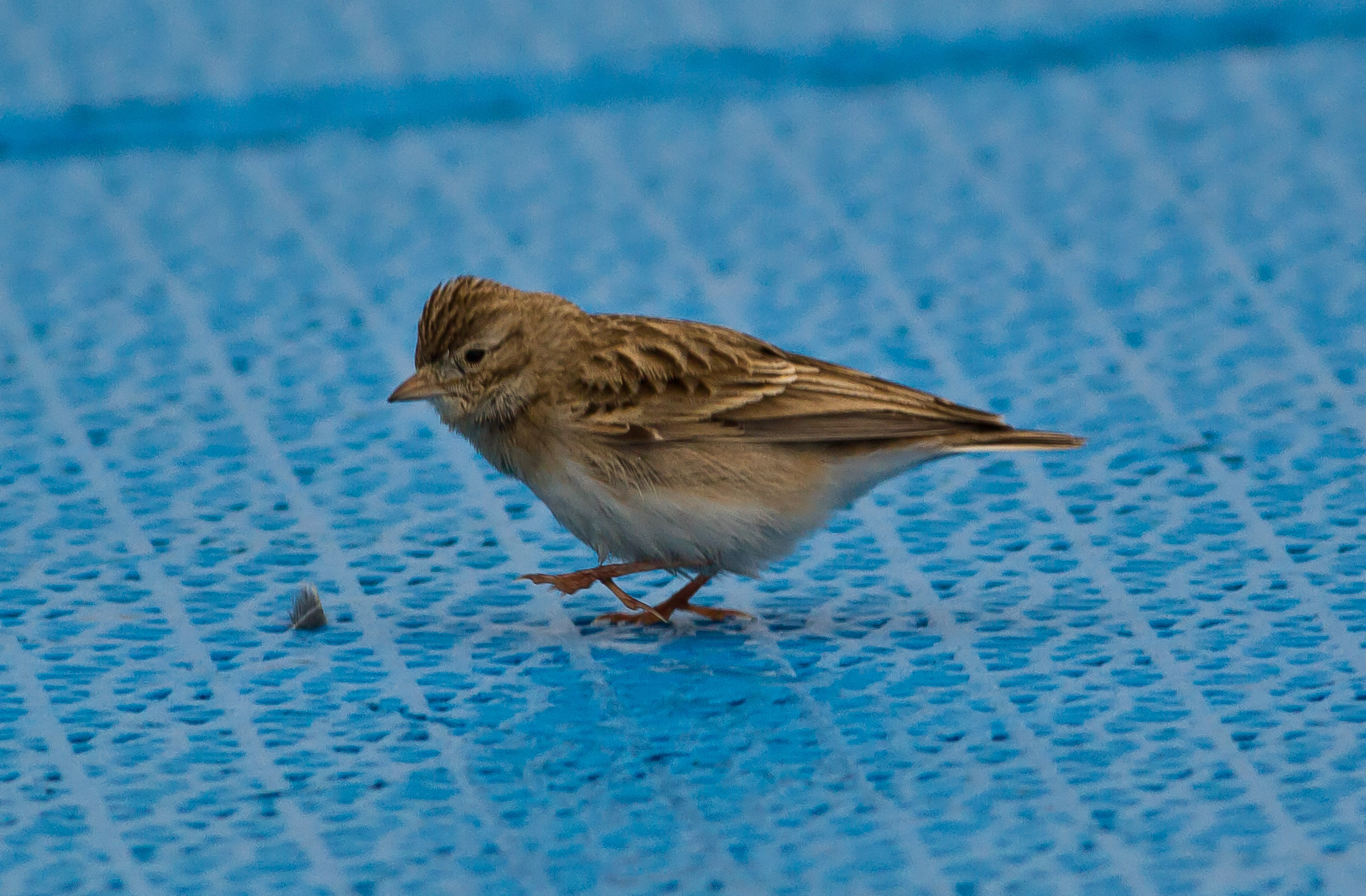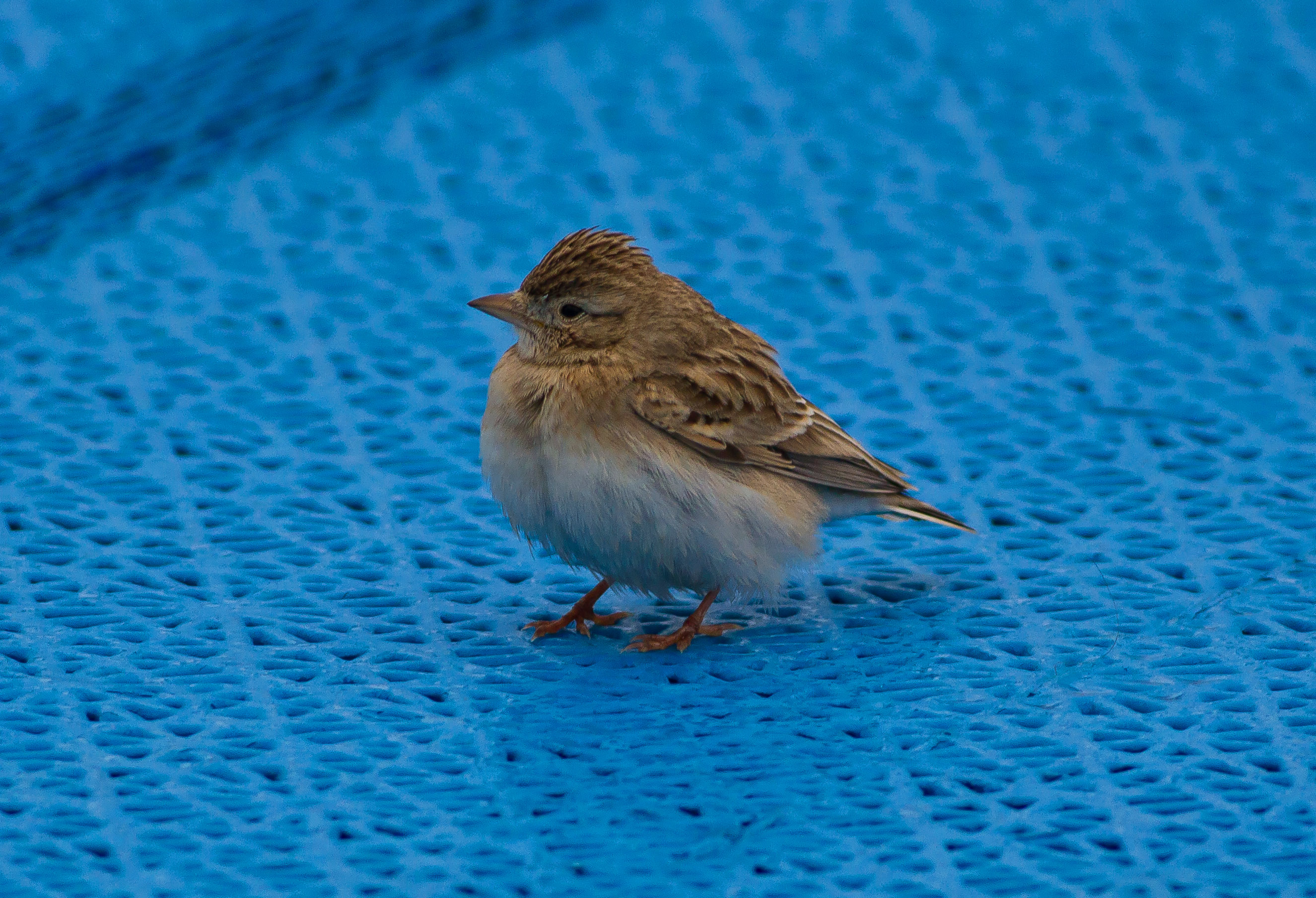 Short-toed Lark (Photos: John Richardson)
Birds also seen on that day:
2 × Lesser Whitethroats, 1 × Yellow Wagtail (possible Blue-headed), 1 × Pied Flycatcher, 4 × Spotted Flycatchers, 3 × Whinchat, 6 × Willow Warblers, 2 × Chiffchaff, 6 × White Wagtails, 8 × Redstarts, 2 × Garden Warblers, 1 × Wheatear, 1 × Reed Warbler, several Meadow Pipits, a Purple Sandpiper (which was perched on a coiled rope nearly all day), 7 × Kestrels (all at the same time) and finally a Sparrowhawk, which was making a meal of some of the unfortunate passerines.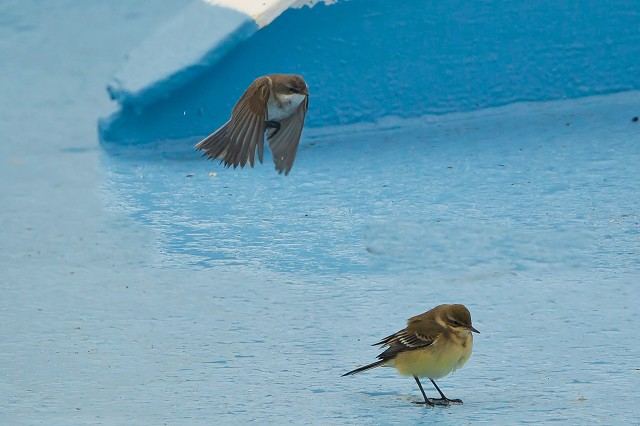 Lesser Whitethroat and Yellow Wagtail (Photo: John Richardson)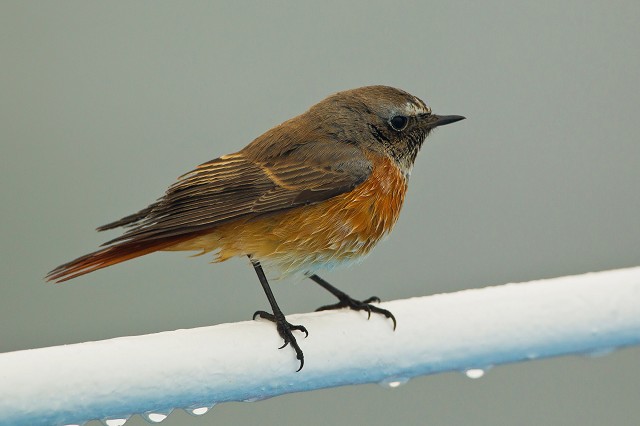 Male Redstart (Photo: John Richardson)

Female Redstart (Photo: John Richardson)

Spotted Flycatcher (Photo: John Richardson)

Whinchat (Photo: John Richardson)

Willow Warbler (Photo: John Richardson)

Sparrowhawk (Photo: John Richardson)

Kestrel (Photo: John Richardson)
I have been cruising for several years but have never seen so many migrants on a ship before. An exhilarating experience!