At least five of the Glossy Ibises in the recent influx into the country are colour-ringed and have been reported at several different sites. But tracking their movements has been rather difficult, as reports are rather fragmented.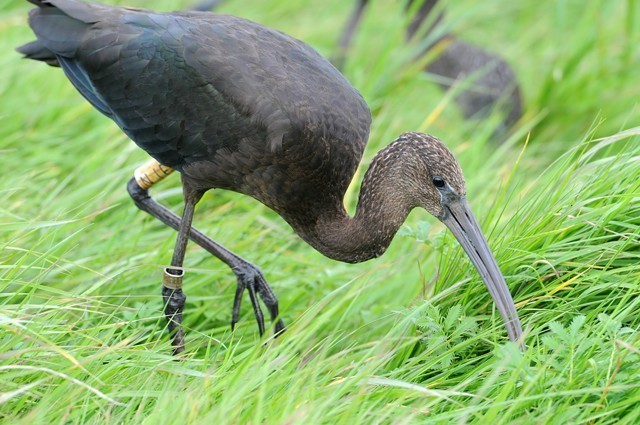 Glossy Ibis, Burry Port, Carmarthen (Photo: Kev Joynes)
The BTO are keen to be able to put together a complete history of these colour-ringed birds, but need your help. So far we have a few records of PJP, MVP, HH4, MR3 and NJF but there must be more out there.
So if you've managed to read a colour ring on a Glossy Ibis recently then please get in touch with Mark Grantham at the BTO (mark.grantham@bto.org) with details of the code, place and dates seen. Once we have more complete details we will release the full story.
DON'T ASSUME SOMEONE ELSE WILL HAVE REPORTED IT!
PS. It looks like these birds are from Doñana in southern Spain, but we will confirm this once we have full details.