New results from the British Trust for Ornithology (BTO) Garden Bird Feeding Survey (GBFS) — the longest-running survey of garden birds in the world — show that record numbers of the resplendent Bullfinch are using garden feeding stations. As the clocks go back, giving lighter mornings at breakfast time, the BTO is encouraging householders to look out for this cracking bird.
New results from the British Trust for Ornithology (BTO) reveal that the stunning and normally shy Bullfinch is being spotted in unprecedented numbers at garden feeding stations, suggesting that gardens appear to be particularly important for the species. Their overall breeding population dropped sharply during the 1970s and 1980s, and has remained at a similar level since. The same decline did not happen in gardens, however, and since the mid-1990s the number of Bullfinches coming to feeders has exhibited more than a sixfold increase.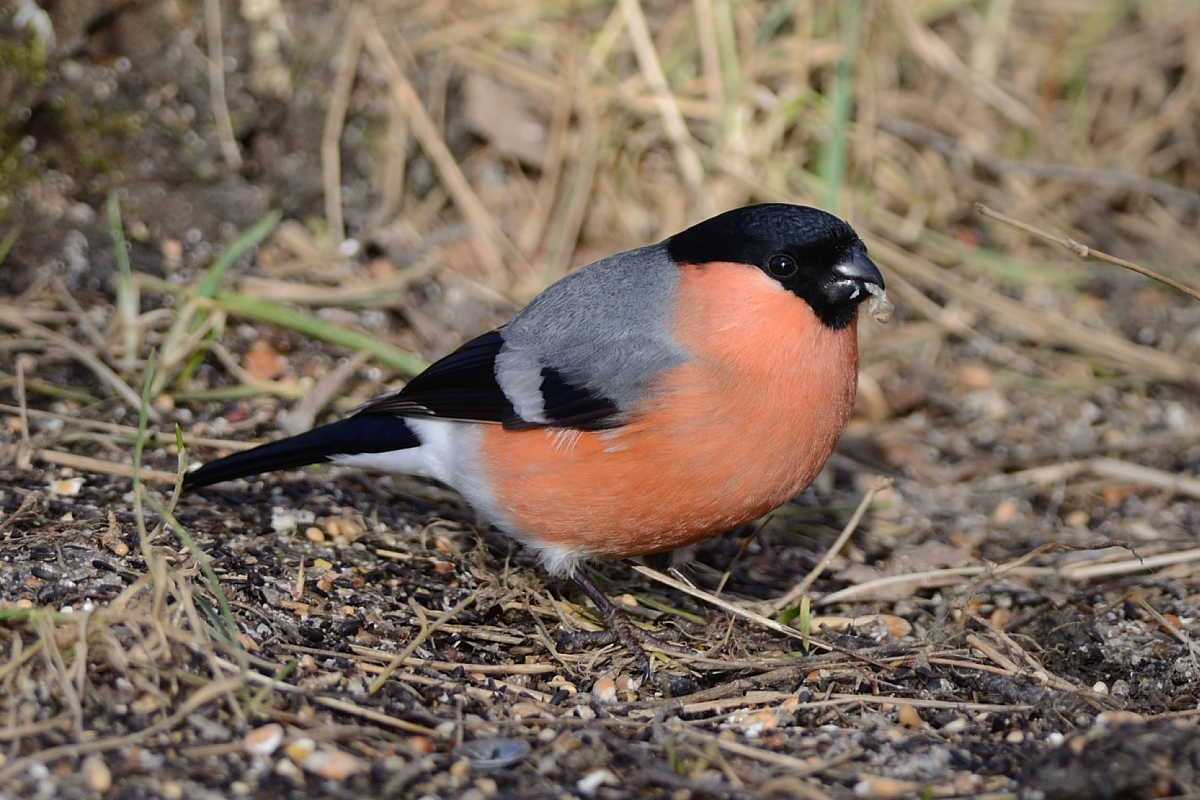 Bullfinch, Cromwell Bottom NR, West Yorkshire (Photo: Barry Nield)
These eye-catching results suggest that they are following in the wingbeats of Goldfinches, profiting from modern bird foods such as sunflower hearts, and from new feeder designs. They also indicate that bird feeders may be compensating for food shortages elsewhere. Bullfinches rely mainly on seeds during winter, but important weeds, including chickweed, dandelion and sorrel, are harder to find in our modern intensively managed landscapes.
Mike Dilger, naturalist on The One Show and author of the book My Garden and Other Animals, speaks effusively about this species, "Bullfinches are, quite simply, my favourite garden bird. Watching this dapper and yet surprisingly acrobatic species in my garden provided me with a real 'road to Damascus' moment in my birdwatching life recently, as I watched a male hover like a turbo-charged hummingbird whilst systematically relieving a dandelion clock of its seeds. It opened up my eyes to both the wonderful birds and amazing behaviour that can be seen right on our own doorsteps. It's so exciting that more and more people are getting to see this gorgeous garden bird."
Bullfinches prefer certain gardens over others. Notably, they like thick cover that accommodates their reclusive habits, so mature vegetation in and around gardens is ideal. Gardens in the west of the UK have the highest reporting rates, with more Welsh householders hosting Bullfinches than those in England and Scotland.
Dr Tim Harrison of the BTO Garden Ecology Team commented, "After an extra hour in bed, why not take a look out of your window to see which birds are visiting your garden? Who knows, you might just spot a real garden beauty — the brilliant Bullfinch. The BTO wants your sightings — whichever birds you see, at whatever time of year, make your garden count for conservation with us."
For a free information pack on how to become a garden citizen scientist with the BTO, email gbw@bto.org or telephone 01842 750050.