Back in 2011, a Cuckoo in Suffolk was fitted with a satellite tag by the British Trust for Ornithology (BTO)to track his movements. Now, Chris the Cuckoo, named after wildlife presenter Chris Packham, has begun the long and hazardous journey back to the Congo Rainforest for the fourth time.
Having spent the last three months in the Brecks, on the Norfolk/Suffolk border, Chris now faces a hazardous 6,000km (4,000 mile) journey to the Likouala Aux Herbes; the area of the Congo Rainforest in which he spends the winter. Chris would normally leave the UK between 11-21 June so this is the latest that he has left. It will be interesting to see if this changes the route he takes.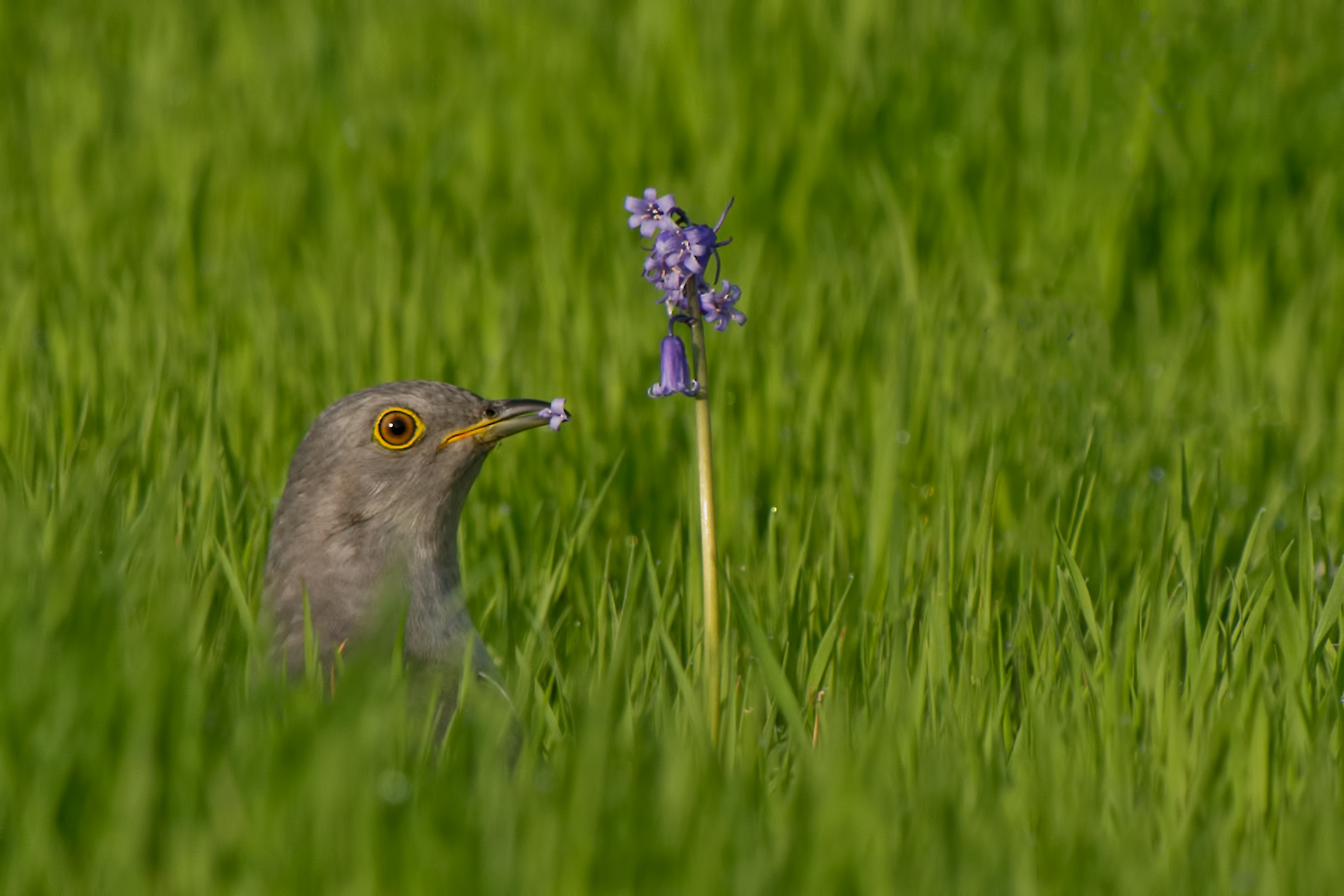 Cuckoo, Ingram, Northumberland (Photo: Mark Bowen)
Content continues after advertisements
The last three southerly migrations have seen him cross the eastern limits of the English Channel, and spend a short time around the Dutch/Belgian border, before making his way to the Po Valley in Northern Italy. Here he spends a couple of weeks or so preparing for the most dangerous part of the journey; the 2,000km (1,500 miles) flight across the Sahara Desert. To successfully cross the desert, birds need to be in tip-top condition and have enough fuel, in the form of fats, to power the long flight. Chris will need good weather and plenty of caterpillars to get him in shape. After crossing the desert, Chris rests and feeds up again close to Lake Chad before moving into the rainforest.
Paul Stancliffe, of the BTO, said: "A lot can go wrong between Norfolk and Congo, and we will be watching with baited breath as he heads south. We have learned so much from this very special bird since he was fitted with a satellite tag in the spring of 2011. This spring, strong easterly winds forced him to take a very different route back to the UK, through Spain, rather than his usual route through Italy, and he was still back in Norfolk bang on cue."
"Everyone can follow Chris, and twenty-one other satellite-tagged Cuckoos as they head to Africa over the next weeks and months, by following their tracks on the BTO website which is updated daily. Not all of them will make it but we have our fingers firmly crossed for Chris."
To follow these very special birds on their journeys, and if you wish to sponsor one of the Cuckoos, please visit www.bto.org/cuckoos.