A Brown Booby was seen and photographed by fishermen on a boat off the coast of the Isle of Wight on 9 May.
The bird came aboard Belgian trawler Jasmine Z-483 around 5 km south-east of Bembridge, at the eastern end of the island, and lingered for several hours. It stayed with the ship as it entered French waters later that day, but flew off before it returned to Belgium and wasn't seen again subsequently.
This record follows hot on the heels of an amazing four seen in British waters in summer 2019 – the first to fourth national records – as part of a wider influx of Brown Booby into western Europe, which also saw the species recorded in France for the first time.
Content continues after advertisements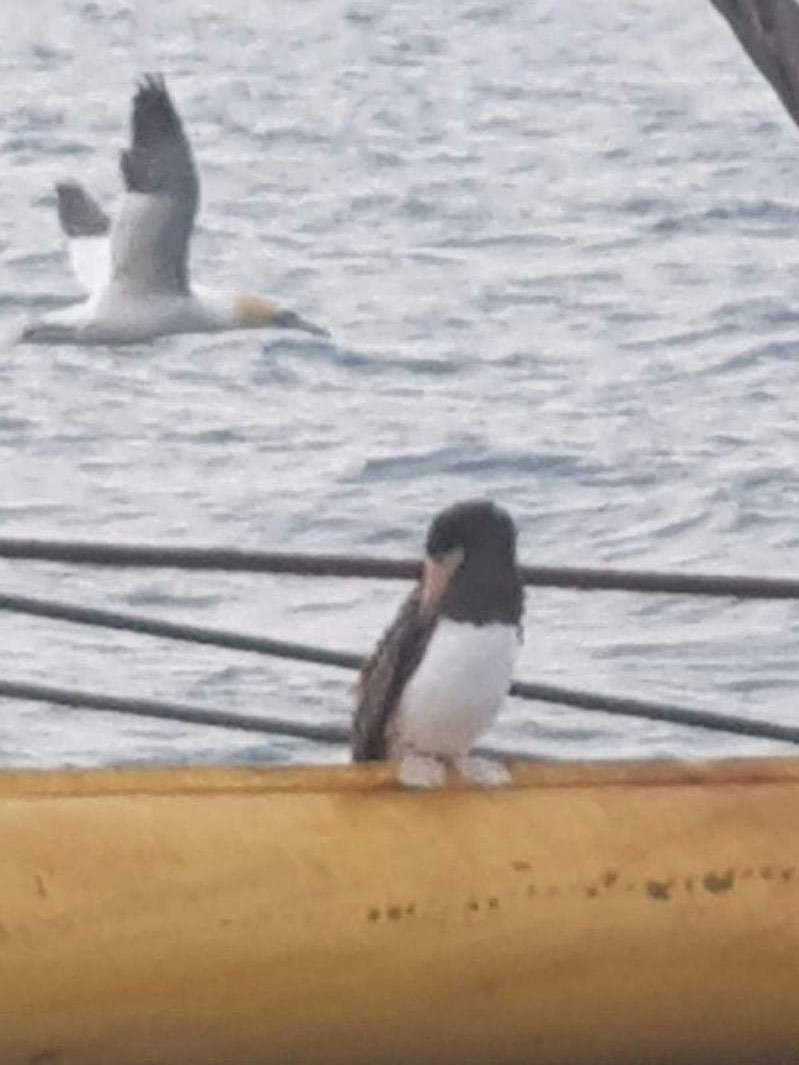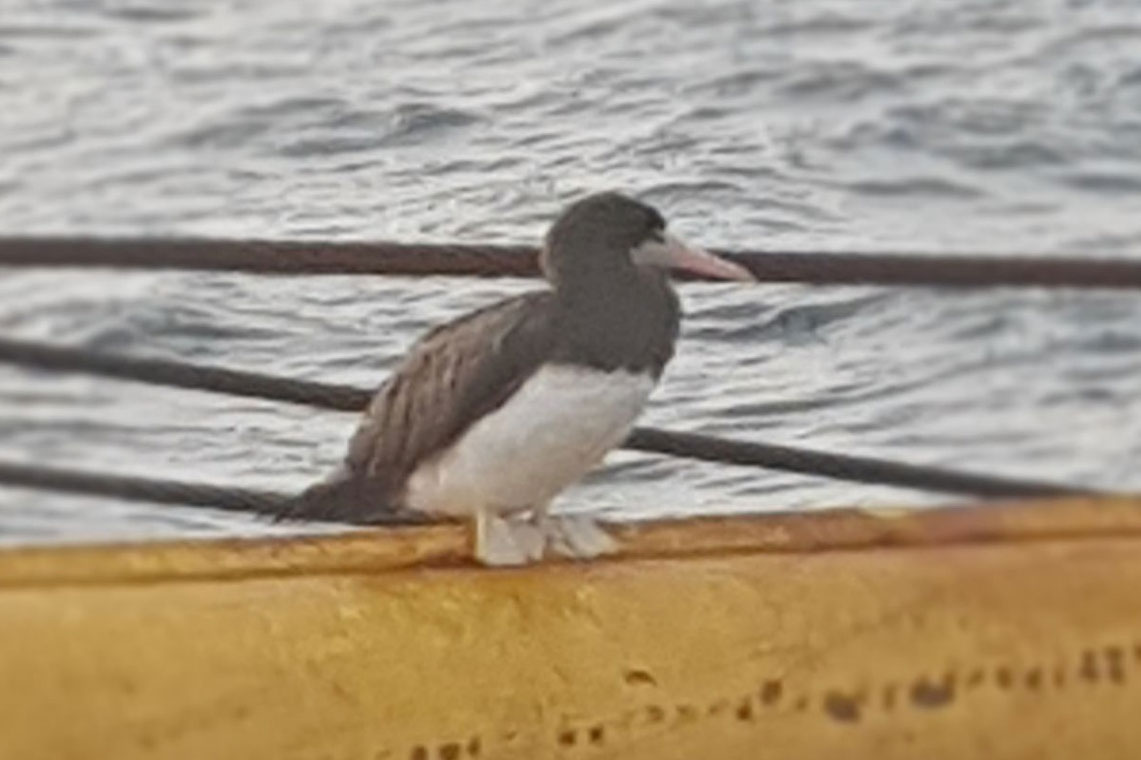 Brown Booby at sea off Bembridge, Isle of Wight, 9 May 2020 (Diego Vandierendonck).
The first of the British records was photographed off the north Kent coast on 19 August 2019, which was quickly followed by a second at St Ives for several days from 26 August. The third, at Kynance Cove from 2-6 September, was the most-twitched individual, while news of a fourth off Land's End on 2 September only came to light more than a month later.
Occurrences of Brown Booby are rapidly increasing in European waters, which appears to be a response to warming seas as a result of climate change. There was debate as to whether the events of summer 2019 would be a one-off, but a sighting already this year suggests that more may well follow again as the summer progresses. It is, of course, entirely possible that this could be a returning bird from 2019.