The biggest ever stocktake of Britain's birds reaches the halfway mark tomorrow [Friday 31st July]. Over three million observations for the Bird Atlas have been collected so far.
As the fieldwork for the second summer season of the Bird Atlas ends, 16,000 volunteers will be celebrating the halfway stage in this massive project. With the completion of the first two years of this four-year project, this is an ideal opportunity to assess how the survey has gone so far, and to plan the next two years of work, to ensure complete coverage of Britain and Ireland by 31st July 2011.

Raven, Portrush, Antrim (Photo: Ian Dickey)
Content continues after advertisements
Volunteers have trekked along the coastline, trudged over moorlands, scaled mountains, walked through villages, towns and cities, visited forests and viewed our lakes all in a quest to map the distribution of birds in Britain and Ireland for both the winter and the breeding season. The statistics are impressive too: 1.6 million Roving Records have been submitted and another 1.6 million records have come in from the BTO/RSPB/BWI BirdTrack project; and, on top of this, timed counts have been carried out in over 97,000 2km × 2km squares by dedicated volunteers.
Dawn Balmer, Atlas Organiser at the British Trust for Ornithology, said "We are on target to achieve our coverage aims, with 68% of our timed counts completed for winter and 65% completed for the breeding season. Although this sounds very positive, there are still many areas that need a considerable amount of effort over the next two years. These tend to be areas where fewer people live, remote areas or difficult terrain to cover. Places in Britain such as Islay & Jura, Shetland, Wigtownshire, Kirkcudbrightshire, the Isle of Man, North Cornwall, and Montgomeryshire all need help from birdwatchers. We urge more birdwatchers in both Northern Ireland and the Republic of Ireland to get involved in the project to build on what has already been achieved here." To check out coverage in your local area, click here.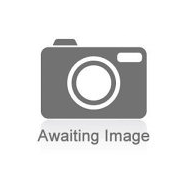 Birders adding a Brown-headed Cowbird to the Roving Records (Photo: Richard Bonser)
Now that the halfway stage has been reached, the BTO want to encourage all birdwatchers to send in any outstanding records for the Atlas, so that the current coverage can be assessed. This will help to inform plans for the remaining two years of fieldwork. Already many changes in species distribution are emerging, such as the spread east of the Raven and the range expansions of Cetti's Warbler and Marsh Harrier, but some worrying pictures are also coming to light, such as the range contractions of Corn Bunting and Turtle Dove.
Bird Atlas 2007–11 is a partnership between the British Trust for Ornithology (BTO), Scottish Ornithologists' Club (SOC) and BirdWatch Ireland.
For further information visit www.birdatlas.net or contact the Atlas Coordinator at BTO (Tel: 01842 750050) or email birdatlas@bto.org