After scaling some of the nation's highest peaks, scientists have revealed the size of Britain's breeding population of Snow Buntings for the first time.
Globally, Snow Bunting has a circumpolar distribution, breeding commonly from Scandinavia to Alaska, Canada and Greenland. Weighing no more than a golf ball, it is a familiar sight around Britain's coasts in the winter months, but a small breeding population can also be found on the highest peaks of Scotland.
During June 2011, a team of scientists and volunteers led by the RSPB and Scottish Natural Heritage scaled mountains in the Cairngorms and the Highlands, such as Ben Nevis and Ben Alder, to listen out for singing males. The survey involved searching 58 sites, covering an impressive 12,000 ha – the equivalent of more than 14,800 football pitches – and the results, published this month in the journal Bird Study, estimate Britain's breeding population of Snow Buntings at 60 pairs.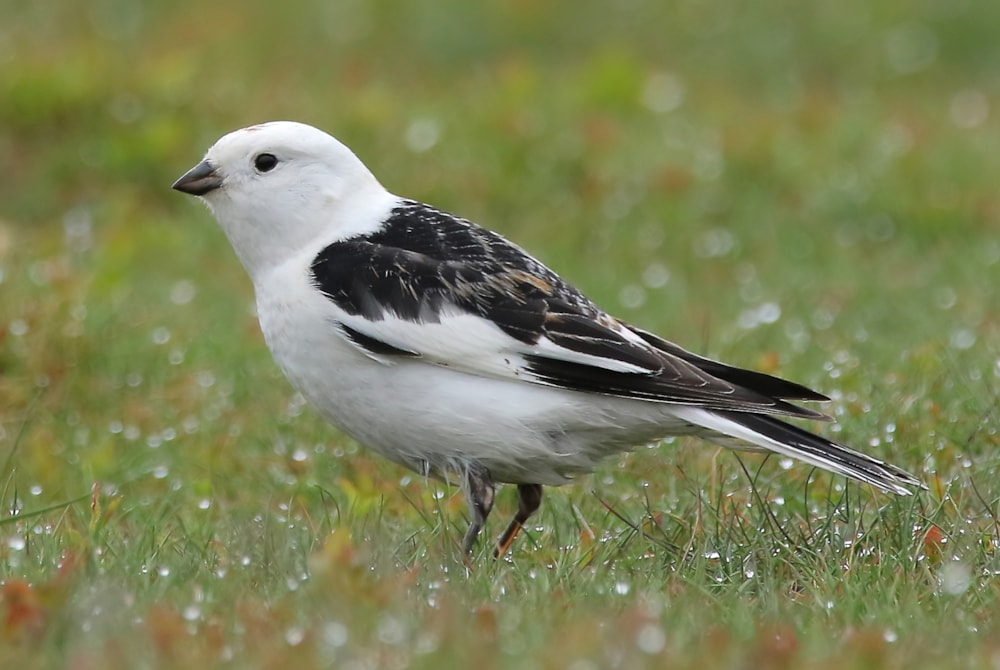 Breeding-plumaged Snow Buntings, such as this bird in Cumbria in 2017, are seldom encountered in Britain (Jaz).
Dr Daniel Hayhow, an RSPB Conservation Scientist, said: "Fieldwork in the UK doesn't come much more challenging than surveying Snow Buntings up some of the highest peaks in Scotland. During the survey, the team were climbing 1,000-metre mountains each day while battling the extreme weather conditions that can be found at the peaks."
Content continues after advertisements
During the summer, Snow Buntings can only be found on our highest peaks in Scotland, where they breed near the mountain tops in 'corries' (steeply sided hollows formed by glaciation) and often feed close to any lingering patches of snow.
Dr Hayhow added: "There has always been an element of mystery surrounding the number of Snow Buntings in the UK dating back to the 1930s, as never before have all sites been surveyed in a single year. Now we have an estimate of the national breeding population, we'll be able to use these findings to detect any change in their numbers, allowing us to better understand how changes to their montane environment might be impacting them."
For a scarce species occupying some of the harshest, more remote habitats in Britain, dedicated surveys such as this are the only way to monitor their population effectively. In the future, this survey will allow scientists to monitor any changes in the Snow Bunting population, which are key to understanding how the species is responding to changes in their montane environment.
Reference
Hayhow, D B, Eaton, M A, Stanbury, A J, Douse, A and Marquiss, M. 2018. The first UK survey and population estimate of breeding Snow Bunting Plectrophenax nivalis. Bird Study, DOI: https://doi.org/10.1080/00063657.2018.1443057.