It's not easy being a small bird, particularly during freezing weather. Weighing a mere six grammes — less than a 10 pence piece — the Goldcrest appears to have suffered substantially this winter. Members of the BTO's Garden BirdWatch survey found Goldcrests in 48% fewer British and Irish gardens from January–March 2010, compared with the long-term average (1995–2009). Although the decline was widespread, there were some regional differences, with declines of over 60% in north Scotland, southwest England and eastern England.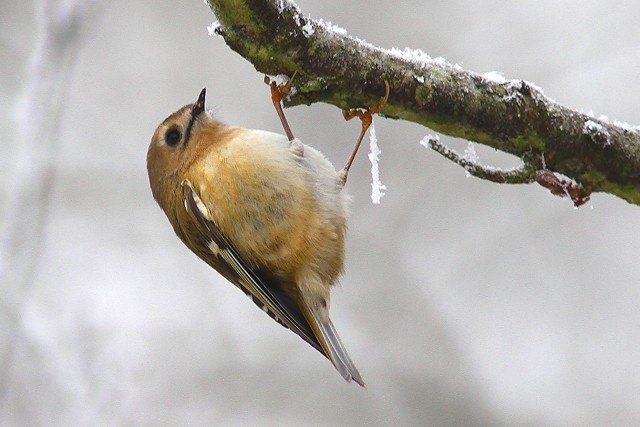 Goldcrest, Belfast, Antrim (Photo: Ian Dickey)
Goldcrests use gardens increasingly during winter as they feed on fat-based foods provided by householders. During severe winter weather, a greater proportion of the overall Goldcrest population would be expected to use gardens, so the declines in the Garden BirdWatch reporting rate suggest a crash in the wider population. Numbers of Goldcrest were already low in the UK prior to the severe winter, with autumn migration from the Continent noticeably absent in 2009 — BirdTrack records illustrate this pattern very well. For those Goldcrest overwintering in the UK, conditions appeared tough, as they were in other parts of Europe. BTO Garden BirdWatch and BirdTrack will be among the first surveys to indicate whether Goldcrest numbers have recovered after the current breeding season.

BirdTrack reporting rate for Goldcrest, showing the massive decline in occurence during winter 2009/10. (Source: www.birdtrack.net)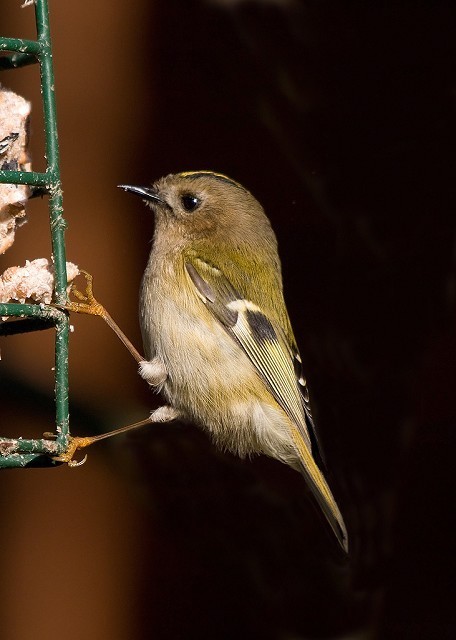 Goldcrest, undisclosed site, Warwickshire (Photo: Tom Melton)
Content continues after advertisements
Other small birds also declined. As winter mellowed into spring, the rich trill of the Wren was absent from many gardens, with a 22% decline compared with the long-term average. The similarly diminutive Treecreeper was recorded in 15% fewer gardens.
Dr Tim Harrison, of the Garden BirdWatch team, commented: "The Goldcrest is a 'boom and bust' species — after cold winters only a quarter of the autumn population may be left to breed — but numbers can rally with pairs sometimes rearing more than 15 chicks in the following spring and summer. It remains to be seen how the population will shape up after the current breeding season."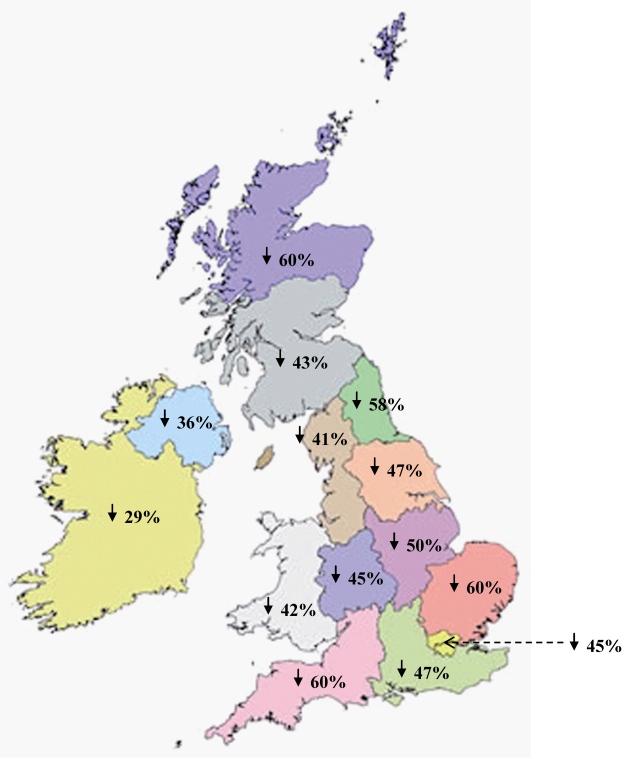 Regional changes in the percentage of British & Irish gardens occupied by Goldcrests from January–March 2010, compared to the long-term average (January–March in 1995–2009). (Map: BTO)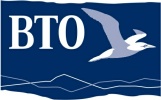 He added: "Through their participation in the year-round survey, BTO Garden BirdWatchers, have provided an early warning of possible large-scale declines in the Goldcrest — something that the BTO is currently investigating."
For more information about the BTO's Garden BirdWatch survey, and for a free enquiry pack, email gbw@bto.org, telephone 01842 750050 and ask for the GBW team, or write to GBW, BTO, The Nunnery, Thetford, Norfolk, IP24 2PU.