The Robin, Britain's national bird, could be about to be replaced if the latest results from the British Trust for Ornithology's Garden BirdWatch survey are anything to go by. Wood Pigeons have overtaken Robins in the top 10 list of garden birds for the first time since the survey began in 1995.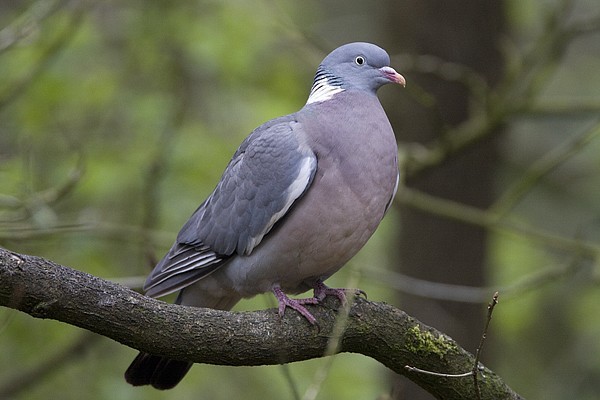 Wood Pigeon, Risley Moss NP, Cheshire (Photo: Steve Oakes, AEBS Limited)
The Wood Pigeon has seen a meteoric rise as a garden bird in the UK. In 1995 it was at number 11, being seen in 66% of all gardens that took part in the survey. The latest list of garden birds, just published in Bird Table magazine, shows that it is now recorded from 85% of gardens. It is not just a case of there being fewer Robins, there are just as many being seen now as there was in 1995. The latest table shows that Robin has maintained its position at number four, a position it has held for thirteen years. It is a case of a real increase in the numbers of Wood Pigeons that now visit our gardens in search of food.
For some, the Wood Pigeon brings a taste of the countryside into the garden, while for others, it is a bird with the capacity to hoover up bird food in large quantities and is an unwelcome visitor. Paul Stancliffe of the BTO Garden BirdWatch team said, "Whether you love them or hate them, Wood Pigeons are an increasingly common sight in our gardens, and it might seem that you have little choice when it comes to them using your garden. This isn't quite true; Wood Pigeons come in search of seed and have a real preference for the type of seed mixes that are put out. Anything with a high cereal content will prove to be very attractive to them."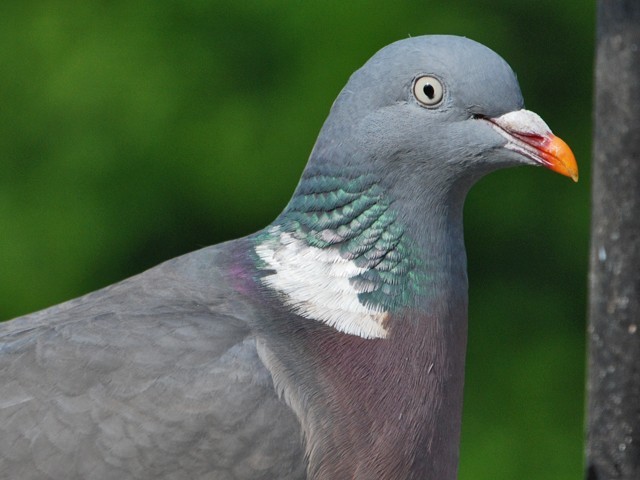 Wood Pigeon, Tattershall, Lincolnshire (Photo: Trevor Gunby)
The BTO has put together a new information leaflet on Wood Pigeons full of facts on their feeding habits, what types of seed they like and dislike, and when and how they use gardens. Regardless of whether you are a fan of Wood Pigeons or not, this free leaflet has something for everyone that has an interest them. For your free copy, telephone the BTO on 01842 750050 and ask for the Garden BirdWatch Team, quoting Wood Pigeon, or write to GBW, The Nunnery, Thetford, Norfolk, IP24 2PU or email gbw@bto.org.