Whilst 2008 saw another poor breeding season for many birds, it proved to be a bumper year for one of our most endearing species. Participants in the British Trust for Ornithology's (BTO) Garden BirdWatch survey have seen a huge increase in Long-tailed Tits using their gardens, the biggest such increase since the scheme began.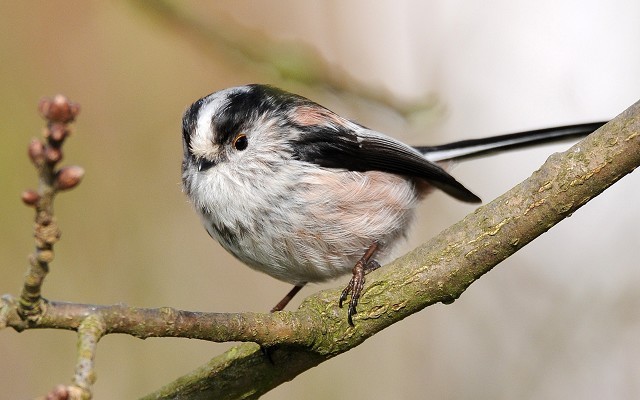 Long-tailed Tit, undisclosed site, Suffolk (Photo: Jon Evans)
The latest results to emerge from the BTO's Garden BirdWatch survey have revealed a massive increase in the use of gardens by Long-tailed Tits, a species that often visits gardens in extended family parties. The results, together with information drawn in from other BTO work, suggest that the Long-tailed Tit population has been boosted by a run of mild winters and a fantastic breeding season. During the last week of 2008 some 43% of the gardens covered by the survey held visiting Long-tailed Tits, compared to just 25% at the same time the previous year.
Content continues after advertisements
BTO research highlights a trend towards earlier egg-laying by Long-tailed Tits, most likely in response to climatic changes, and this may have helped the birds avoid the damaging effects of the early summer rains that hit some of our other nesting species. This trend, plus a run of mild winters, has allowed the population to increase and we are now seeing more of these birds using our gardens, visiting to feed on peanut fragments, fats and small seeds. Long-tailed Tits are small birds, weighing less than 10g. As such, they are particularly susceptible to severe weather and population numbers can crash dramatically during cold snaps. This is why the recent run of mild winters has helped them. Of course, the very cold snap earlier this year may have been very bad news for the tits, so it is important for garden birdwatchers to keep a close eye on their gardens over the coming months to see if, by turning to garden handouts, the Long-tailed Tits have been helped to survive the worst of the winter weather.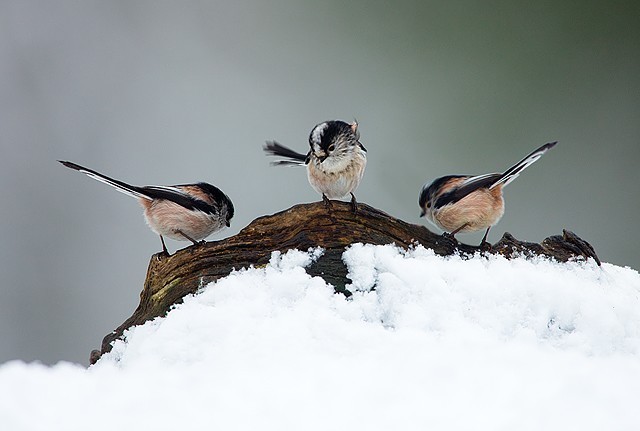 Long-tailed Tit, Forest of Dean, Glos (Photo: David J Slater)
As Amy Lewis, Garden BirdWatch Development Officer, commented, "These are remarkable birds and it's great to see them doing so well. Whilst it's nice to have some good news for a change the recent snow and ice may have hit them hard. We need people to join in and help us monitor their numbers this spring so that we can chart how they've fared. Garden BirdWatch is a nationally important project and is easy and fun to do."
For a free information pack about Long-tailed Tits or to get involved in the survey contact GBW, BTO, The Nunnery, Thetford, Norfolk, IP24 2PU. Alternatively telephone 01842 750050 or email
gbw@bto.org
.