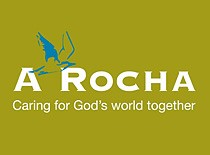 Welcome to the first in a series of articles on birding by train. Over the course of 2012 we will be covering key sites in each region of the UK where it is possible to birdwatch by public transport. There is huge opportunity to use public transport to reach popular reserves but, in the mad rush to reach for the car keys, this is often overlooked!
The first in the series begins in southwest England, which contains some of the most beautiful coastal scenery and can be productive for spring and autumn migrants. Breeding birds can be lower in numbers than further east, yet the southwest is one of the most spectacular of regions to watch visible migration and to find your own rarities. Although it is commonly believed that reserves south of the Exe Estuary are virtually impossible to reach without a car, our research shows it is possible to reach numerous sites in more remote parts of Devon and Cornwall by train and bus. This article has picked sites that can be reached by 10:30 in the morning from Exeter train station.
Cornwall
Penzance
Location: SW4730. The small market town lies in the far west of the county on the shores of Mounts Bay.
Species: The main areas of interest for birdwatching are around the waterfront, with impressive counts of sea duck, divers and grebes at Mount's Bay possible, while Jubilee Pool hosts a wintering flock of Purple Sandpiper. Other regular species include Black Redstart, Shag and Mediterranean Gull. Rarities seen around the town include a range of vagrant seabirds and oddities such as Rose-coloured Starling and Alpine Swift.
Transport: Penzance can be reached directly by train from Bristol, Taunton, Southampton, Reading, London Paddington and Plymouth; there are frequent trains between Plymouth and Exeter. Alternatively, National Express coaches run directly from Plymouth to Penzance; the 06:05 coach from Plymouth arrives at Penzance at 08:55. From Penzance, it is possible to reach many of the major attractions in west Cornwall and easy to travel onwards to Land's End, St Ives, Newquay and Helston.
Why not use public transport to visit the popular destination of the Minack open-air theatre or the St. Ives Tate Gallery?
Marazion
Location: SW5130. Marazion town is located two miles east of Penzance; it is set on the shores of Mount's Bay with views of the Lizard Peninsula and, on a clear day, Land's End. Marazion Marsh RSPB reserve is immediately northwest of the town.
Species: The RSPB reserve overlooks the beautiful St Michael's Mount and hosts the largest reedbed in Cornwall. It has been designated as a site of international importance for birds including regular Bittern, Aquatic Warbler (recorded annually) and Spotted Crake, and other wetland species.
Transport: Marazion is easily reached from Penzance; take the First Bus route 2, 7 or 8, or the Sunset 'Bay2Bay' service number 340 from Penzance bus station (a short walk from Penzance rail station). Alight in Marazion town at Godolphin Drive along West End Road, cross the road and proceed north along Green Lane for 30m, then cross the bridge; the reserve's entrance gate is clearly marked on the right after 400m.

Marazion Marsh (Chris Gomersall (rspb-images.com)).
Pendeen
Location: SW3834. Pendeen is on the Penwith peninsula in west Cornwall, northwest of Penzance and NNE of St Just. Pendeen Watch provides the ideal lookout for seawatching.
Species: Recent rarities have included Wilson's Storm-petrel, Buff-breasted Sandpiper, Red-throated Pipit and Ortolan Bunting. Regular autumn seawatching produces Great Shearwater, Long-tailed Skua and other specialties.
Transport: There is a regular bus service, the First Bus 10A, between Penzance and St Just travelling via Pendeen. The 10A towards St Just runs from Penzance bus station (a short walk from Penzance train station) every half an hour from 07:40 onwards; the journey to Pendeen takes 40 minutes, alighting at Boscastle Estate. Alternatively, take the 17A from Penzance bus station to Boscastle Estate; the 17A starts its journey in St Ives and is therefore an option for those alighting from the train at St Ives — it runs hourly from St Ives bus station, travelling to Pendeen via Penzance. On arrival at Boscastle Estate, head towards the coast along the signposted footpath, approximately a 15-minute walk.
Other places to visit in this stunning area include Pendeen Watch, Portheras & Boat Coves, Levant Engine House and Geevor Mine. The moors also include a variety of historic sites.
Drift Reservoir
Location: SW4329, just southwest of Penzance.
Species: Rightly regarded as one of the top birding venues in the southwest, the site boasts a large list of major rarities in the past year — recent notable species include Laughing Gull, Spotted Sandpiper, Buff-breasted Sandpiper, Semipalmated Sandpiper, Lesser Scaup, Lesser Yellowlegs, White-rumped Sandpiper and Great White Egret. More regular species include Water Pipit, Black Redstart and Pectoral Sandpiper. There is a bird hide located at the site overlooking the northwestern arm.
Transport: From Penzance railway station take the 509 Western Greyhound bus, which runs from Penzance to St Just every two hours. Alight at Drift crossroads and walking north to the reserve (350m; approx. 5 minutes' walk).
Stithians Reservoir
Location: SW7136, between Redruth, Helston and Falmouth.
Species: The reserve is a popular birdwatching area, with the highest number of birds in winter and passage times. This site is well known for a range of vagrant duck species. During autumn, low tides should attract waders including Greenshank, Ruff, Little Stint, Curlew Sandpiper and Pectoral Sandpiper. Regular vagrants include Ring-necked Duck, Long-billed Dowitcher and more recently Glossy Ibis.
Transport: The nearest railway stations to Stithians are Redruth (3.4 miles) on the Penzance–London mainline, and Penryn (4.6 miles) on a branch line from Truro to Falmouth Docks. Stithians is an open site with a number of bus services running within a few miles of the lake. The First Cornwall number 82A Helston to Truro runs every hour and stops at Stithians village. From here, walk past Stithians church on New Road, continue along Church Road, onto Hendra Road, and on to Tresevern Hill, a walk of 1.5km — take care as there is no footpath along this route.
Davidstow Airfield
Location: SX1485. Davidstow, Cornwall, about 12 miles southwest of Launceston.
Species: Rare sightings in 2011 include Rose-coloured Starling, Semipalmated Plover, Semipalmated Sandpiper and Long-billed Dowitcher. Also seen recently are White-rumped Sandpiper and Buff-breasted Sandpiper.
Transport: Many visitors travel to Davidstow Airfield by car, but it is easily accessible from local towns including Camelford, Boscastle and Launceston. The Western Greyhound 510 bus from Newquay to Exeter runs every hour starting at 07:05 via Wadebridge and Camelford. Ask to get off at Moor View Farm in Trewassa, before Davidstow; walk 1.2km (20 minutes) west along the A395 and left at the first T-junction, signposted Davidstow Creamery. The nearest railway station is Bodmin Parkway, which has connections from Exeter — the 06:56 train from Exeter arrives at Bodmin Parkway at 08:56; return trains to Exeter are on the hour every hour. Take a taxi from Bodmin Parkway station to Bodmin (this is the cheapest and quickest option); from Shire Hall on Mount Folly Square take the 561 Western Greyhound bus to Camelford, and alight at Moor View Farm in Trewassa. Directions from here are as above.
From Davidstow, it is easy to reach Crowdy Reservoir. Walk back to the bus stop and get the same bus (Greyhound 561) towards Camelford. From Camelford, walk along the A39 towards the Dairy Cottage, then from here take a right along Roughtor Road until you reach a crossroads; take a left (signposted Advent Church) — this is a 2km walk along a narrow road.
Crowdy Reservoir
Location: SX1483. Crowdy Reservoir is east of Camelford, within the Bodmin Moor Site of Special Scientific Interest.
Species: In the past year there have been sightings of White-rumped Sandpiper and Buff-breasted Sandpiper. Other recent scarcer migrants include Osprey, Short-eared Owl and Red-crested Pochard. There is a hide open to visitors a pleasant 20-minute walk from the car park along the north bank.
Transport: Take the Weston Greyhound 510 from Exeter to Newquay via Launceston and Davidstow to Camelford. Alight at Camelford and follow the signs to Tregoodwell, then take the Roughtor Road (narrow road with no footpath); pass through the village until you reach a junction, then take the left turn until you reach the reservoir — a walk of 3km.
Devon
Slapton Ley
Location: SX8243, near the A379 between Dartmouth and Kingsbridge.
Species: The largest natural lake in the southwest, Slapton Ley is entirely fresh water, separated from the sea by a shingle bar; the lake is surrounded by reedbeds, marshes and woodland, which can be outstanding for a wide range of species. Recent uncommon migrants have included Snow Bunting, Roseate Tern, Short-eared Owl, Great Northern Diver, Marsh Harrier and Whimbrel. Rare recent sightings include: Great White Egret, White-winged Black Tern, Penduline Tit, Savi's Warbler and Aquatic Warbler.
Transport: The nearest train stations are in Totnes and Plymouth; both are served by First Great Western with additional services to Totnes provided by South West Trains. Trains from Exeter run regularly to Plymouth. An hourly bus service, the First Group number 93, runs from Plymouth to Dartmouth via Slapton and Kingsbridge. Alight at Torcross Stores south of the shingle bar, or at Slapton Bridge north of the bar — both stops are located along Slapton Ley. There is a regular return service to Kingsbridge and Plymouth.
Haldon Forest (Dartmoor)
Location: SX8885. Within easy reach of the M5 near Exeter and east of Dartmoor National Park, Haldon Forest is owned by the Forestry Commission and is a great day out. Much of Haldon Forest is designated as a Site of Special Scientific Interest.
Species: The Forest is not only rich in birds, but also moths and butterflies; the area around the Butterfly Trail is managed especially for butterflies. Though there are few vagrants, the forest is good for Red Kite, Honey Buzzard, Goshawk, Hobby, Redstart, wintering Jack Snipe and Common Crossbill. The site is also good for breeding Nightjar. Many of the raptors can be seen from the viewpoint overlooking the Teign Valley.
Transport: The Dartline 360 coach runs from Exeter to Bridford every two hours starting at 08:35. Alight at Belvedere Tower then walk along King's Road following signs to Haldon Forest (take care as this road has no footpath). Alternatively, take the Stagecoach number 39 from Lower Summerlands on Clifton Road in Exeter town centre towards Newton Abbot, alighting at Exeter Racecourse. This bus runs hourly from 07:00. From the racecourse, cross the A38 to reach the forest — take care as there is no controlled crossing.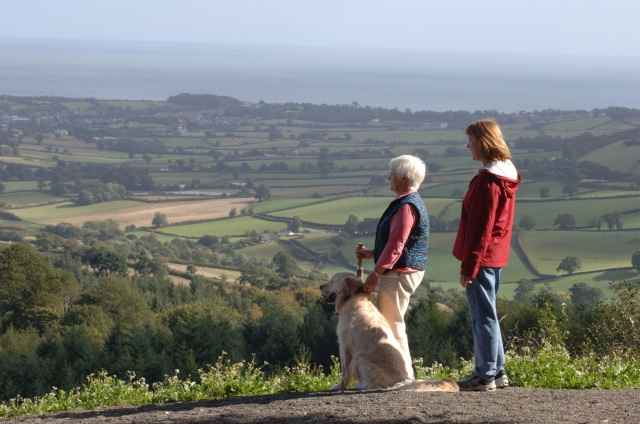 Halden Forest (Forestry Commission).
Bowling Green Marsh
Location: SX9787, on the east bank of the Exe Estuary within easy walking distance of Topsham High Street.
Species: this is the main high-tide roost for the north of the estuary and one of the best places to watch wading birds in southwest England. Uncommon migrants include sightings of Pink-footed Goose, European White-fronted Goose, Spotted Redshank and Spoonbill. Recent rarities have included Red-breasted Goose, Red-footed Falcon, American Golden Plover, Spotted Sandpiper and Aquatic Warbler.
Transport: Trains run from Exeter to Topsham every half an hour. From Topsham station, head along Station Road towards the estuary and onto Follet Road towards the ferry landing. From there you can walk along the estuary or take a look around the Topsham Museum. The 57 bus runs from Exeter to Exmouth every 15 minutes throughout the day from 06:50; alight at Topsham (Elm Grove Road). Walk along Elm Grove Road onto Bowling Green Road, then cross the small stone bridge and follow the road for 900m.
You can catch a train on the Avocet Line between Exeter and Exmouth and see the birds from a different angle. Keep a sharp eye out for Ospreys fishing during migration.
Matford Marsh
Location: SX9389. Three miles from Exeter city centre and close to the Exe Estuary reserve, Matford Marsh helps protect Exeter from flooding by holding excess water after heavy rain or snow. The constantly changing water levels can be good for a wide range of birds.
Species: This site is not well known for rarities but can include good numbers of duck, warbler and, given the right season and water levels, commoner waders. A good site to try and find your own birds!
Transport: From Exeter bus station, take the number 2 Stagecoach Exeter–Newton Abbot bus and alight at the stop just after the Devon Hotel–Matford Bridge–A379/B3123 roundabout. Head east on the A379 (the road has a pavement on one side) back towards the roundabout and use the pedestrian crossing to cross. Continue east along the A379 (signposted Taunton and Barnstaple). Look out for the reserve's location board. After 1.5km you will reach a second roundabout; take a left along Bridge Road. The bus runs every 20 minutes through the day from 06:00 until late and is frequent at weekends.

Matford Marsh (Andy Hay (rspb-images.com)).
Exminster and Powderham Marshes
Location: SX9784. Five miles south of Exeter city centre, adjacent to the Exe Estuary.
Species: The marshes are a great place to see birds all year round and are a vital feeding and resting area for large numbers of birds that come here on their migration and spend the winter. Avocet feed on the Exe Estuary in winter, and can be seen in good numbers from October onwards, with some lingering into the spring. Recent sightings at Powderham include Cattle and Great White Egret, regular Ospreys and records of Red-breasted Goose, Glossy Ibis, Spotted Sandpiper and Bonaparte's Gull.
Transport: A walk of 4km (2.5 miles) along the stunning estuary will take you straight from Exminster to Powderham. Access to Powderham Marshes RSPB, adjacent to Exminster Marshes, is from the left-hand corner of the car park of the Swan's Nest pub in Exminster, taking you down Station Road and towards the estuary walk. There is a public right of way from near Powderham Church north along the Exe Estuary shore to Turf Lock and beyond; there are also several public footpaths and a concessionary cycle path running from the minor road between Powderham and Starcross across the fringes of Powderham Park to Kenton. The area can be reached by bus on the number 2 Stagecoach service (see Matford Marsh, above); the bus continues from Exminster to Powderham from where it is 600m east to the marsh.
Dawlish Warren and Exe estuary
Location: SX9778. The reserve is a large sand spit with scrub and coastal vegetation directly opposite Exmouth and immediately adjacent to the small resort of Dawlish Warren. The reserve has a visitor centre open daily from early April to the end of September. At other times it is open at weekends only. Toilet and refreshment facilities are available in Dawlish Warren.
Species: This is a good location for sea duck, and a wide range of finches, buntings and waders. Recent rare species have included American Wigeon, Surf Scoter, Buff-breasted Sandpiper and Bonaparte's Gull.
Transport: From Exeter bus station, take Stagecoach service 2 from Exeter to Newton Abbot via Dawlish; this service runs every 20 minutes with a journey time of 30 minutes to Dawlish. It is also possible to take a direct train from Exeter to Dawlish/Dawlish Warren at least once an hour.
Why don't you get the train to Dawlish Warren and work your way up to the Exe estuary? Get yourself an all-day ticket on the Stagecoach bus and hop on and off along the estuary!
Axe Estuary (Colyford Common LNR, Black Hole Marsh & Seaton Marshes)
Location: SY2592. The Axe Estuary Wetlands is an overarching term for the nature reserves managed by East Devon District Council on the lower Axe. Nature reserves stretch from Seaton to Colyford. There are three reserves on the Axe: Seaton Marshes, Colyford Common and Black Hole Marsh. These reserves are a rich mosaic of saltmarsh and freshwater grazing marsh, ponds, reedbed, ditches and saline lagoon.
Species: This whole area is excellent for a wide range of species and is becoming well known for rarer gulls and waders. Migration periods can be excellent and regular sightings include Hobby, Wood Sandpiper, Green Sandpiper, Common Sandpiper, Yellow Wagtail, Curlew Sandpiper, Pectoral Sandpiper, Firecrest, Little Stint, Ruff, Little Ringed Plover, Osprey, Marsh Harrier and others. Rarer migrants may include Great White Egret, Spoonbill or Wryneck.
Transport: From Exeter St David's station take the train to Axminster — the 06:41 train will get you to the estuary by 08:00. From Axminster station, take the 885 Axe Valley Mini Travel Bus to Seaton, which leaves at 07:37. For a later start, take the 07:26 train from Exeter to Axminster and the 08:52 bus from Axminster station to Seaton. Alight at Axe Vale Caravan Park on Colyford Road. Head south along Colyford Road and take the first left (Hillmead Road); the road turns sharply right, at which point a footpath runs east through trees and onwards towards the estuary, passing through fields en route. Alternatively, leave the bus at Seaton Marine Place from where you can walk along the esplanade and up the estuary. The buses return to Axminster station every 20 minutes and trains back to Exeter are frequent.
From here you could make your way up the estuary, visiting Seaton Marshes and Colyford Common.
A Rocha UK is a Christian charity working for the conservation of species and habitats, both as a response to the biblical mandate to care for the earth, and as a demonstration of the hope there is in Jesus for God's world. Andy Lester works as Conservation Director for A Rocha UK. Cat Shannon is A Rocha's Events Coordinator.
We would love to hear from you about your experiences whilst birding by train: log on to arocha.org.uk/birding and find out how!
2012 competition
A Rocha are keen to hear how many species you are able to see without using your car. Why not create a team of two or more, give yourself a wacky name and keep a list of all the birds you see during the year whilst leaving your car keys at home. Send running totals monthly to cat.shannon@arocha.org. We will keep you posted through the articles on who the leaders are and who has seen what. This is a national competition and includes sightings from other reserves around the UK (not just the southwest!). The winning team will receive a Fair Trade organic Christmas hamper at the end of 2012. Closing date: 31 December 2012.
Don't forget to read the terms and conditions before entering.
Groups of 2–4 people committed to competition for a year, at least two members of the team must see the bird at the same time, for it to count (no "heard only"s).
Entrants may enter the competition at any time of the year...but the later you enter, the harder it will get!
When you submit your team name, please also include the names and postal addresses of the team members.
Birds must be seen between the start and closing date January 1st–December 31st 2012.
Any sightings for which private transport is used cannot be included.
Cannot include escapes!! BBRC rarities must be submitted for acceptance.
Photos can support rare sightings (as long as they do not feature birds at nest sites).
The Editor's decision is final as to who wins the competition, The decision will be made at the end of the year, and winning team will be notified.
And the small print...
By entering this competition you are agreeing to your details being held by A Rocha UK, in compliance with the Data Protection Act 1998. We will not pass your details on to anyone else and you can unsubscribe from our mailing list at any time. Please note that A Rocha reserves the right to substitute the prize for another of equal value without warning. Be aware that times of trains and buses can change; as can site access. A Rocha accepts no responsibility for any loss or damage resulting from any changes to times or access to any site during the course of the year. You enter the competition entirely at your own risk and neither A Rocha nor BirdGuides accept any responsibility for loss, injury, accident or death howsoever caused. Access to some sites may not be suitable for those with certain disabilities. Please check ahead with the site owner.
Send team name, individuals' names, mailing address and contact email to cat.shannon@arocha.org.
A monthly update on who is in the lead and some species seen will be emailed out. Don't forget you can still drive in 2012, but species seen by car cannot be included. Please keep Cat informed of your totals each month.