It's very rare (in fact, it might be unprecedented) that BirdGuides Bird of the Week has been represented by the same species two weeks in a row. However, it's extremely difficult to look past this week's show-stopping occurrence — the Siberian Accentor at Easington — which, by staying for the remainder of the week after its discovery on the afternoon of Thursday 13th, has generated one of the twitches of the year (if not decade).
SIBE ACC EASINGTON PARK IN MAIN ROAD AND WALK DOWN VICARS LANE DO NOT PARK ON VICARS LANE #SPURNMEGAAAAAA

— Spurn Bird Obs (@spurnbirdobs) October 13, 2016
As well as being the first mainland occurrence, the accessibility of the Easington bird, its tendency to show extremely well and an excellent supporting cast of rare and scarce migrants in the surrounding Spurn area, have all contributed to ensuring that it remains by far the most popular of the four recorded along the English east coast this week. Full marks must go to the ever-welcoming and helpful team at Spurn Bird Observatory, which made a large-scale twitch possible at this potentially sensitive location.
Interesting cultural experience @spurnbirdobs @BirdGuides @RareBirdAlertUK pic.twitter.com/JXOW8Who8I

— Yoav Perlman (@yoavperlman) October 14, 2016

Birders queuing to see the Siberian Accentor, Easington, 15 October 2016 (Video: Penny Clarke)

(Video: Alan Shaw)

(Video: Jason Coppock)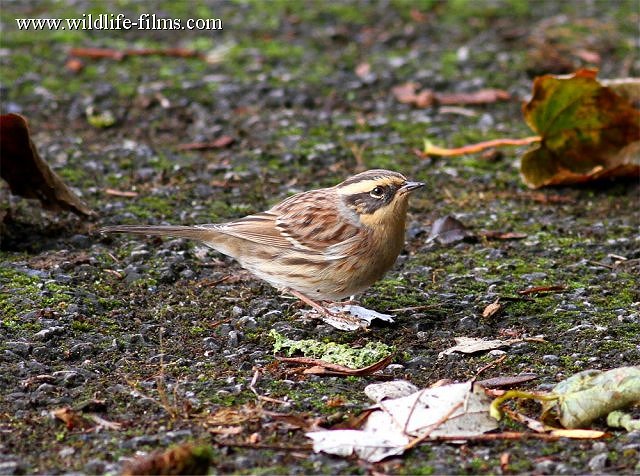 (Photo: Paul Wetton)
Content continues after advertisements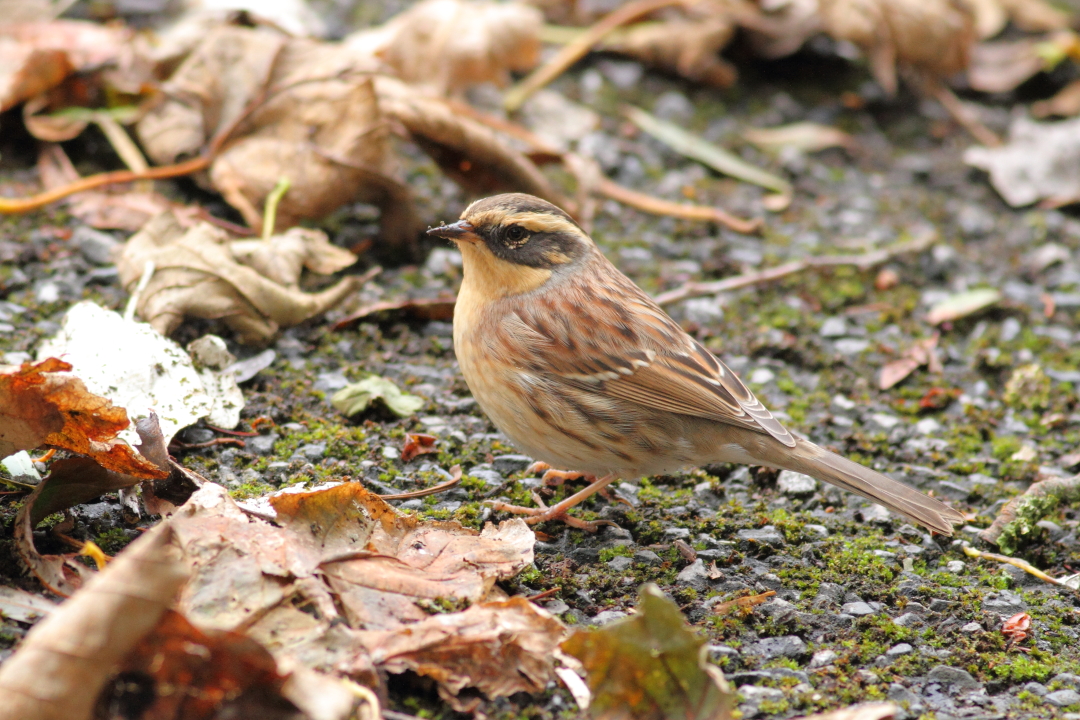 (Photo: Stephen Mulligan)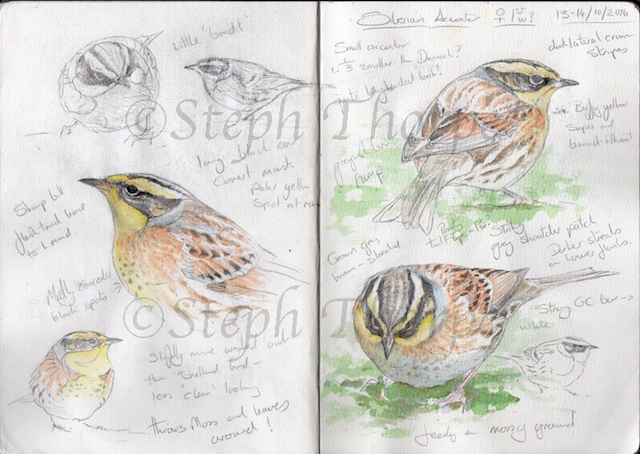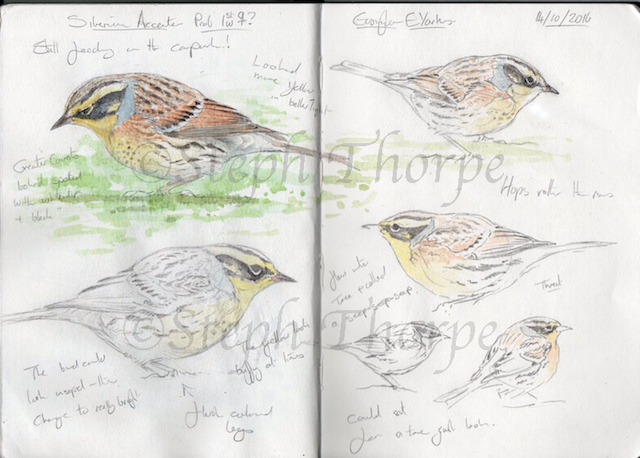 Artwork by Steph Thorpe depicting the Easington Siberian Accentor.