Managing any nature reserve requires a balancing act: catering to the various and sometimes conflicting needs of wildlife, the general public, more specialist users such as birders and the site owners. This is clear at London Wildlife Trust's (LWT) newest reserve. Walthamstow Wetlands in east London is jointly managed by the trust, London Borough of Waltham Forest (LBWF) and Thames Water, a first of its kind private, public and charity partnership.
The site remains a series of 10 working reservoirs, owned by Thames Water and providing water to 1.5 million people in north and east London. It's also a haven for wildlife and an important community resource. On top of this, it has to be self-financing.
The 211-ha site – the largest urban wetland reserve in Europe – has been well known to the capital's birders for decades and boasts an impressive list for an urban site. It attracted both Black-crowned Night Heron and Alpine Swift back in 1980, while more recent records include Bewick's Swan, Glossy Ibis and Northern Gannet.
Following a £10.6 million investment from the Heritage Lottery Fund, LBWF and Thames Water, the area has been regenerated and opened to the public for the first time in its 150-year history on 20 October 2017. It's a move that hasn't been entirely popular with birders who currently work the site. Concerns include access to the site and potential disturbance to wildlife. The reserve has been granted an alcohol licence and is being marketed as a wedding and conference venue.
I visited Walthamstow Wetlands prior to it opening to the public and met LBWF spokesperson Ada Crawshay-Jones and she was keen to put these worries to rest, though she acknowledged that it would be a challenge. The licence and venue hire applies only to the new visitor centre and its immediate surrounds. Waltham Forest has a dedicated team on site who will be working closely with LWT to ensure protection for wildlife.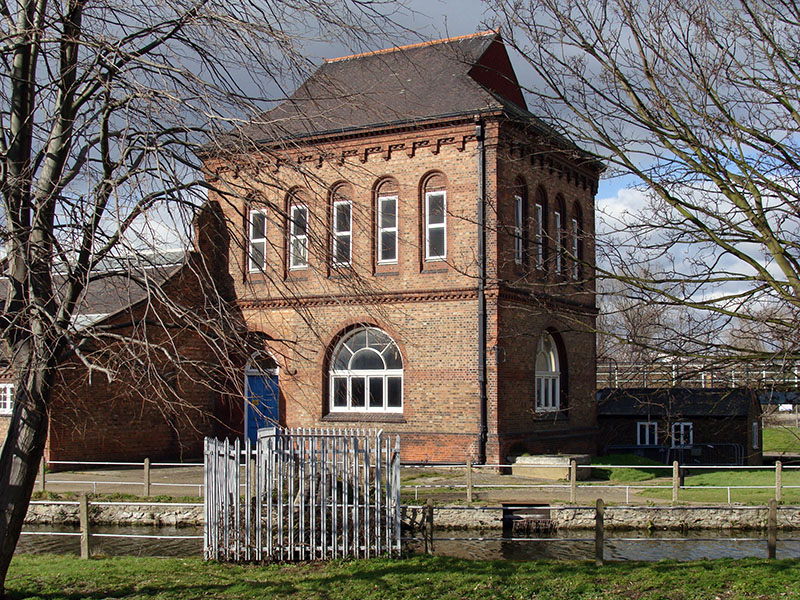 The pump house at Walthamstow Wetlands has been transformed into a café and visitor centre. Photo by ProfDEH (commons.wikimedia.org).
The new reserve will open at 9.30 am, somewhat late for the working birder. Currently birders and anglers can purchase permits allowing earlier access. This will continue, with annual permits to all Thames Water birdwatching sites costing £10.
Water works
Construction of the reservoirs began in 1853 to provide London's fast-growing population with clean water. There has been a mill on site since at least the 14th century; the Coppermill is a Grade II-listed Victorian building that will continue to be an operational hub for Thames Water. However, visitors will have access to a newly installed viewing platform offering a panoramic perspective across Walthamstow Wetlands and the capital. The Marine Engine House has been transformed into a visitor centre, café and exhibition space. A tower has also been installed for nesting swifts and bats.
Some 2,000 trees have been planted and new reedbeds created on several of the reservoirs to attract dabbling ducks and waders. The deeper waterbodies have remained untouched so as to preserve their attraction to diving ducks.
During my visit I was given a tour of the site by local birder Pete Lambert who has been visiting the reservoirs for decades. He pointed out the areas of newly created habitat; at the moment there isn't much to see and away from the visitor centre the site doesn't look too different from my pre-redevelopment trips. It will be interesting to watch how the habitats grow in the months and years to come, and to see if they pull in the hoped-for species.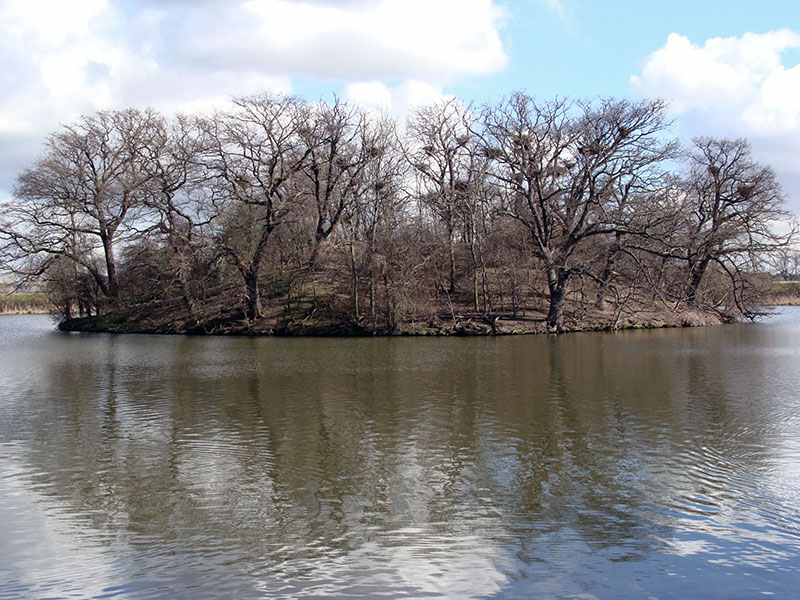 The site is best known for its huge heronry. Photo by ProfDEH (commons.wikimedia.org).
The bright flash of a Kingfisher and the burst of a Cetti's Warbler song were the most interesting records of the tour, but the site is better known for its heronry. This is one the largest inland heronries in Britain and supports a regionally important colony of Grey Herons. It's also the site of London's first breeding Little Egrets and a population of Cormorants numbering some 300 pairs. The wetlands are a vital stop-over point for waders during migration and hold significant numbers of wintering wildfowl including Common Pochard, Northern Shoveler and Gadwall. The nationally important numbers of Tufted Duck peak in early autumn – about 2,000 can be present during July to early September.
The new reserve is open now and entry is free. So if you're planning where to go this weekend, why not check it out?
Visiting
Opening times: seven days a week, 9.30 am-4 pm October to March and 9.30 am-5 pm April to September.
Entry: free; car parking charges apply.
Getting there: the nearest underground stations are Tottenham Hale and Blackhorse Lane on the Victoria line. Numbers 123 and 230 buses stop outside the reserve.
More information: www.walthamstowwetlands.com.