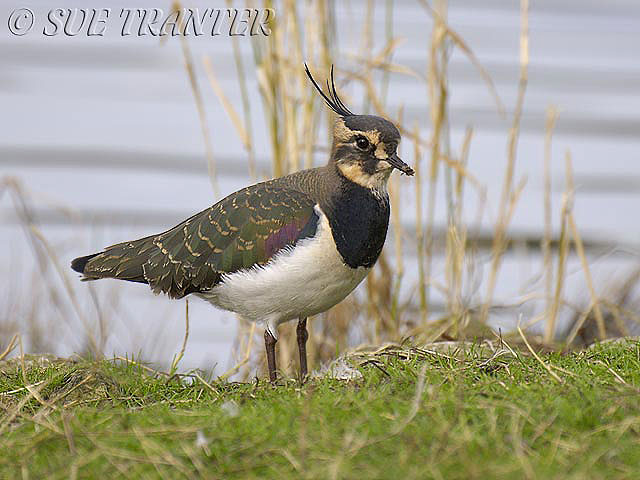 Lapwing: Lancashire (photo: Sue Tranter)
This is the seventh in a series of articles highlighting some of the remarkable success stories achieved by the RSPB through their work to save some of Britain's rarest birds.
The Lapwing is one of our most conspicuous waders, endearingly charismatic, affectionately known by local names through the UK. However, there has been a decline in the number of Lapwings on lowland wet grasslands as a result of changes in farming practices, changes in land use, drainage and unsuitable grazing. This decline has been to such an extent that in some parts of the UK Lapwings are restricted to nature reserves.
Content continues after advertisements
Through research on RSPB reserves, the RSPB has been looking at solutions to halt the decline. Results have shown that the best way to manage land for Lapwings on wet grasslands is to produce a mosaic of flooded and non-flooded ground, with short vegetation, plenty of invertebrates and some semi-permanent pools. Grazing is also vital to maintain the optimum sward, but there needs to be a balance between the correct level of grazing and the risk of nest trampling.
As a result Lapwing numbers are being maintained on the RSPB's lowland wet grassland reserves in contrast to the national trend. Managing land for Lapwings also has benefits for other wading birds, such as Black-tailed Godwits, Snipe and Redshanks. Research is also ongoing to find ways to increase the number of chicks that fledge, as well as investigating low cost ways of creating wet patches on drier areas of land, and working out how to increase densities of invertebrate food for Lapwing chicks.
For further details of how the work of the RSPB has led to this conservation success story, click here to read a PDF which gives the full story.
If you like this sort of work then please consider donating to, or joining, the RSPB.