Maintenance in Progress
We are currently performing maintenance work to our user database and so some parts of the site are inaccessible. These include the user registration/accounts areas, competition entry, basket and checkout. We apologise for any inconvenience and normal service will be resumed very soon. Please enjoy browsing the rest of the site while we complete this work.
View Parent Location
Tipperary
Republic of Ireland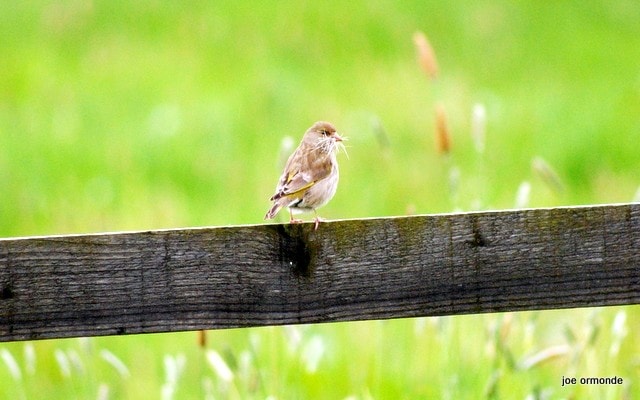 Species

Greenfinch

©

Joe Ormonde

Date

07 May 2011

Description

Juvenile female.

Gallery
Birding Sites in Tipperary
Birding Sites in Tipperary
British & Irish Records Archive Tipperary
All Records (Accepted, Rejected, Pending). To filter/search please enter a phrase. E.g. To filter Rejected records, type Rejected into the Search box, all columns can be filtered.

Search the British & Irish Records Archive