Winter Birds
c948bb0f-25af-441a-85f9-18e5a3be8642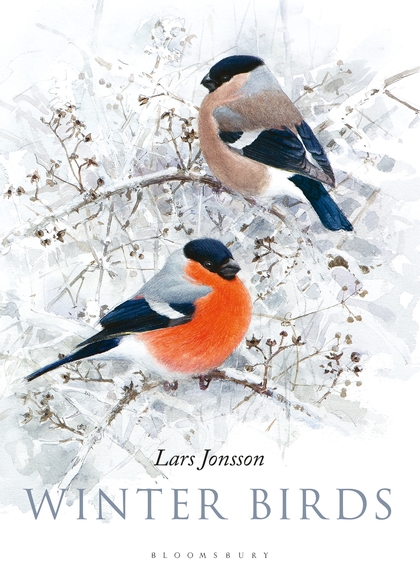 Winter Birds by Lars Jonsson (Bloomsbury Natural History, London, 2017).
344 pages, 200 colour illustrations, black-and-white drawings and maps.
ISBN 9781472942814. Hbk, £30.
Lars Jonsson is widely considered one of the world's greatest bird artists, and is perhaps best known from the pre-Collins Bird Guide era for his 'go-to' guide, Birds of Europe. This very different title is an intimate exploration of the birds that the author encounters at this Swedish home in the coldest months.
In a scene-setting introduction – this is winter 2012 and the southern Gotland countryside is under 20 cm of snow – Jonsson establishes what he intends to accomplish in the book. He aims to gain a better understanding of the birds that make this harsh wintery landscape their home, by careful observation in the field and sketching what he sees.
After this come what would be species accounts if this were a traditional field guide. Many of the birds will be familiar to British birders – the likes of Fieldfare, Waxwing, Long-tailed Tit, Chaffinch, Jay and many more of our regular wintering or resident species all feature. But also included are lots of species we rarely encounter on British or Irish shores: Black Woodpecker, Nutcracker and Siberian Jay, to name a few.
The accounts are highly personal, detailing Jonsson's own experiences with and feelings about the species in question, as well as his reaction as an artist. He talks about how he observes each species, the many hours he spends in the field, his sketching process, and much more. The book is as much about Jonsson's artistic method as it is about the birds.
The illustrations are what make the book, though, and these range from line drawings of heads and tails to full colour finished pieces. As might be expected, the artwork is stunning and has been well reproduced on good-quality paper – an important element of any art title. Many stand out, but the Pine Grosbeak is particularly stunning.
Winter Birds provides a unique insight into the artistic technique and birding life of one of the most pre-eminent wildlife artists of his generation.
This review was originally published in the March 2018 issue of Birdwatch magazine.