The Condor's Feather
143ec3a2-1459-4a0a-9493-430479f99873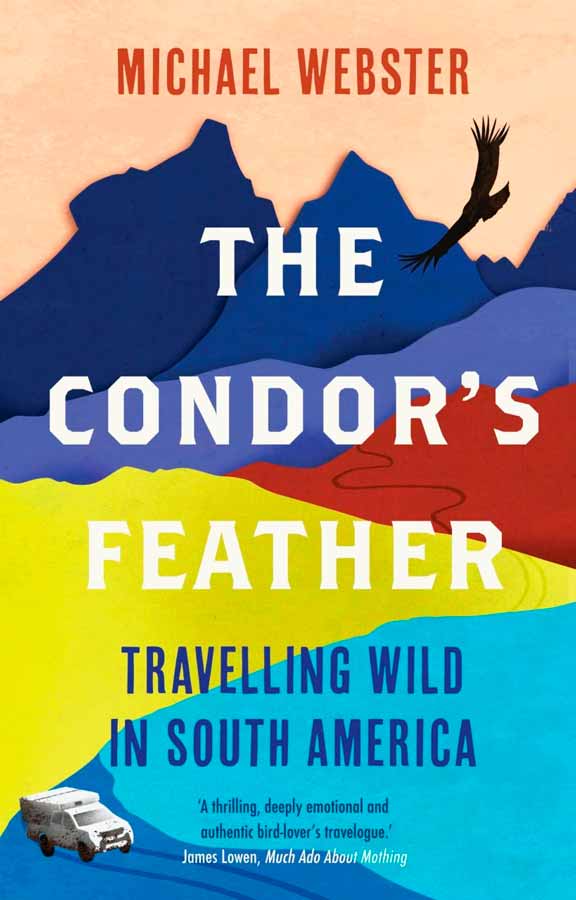 The Condor's Feather by Michael Webster (September Publishing, Tewkesbury, 2022).
315 pages, 40 colour photographs.
ISBN 9781914613005. Pbk, £14.99.
I picked this book up expecting to read an extended trip report. It is much more than that. After being the victim of a horrific assault and a gruelling medical rehabilitation, author Michael Webster was left suffering from post-traumatic stress and was forced to completely re-evaluate his life.
Realising that the love of birds and nature that he shared with his wife, Paula, was his saviour, they eventually hatched an ambitious plan to head to South America. They travelled the length of the Andes while living in a self-contained Toyota Hilux truck and made wildlife films for the regional NGOs as they went along.
Trying to condense 4 years' worth of travel and birding experiences into a single volume must have been near impossible, but this documents some of their most exciting encounters as they weave their way around.
The book is broken down into 18 chapters and the focus is primarily on the birds and projects that they filmed (you may well have seen some of their resultant footage of Hooded Grebes in Patagonia and the flamingos at Mar Chiquita in Argentina, for example). This was an inspiring and easy read that certainly reinforces the concept of the restorative power of birding and nature.