The Common Buzzard
67b0e1f0-d735-4c0e-9ac5-8a613036227f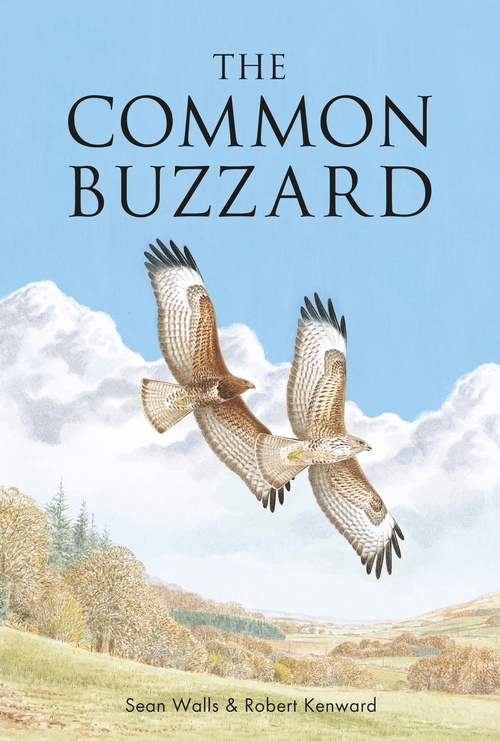 The Common Buzzard by Sean Walls and Robert Kenward (Bloomsbury Publishing, London, 2020).
304 pages.
ISBN 9781472972088. Paperback, £35.
I can remember as a child growing up in the 1970s that the highlight of any holiday to the West Country was seeing Common Buzzards. I can still picture my first over my local patch in Surrey in 1990, as well as finding and ringing my first chicks in the nest in 1999, so I've been looking forward to this book for a long time. I'm pleased to say I was not disappointed.
Written by Sean Walls and Robert Kenward – both well-respected raptor enthusiasts – the pair carried out a long-term study of this species in Dorset during the 1990s, when it was expanding eastwards. This involved much use of (at the time) cutting-edge radio-tracking technology – there were no GPS tags in those days! – and included a lot of leg work and time spent in a light aircraft over southern England trying to keep track of the birds.
The book follows the usual format for the well-known Poyser series, but includes helpful bullet-point conclusions at the end of each chapter. The front cover by Alan Harris is beautiful, and shows a pair of Common Buzzards soaring over a wooded valley. There are further pencil drawings at the start of each chapter. In addition, there is a selection of colour photographs showing some of the various colour morphs of the species, as well as different stages of the breeding cycle.
In all there are 11 chapters covering subjects such as prey, habitat use and breeding. The chapter on dispersal and migration draws heavily on the aforementioned Dorset study and showed that a lot of young birds returned to their natal area – sometimes only briefly – the following year, before moving off again to look for a new territory. The chapter on longevity and survival raises the interesting question on how the slowly increasing Northern Goshawk population may affect Common Buzzards in the future as they both compete for space in our woodlands.
The last chapter, dealing with our relationship with Common Buzzards, goes into a lot of detail regarding the current issue of illegal persecution, not only in areas of Common Pheasant rearing and shooting, but also driven grouse shoots in the uplands. It also raises the question regarding the population expanding into more urban areas and even coming into conflict with pet owners.
The depth of detail in this book is astonishing, partly explained by the 23 pages of references at the end, as well as the authors' personal knowledge. This is the 100th title in the famous Poyser series and comes in two versions, the regular white hardback and also a new paperback format.