The Biodiversity Gardener
7d5f0bca-fa39-4a9a-8a81-39017e4c1070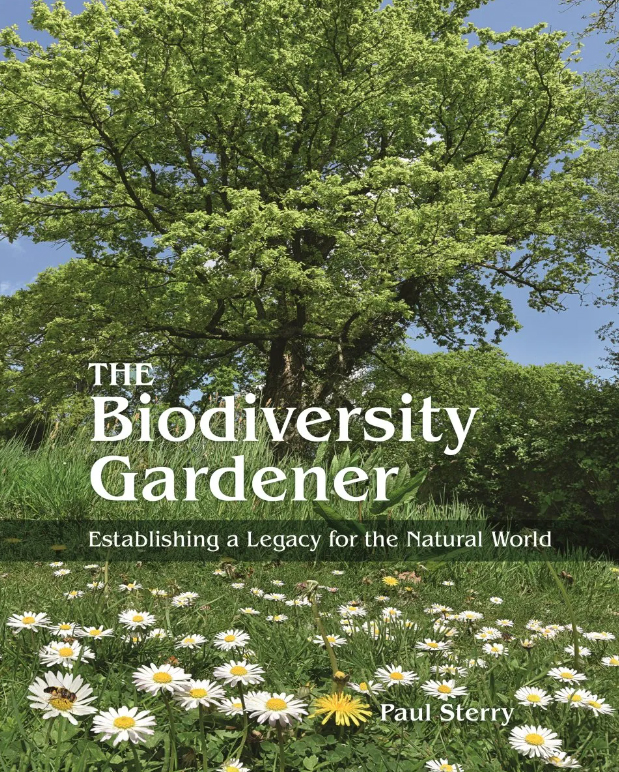 The Biodiversity Gardener: Establishing a Legacy for the Natural World by Paul Sterry (Princeton University Press, 2023).
360 pages, 900 colour photos.
ISBN: 9780691245553.
Hbk, £25.
If you have a reasonably extensive collection of books about British wildlife, the chances are you will own at least one written or co-written by Paul Sterry. A freelance writer for 40 years, Paul has more than 50 books to his name. Born and bred in Basingstoke in north Hampshire, where he lives to this day, The Biodiversity Gardener sees him pointing the spotlight on his own garden and the myriad wildlife which lives there.
Here, Paul sets the scene of his own experiences of biodiversity loss in and around Basingstoke, thanks to the ongoing tide of agricultural intensification and building development. Everything in the book is covered in painstaking detail, from the history of his parish (Pamber) and his own cottage and its garden, to the minutiae of garden wildlife, from plants to hoverflies to fungi.
He also explores ways in which we can all add some wildness to our own gardens, using examples from his own, and talks about methods that can be used to monitor wildlife that might move in as a result.
This is clearly a work borne from great passion – a real labour of love – and Paul pulls no punches when he writes with frustration about the state of the wider landscape and the many threats faced by wildlife in this country. He uses his own garden as an example of what can be done to the benefit of wildlife in a relatively small space and urges us all to make some space of our own in ours too.
The text is beautifully interspersed with Paul's own photographs and illustrations including, among others, a double-page spread of the eggs of various bird species. This is not necessarily a book to be read through from front to back, but as a reference guide to dip into as and when the mood takes you, and it will always make you want to come back and look again.