Technaxx Full HD Birdcam TX-165
771e60d9-5015-4426-aa27-e1803278dbe5
Launched in the latter part of 2021, the Technaxx TX-165 is a full HD camera neatly combined with a bird feeder.
The system is light, compact and very easy to assemble in seconds, without the use of tools. Its natural, dark green finish renders it unobtrusive in all settings and the camera, once installed, is dustproof and said to be 'heavy splash' waterproof.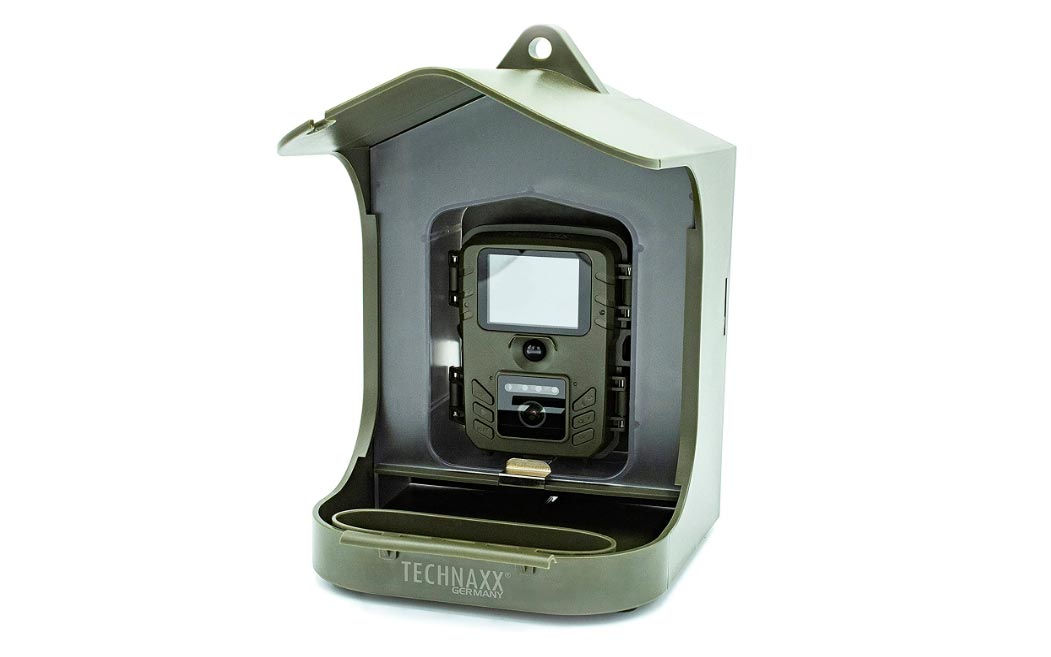 Powered by four AA batteries, supplied, the TX-165 is basically a standalone device which does not involve WiFi or any form of remote control. It can also be powered by an external DC6V/1A power lead, but this is not supplied.
I discovered it was very easy to programme the camera settings, working intuitively through the simple on-screen menu, although a full, multi-lingual instruction manual is also included. A micro-SD card – not supplied with the camera – is required to capture images and videos of visiting birds and it can be formatted after insertion.
Programming takes only a few minutes and the system can be set up to take videos or photos, or both, including slow-motion footage. There is also a built-in microphone to capture sound. Video resolution can be adjusted through a range between 1920x1080 and 320x240 and photos from 20 MP (5200x3900 interpolated) down to 1 MP (1280x960) and file format is JPG/AVI. Video length is programmable between 3 seconds and 10 minutes. As well as daytime colour capture, infra-red LEDs allow black and white night images. A USB cable is supplied to allow connection to a PC.
Filling the feeder is straightforward and the food tray also has a removable water basin, allowing birds to drink as well as feed. While the feeder comes with the necessary accessories enabling it to be mounted a wall, railing or tree, I chose to hang it on a bird feeder pole, via the integrated loop on its roof.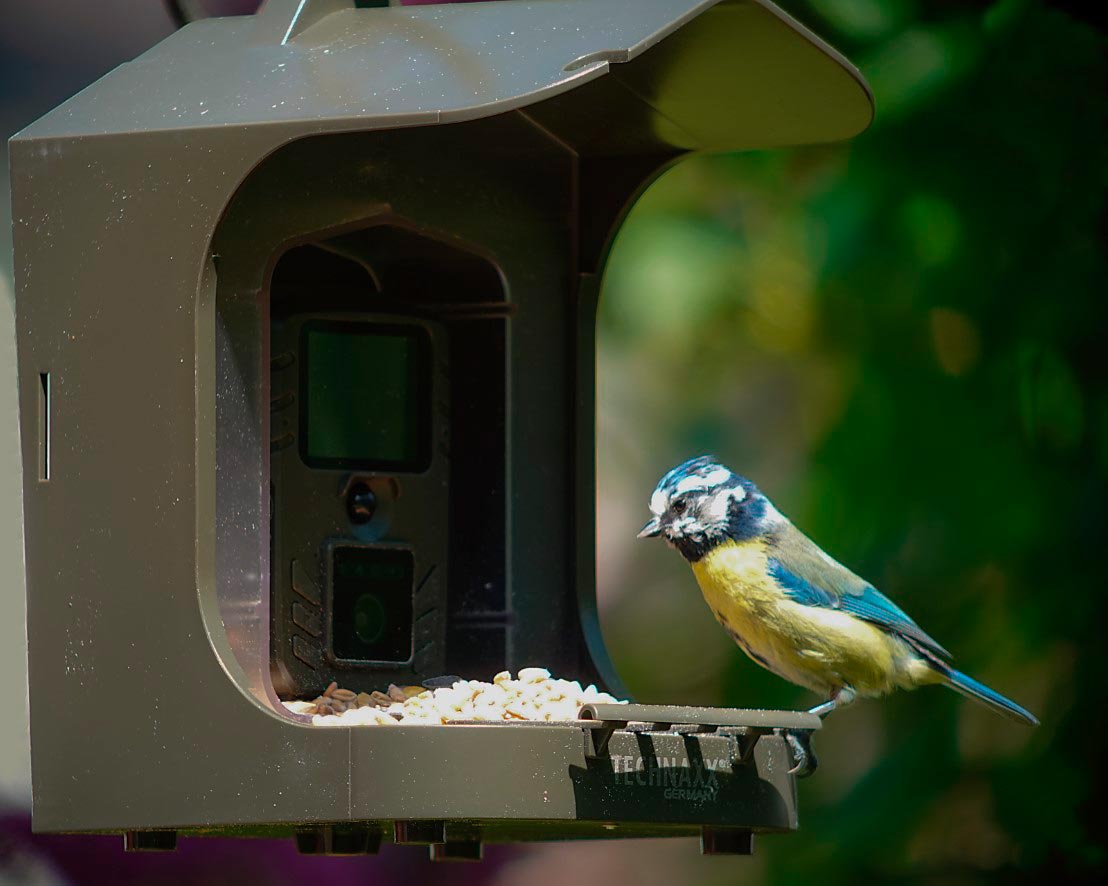 The first bird, a Blue Tit, arrived in less than 10 minutes after positioning the feeder and both video and photo quality were fine but I would suggest not mounting the feeder to face a white, or pale background as the images of visiting birds are likely to be overly dark.
The TX-165 comes with a two-year guarantee and can be bought via the company's Amazon store for a shade under £100.
More info