Vanguard VEO GO 34M shoulder bag
d514ae1c-7494-461e-8ebc-074ab6842752
Vanguard's range of 'on-the-go' photography equipment extends to shoulder bags and, as a follow up to the VEO 2 GO 235CB travel tripod that I recently reviewed, I also had a look at the VEO GO 34M shoulder bag.
This is very much an accompaniment to the travel tripod, and – rather cleverly – the tripod fits snugly inside the bag, and can be brought out using a nifty zipped side pocket.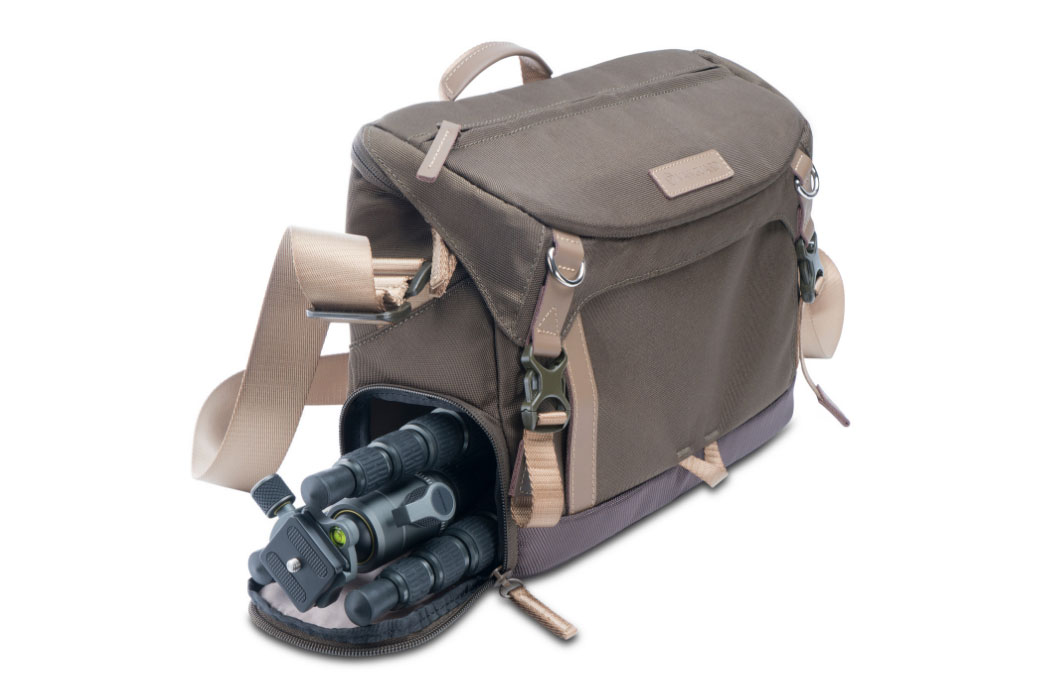 If you didn't have or indeed want the tripod, this pocket is large enough to fit in a small telephoto lens. The top compartment is nicely designed, with removable sections that allow it to be personalised to reflect exactly what you might want to store in it (be it camera lenses, binoculars, specimen pots or other). It also comes with a rain cover, which is always useful for the outdoor enthusiast.
While this is more of a product for the photographer than keen birder, it's a really useful size and I've no doubt it will be popular with wildlife aficionados. Indeed, for those who enjoy a bit of 'down time' from birding in the summer months and like to refocus their efforts on seeing and photographing Odonata, Lepidoptera or plants, this bag is perfect for fitting up to three lenses (including a ~100 mm macro) and a DSLR body. It's even more roomy if you're one of the growing number of photographers now using mirrorless setups.
The bag, which comes in either khaki (pictured) or black, retails at £69.99, which is a very reasonable price for this versatile piece of kit.
More info
Price: £69.99
External dimensions: 355x130x250 mm
Internal dimensions: 340x105x230 mm
Weight: 0.7 kg
Warranty: 2 years
Available from: Vanguard