Nikon Coolpix P950
a37de250-ffe6-432e-b1d8-38b17e2d1eb3
Nikon's latest superzoom bridge camera, the Nikon Coolpix P950, is a successor to the P900 which was released in 2015. With a mighty 83x zoom, this light and easy-to-use model offers 4K video shooting and is surely set to rival the popular Nikon P1000 – with its phenomenal 125x zoom – for popularity. While not reaching as far as the P1000, the impressive optical zoom with a maximum f/2.8 aperture, backed by a 1/2.3-inch, 16 MP sensor, of the P950 is the main attraction for birders.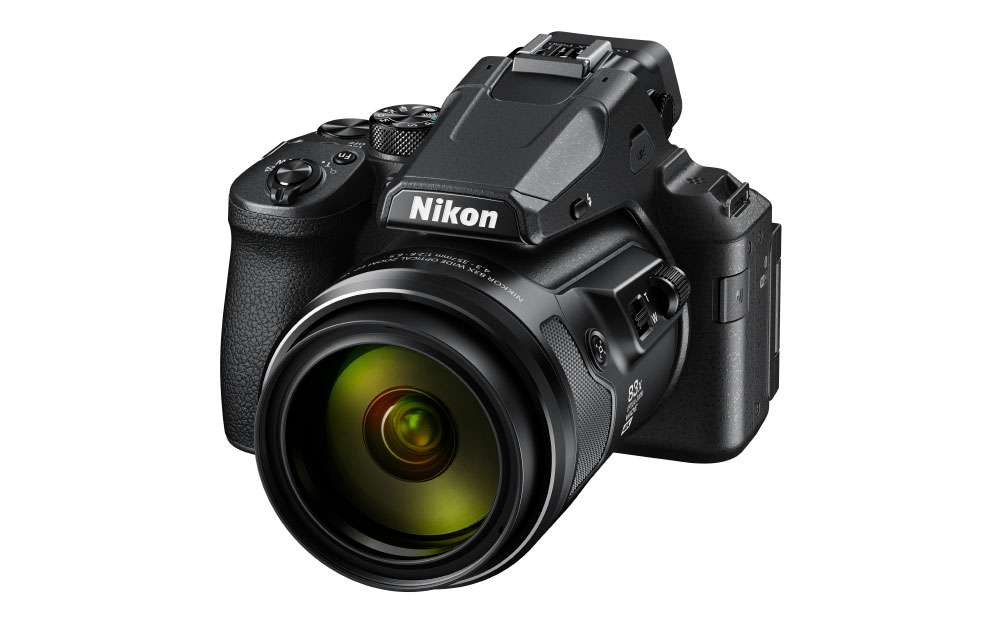 When the P900 came out five years ago it was the first 83x zoom bridge camera – a huge boon for birders wanting the reach of a telephoto lens but not the extra weight of one. It is that zoom which stood out most significantly for me. I spent a bit of time trying to photograph distant birds with it – gulls offshore, ducks on a lake and so on.
I was most impressed when, on a Surrey heath, I heard a distant Woodlark singing in the morning sun. I eventually spied the bird – a speck perched in a dead tree – before zooming in to photograph it with the P950. I was expecting a low-quality record shot at best but, while far from an award-winning image, the detail of the bird on review amazed me. It is this ability to take good photos of long-distance birds that will make the P950 such a winner.
Compared to the P900, Nikon lists the two main improvements as the ability to record 4K/30p video and support for RAW shooting. In terms of the former, shooting in video was straightforward and the quality good – plus, a built-in mic jack and accessory shoe means you can attach an external mic to the camera. The latter improvement is quite a significant addition to the armoury and adds to the choice of a bridge camera over a DSLR.

The P950 produced a surprising level of detail when pointed at a distant Woodlark, which looked something of a speck through binoculars.
The P950 will appeal to birders who want the versatility and handling of a DSLR, but without the weight or bother of carrying around a bag of lenses. The 24-2,000 mm zoom range means everything from distant or fly-over birds to butterflies and wildflowers can be subjects. As someone who uses a DSLR, this flexibility within one camera was superb.
Its simplicity to use is exemplified by the 'bird-watching setting' – this alleviates any potentially complicated settings changes, furthering the appeal for someone seeking a lightweight and easy-to-use camera that also delivers cracking results. Other features include Target Finding AF capabilities and 7 fps continuous, an enhanced high-resolution EVF and Nikon Snapbridge to seamlessly share images or remotely control the camera.
At £799 the P950 isn't cheap, but it is an absolutely ideal, high-end bridge camera for birders looking for a versatile and lightweight model. The high-quality photos and video footage mean that, for anyone considering upgrading their bridge camera or losing the weight of a DSLR, the excellent P950 must be close to the top of the list of options.
Further info
Price: £799
Monitor: 3.2" vari-angle LCD
Lens: 83x optical zoom
Focal length: 4.3 to 357 mm (equivalent to 24-2,000 mm lens in 35 mm)
Resolution: 16 MP
ISO: 100-1,600
Weight: 1,005 g
4k UHD video recording
Verdict
Zoom lens is very impressive
Versatility of a DSLR in a single unit
Possibly quite pricey