Vanguard VEO Range T 48 camera bag
86fb2c57-99c1-4ec9-9103-e01882a8f497
I'd never really considered changing my camera bag until I was afforded the opportunity to try out the Vanguard VEO Range T 48. I had been happy with my old ThinkTank bag for almost a decade, but I was immediately impressed with the quality and weight of the Vanguard and was keen to put it to the test.
Its compact size will no doubt be a blessing for those wishing to 'carry on' their camera gear and also excellent for day-to-day use. The lumbar support and wide straps mean that it sits comfortably on the shoulders and I had no issues with walking a couple of hours through moorland. This was a bit of a revelation to me as I have for many years put up with being relatively uncomfortable with the strain on my shoulders and back with my old bag. I had put this down to the weight of the gear in the bag, but I would certainly look for similar support in future camera bags as offered by this Vanguard one.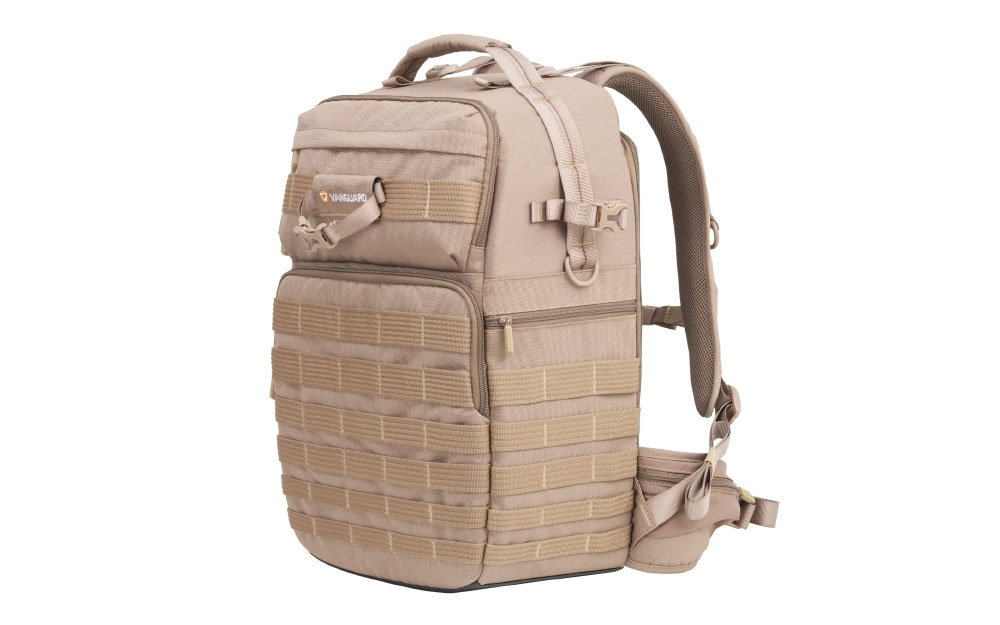 The model I tested was 'stone' colour, but it also comes in black and blue – appearance wise, it looks the part in each colour. I was impressed by the detachable tripod/monopod holder which either fits on the front or side, and the bag also comes with an external water bottle holder. Access to the main compartment is from the back, which wasn't something I had used before – but is perhaps more secure and was easy to become accustomed to.
The changeable interior is ideal for those with multiple lenses and I love the 'build your own bag' idea. This bag is compact and is billed as only being able to fit a 400 mm f/2.8 lens inside, but my Canon 500 mm did fit snugly. I could also fit my Canon 1DX and 400 mm f/5.6 lens or converters as well.
There is also a pocket for a laptop, as well as plenty of room for a telescope instead of a lens if you are more of a 'birder-photographer' than photographer. The removable interior is not only padded for protection, but the user can also make it wrap around each item in the bag, which stops items rolling around and potentially getting damaged. The changeable interior and removable external components offer a choice as to how exactly you use the bag from one trip to the next.
There is a side entrance to the bag for easy access to the camera, if packed at the bottom of the bag. This, on the face of it, seems like a quirky yet handy feature; however, I have only used it the once and would fear the camera falling out. I think accessing the main compartment from the rear of the bag while on the ground is a much sounder option …
The pockets on the front are ideal for any notebooks, cleaning equipment or memory cards you want to carry and there is a waterproof cover if caught in a downpour. However, I was out in a few spring showers and felt the equipment was adequately protected by just the bag.
For those with smaller lenses this product would be ideal, and although it might not appear to be ideal for holding my 500 mm (I can't have a converter on it, for example), the build, quality and comfort of this bag has made it my everyday birding travel companion. I was also quite surprised by the price, which is very reasonable at £149.99. In short, I love it and I have very few criticisms – I now no longer have to think: "Am I going to take my camera out today?" The answer is simply yes, every time, because this bag takes the strain. Superb!
More info
Size: exterior 50 cm x 32.5 cm x 25 cm; interior 48 cm x 30 cm x 19 cm
Weight: 2,180 g
Colour: stone, blue or black
Price: £149.99